News / National
Mnangagwa vows to complete all the projects he started in his first term
08 Sep 2023 at 06:23hrs |
Views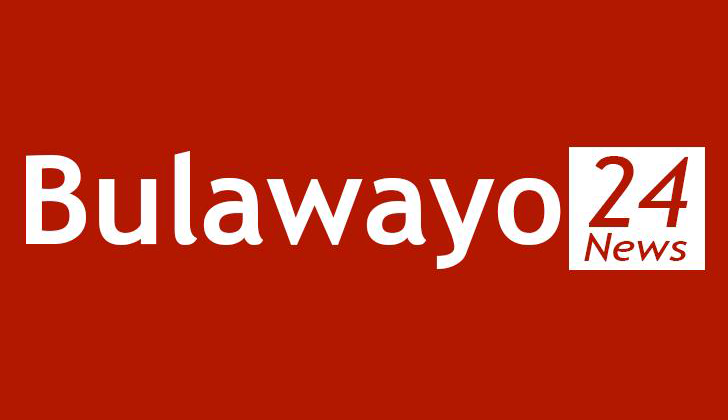 PRESIDENT Mnangagwa, who has vowed to complete all the life-changing projects he started in his first term, has said Zimbabweans, through dedication to duty and unity, can do anything.
President Mnangagwa has been on a developmental drive since the advent of his administration in 2018 and has promised to continue on that trajectory, as he takes Zimbabwe from glory to glory.
The Second Republic rolled out various projects in the last five years that have resonated with the people. Most of these have been completed with the remaining at various stages of implementation.
The Head of State also promised to initiate new projects during the next five years which will be completed timeously.
Posting on his X (formerly Twitter) handle yesterday, President Mnangagwa said he will continue serving the people of Zimbabwe in his mission to achieve Vision 2030, to become an-upper middle-class economy.
"Monday marked a historic moment as I began my second term as President of Zimbabwe. The trust you've shown is a solemn duty, and I'm dedicated to our shared path towards prosperity. Together, we can do anything. Thank you for your support".
Some of the major projects already underway and are set for completion soon include the Gwayi-Shangani and Kunzvi Dams.
As President Mnangagwa aptly put it, "water is life and a solution not only to sustainable food security and sovereignty but also for the water and sanitation needs of our fast growing urban populations".
The Gwayi-Shangani Dam is scheduled to start impounding water during the upcoming 2023/2024 summer cropping season, with construction work at 70,2 percent as of mid-July.
The dam has a capacity of 635 million cubic meters, making it the country's third largest inland water body after Tugwi-Mukosi and Mutirikwi, which are both in Masvingo Province.
Gwayi-Shangani Dam will therefore be the largest dam in Matabeleland North Province. The construction of the dam wall requires US$8 million per month, but ZINWA has come up with measures to cut down on costs.
These include a roller-compacted concrete gravity dam that relies on its weight for stability, also, in the construction process, cement is being substituted by fly ash, a waste product from coal combustion.
Turning to Kunzvi Dam which is northeast of Harare, its construction is progressing well. In July, 37 percent of the work had been completed with total completion slated for the end of next year.
The US$109 million project will increase Harare's water supplies and provide direct feed to the northern and eastern suburbs which suffer water shortages the most.
These major dam projects are testament that Zimbabwe continues to defy adversities wrought by the imposition of unilateral sanctions by Western nations.
During his inauguration, President Mnangagwa said service delivery and addressing the people's plight would be the main focus areas.
"The construction of dams, accelerated irrigation development, coupled with the ongoing borehole drilling programme, in every village and school, is set to insulate our agriculture sector from climate change induced weather fluctuations. Vulnerable districts and areas are now the critical focus," he said.
President Mnangagwa said more projects, policies and programmes will be implemented to "lift many more people out of poverty and into prosperity".
Consequently, health and education sectors are set to also witness continued development as the Second Republic has promised not to relent in delivering for the people who bestowed their trust on its leadership.
"My new Government shall further consolidate the achievements in the health and education sectors for quality health delivery and education, especially for those in our country-side. Resources will be availed to equip and modernise the numerous schools and clinics constructed during the last five years," said President Mnangagwa.
"The requisite resources will be channelled towards the commercialisation of start-ups developed in our Innovation Hubs and Industrial Parks under Heritage- Based Education 5.0.
"We continue to defy the onslaught of the illegal sanctions as well as the negative narratives peddled by those bent on stunting our country's development.
"Our strength in our diverse cultures, capacities and competencies has seen us realise unprecedented successes towards Vision 2030".
Projects in rural communities will also boost rural economies and ensure their participation in the national economy subsequently increases.
A total of 35,000 villages country-wide will see the establishment of productive agro-based companies, owned and run by the benefiting communities, as promised by the President.
"Zimbabwe is surely on the rise. Our national development philosophy, Nyika inovakwa, igotongwa, igonamatigwa, nevene vayo, Ilizwe lakhiwa, libuswe, likhulekelwe ngabanikazi balo, shall continue to be the beacon of our pro-people policies, anchored on Pan-African values and norms.
"This philosophy sums up our sovereignty as well as the collective duty and obligation we have to develop our country and the African continent.
"The transformation of the living standards of our people, especially those in rural communities, will be accelerated, while the concerns of those in urban areas will not be neglected.
"Responsive policies, projects and programmes, which began during the first term of my Presidency are on course to lift many more people out of poverty and into prosperity," he said.
"Rural Development will be implemented at full scale through robust rural agriculture industrialisation models. The programme will see a multi-fold increase in rural incomes and sustainable livelihoods."
The Second Republic has never fallen short in delivering on its promises as evidenced by its jaw-dropping track record of deliverables delivered thus far.
"This is who we are, as the great people of Zimbabwe," said President Mnangagwa.
Source - The Herald