Opinion /
I am getting better wth age, Cdes
02 Mar 2017 at 05:48hrs |
Views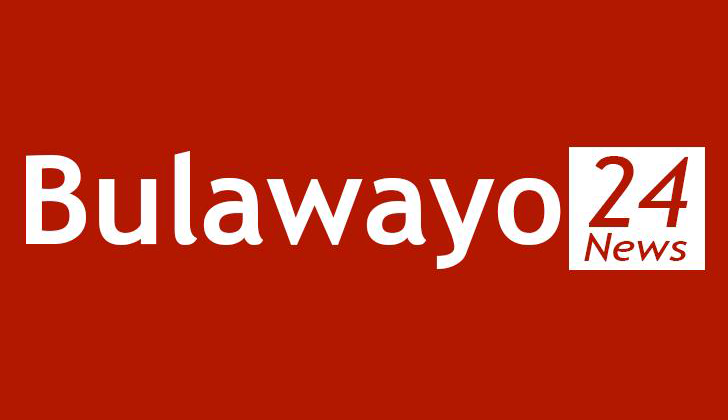 Dear Cabinet and Politburo members
COMRADES, I don't know how to thank you for honouring me in such a disarming way as you continue to do… the latest being the unforgettable birthday present that you gave me last weekend.
I am so humbled by the great love and appreciation that you continue to show me. I really feel ennobled.
I should admit that it was not until recently that I started understanding your sincere appreciation of the role I have played in making you a people among people. Before this, I had very serious misgivings as to whether I had made the right decision in abandoning a flourishing teaching career to end up in this otherwise thankless job.
I was beginning to believe the little voice that used to tell me that I was wasting my time serving an ungrateful people … people who did not appreciate that I had sacrificed a lot for this country. That I gave up a very promising career in order to fight for the liberation…
I certainly would have become a headmaster, and by now I would be having generations of people who would have passed through my hands… people who would be appreciating what I did for them. I actually broke my mother's heart because her wish was for me to be a headmaster… she really never forgave me for that. So it was that which was beginning to eat me up… that I made a decision no one would ever appreciate.
But with this outpouring of heartfelt gratitude from virtually tens of millions of people of all generations across the world, I have been re-assured that God had a role in the choices and decisions that I made and I should never regret. He did not want me to be appreciated by just a couple of thousands, but by thousands — if not hundreds of millions — of people as is the case today.
From the praises I have been receiving, it is pretty clear that I am getting better with age. This explains why the people would want me to continue leading them.
This wisdom and longevity are not my own… they are blessings from the Lord himself, and for them, I should ask you my Cdes to help me thank Him.
Kindest Regards
Yours Sincerely
ME
… AND CZ'S NOTEBOOK
Criminal!
We note with amusement that Local Government and National Housing Minister, Saviour Kasukuwere, who is also the Zanu-PF secretary for the commissariat, has over the past week fired Gweru mayor Hamutendi Kombayi and Bulawayo deputy mayor Gift Banda along with two councillors from the two cities for alleged gross misconduct and mismanagement following politically correct findings by dubious tribunals.
Kasukuwere has started the year by making good use of the new law that his party pushed through Parliament that vandalised the Constitution to give one individual powers to dismiss elected officials. It should only be in Zimbabwe where laws apply retroactively because the alleged crimes for which the four were cashiered were committed way before this law came into existence!
Child's play!
Dr CZ met his homeboy, Finance Minister Patrick Chinamasa , recently. Age appear to be fast catching up with the brother. It is not surprising at all because we are now in March and he still has no clue how he is going to shell out the bonus he should pay the civil servants without fail. It is like asking a tortoise to hurriedly climb up a tree!
Chinamasa has the gall to call himself Finance minister, right? Now listen to this.
Only last week, his South African counterpart, Pravin Gordhan unveiled a R1,5 trillion (about US$114 billion) budget for the 2017-18 financial year. Let that sink in! And of this, R160 billion (about US$12 billion) is going towards social grants. Yes, more than US$12 billion just to give to the 18 million people who are considered poor! That figure is three-fold the US$4 billion joke that Chinamasa is passing for a National Budget for a whole country of 13-plus million, and to make matters worse, he has no idea how he will be funding it!
Talk of child's play!
Strange
So this Masvingo Peeping Tom died last week after being shot in the eye while ogling into a neighbour's bedroom at night when he was having it with his wife? Some stories really sound stranger than fiction.
"We are investigating a case of suspected murder involving neighbours in Target Kopje. We have since arrested the suspect who allegedly hit his victim with a catapult when he saw him peeping into the bedroom through a window at night. He will appear in court soon. The body of the deceased was taken to Parirenyatwa Group of Hospitals mortuary in Harare for post-mortem," Masvingo police spokesman, assistant inspector Kudakwashe Dehwa told the media at the weekend.
"The suspicious (Odwell) Muchisi (46) was unlucky because he found (Venacio) Maovere (31) still awake. Upon seeing the intruder, Maovere allegedly took his loaded catapult before hitting Muchisi on the right eye before he fell down. As if that was not enough, Maovere came out of the house armed with a plank and assaulted the lying down Muchisi on the back," he said.
Sadly the victim passed on, it would have been good just to get him to talk about what he wanted to see.
Tragic
Last week, Dr CZ invited Zimbos interested in assisting him in carrying out a strategic survey that he was planning to undertake to contact him as a matter of urgency.
Although Dr CZ had just asked for those interested to submit their names and contact numbers for the piece of work that was to take place between February 29 and 31, as late as at the time of going to print this March, desperate emails were still trickling into his mail-box… most of them accompanied with bulky CVs and several phone numbers and dozens of the applicants are holders of several post graduate degrees.
It was one of Dr CZ's many asinine pranks that many of his fans took seriously. What was intended to start and end as just harmless mischief has turned out to be a real survey. The results of the survey show what happens when people become hopelessly desperate.
If the applicants were mere village yokels who could hardly tell their left from right, one would have assumed that none of them knew that the dates on which the survey was supposed to take place do not exist on this side of the rainbow yet, but these are very educated men and women whose basic commonsensical reasoning has since been evaporated by the dire personal situations they find themselves in.
Most of these people could be fathers and mothers, whom entire clans look upon. Yet they cannot do anything about their situation. This explains why seemingly normal people end up doing things that people in normal situations would not think possible. This perpetuates the abnormality that this country is increasingly getting known to be. This is the sad reality of the situation that this country has deteriorated to… never mind what officialdom says.
Control
A woman went shopping. At the cash counter, she opened her purse to pay. The cashier noticed a television remote in her hand together with car keys. He could not control his curiosity and asked, "Do you always carry your TV remote with you?"
She replied, "No, not always, but my husband refused to accompany me shopping today because of a football match, so I took the remote.
Moral: Accompany and support your wife in her hobbies!
The story continues… the cashier laughed and then returned all the items that lady had purchased. Shocked at this act, she asked the cashier what he was doing. He said, "Your husband has blocked your credit card!"
Moral: Always respect the hobbies of your husband.
Story continues… the wife took out her husband's credit card from her purse and swiped it. Unfortunately he didn't block his own card.
Moral: Don't underestimate the power and wisdom of your wife!
Story continues… after swiping, the machine indicated, "enter PIN sent to your mobile phone".
Moral: When a man tends to lose, the machine is smart enough to save him!
Story continues… She smiled to herself and reached out for the mobile, which rang in her purse. It was her husband's phone showing the forwarded SMS. She had taken it with the remote control so he doesn't call her during her shopping. She bought her items and returned home happily.
Moral: Don't underestimate a desperate woman!
On getting home, his car was gone. A note was lying on the table, "Couldn't find the remote. Gone out with the boys to watch the premiership match. Will be home late. Call me on my phone if you need something". He left with the house key too.
Moral: Don't try to control your husband. You will always lose!
------
cznotebook@yahoo.co.uk
Source - fingaz
All articles and letters published on Bulawayo24 have been independently written by members of Bulawayo24's community. The views of users published on Bulawayo24 are therefore their own and do not necessarily represent the views of Bulawayo24. Bulawayo24 editors also reserve the right to edit or delete any and all comments received.