Opinion / Bereavements
Family hails all those who participated in the service and burial of Mrs Gumbo
21 Aug 2017 at 13:53hrs |
Views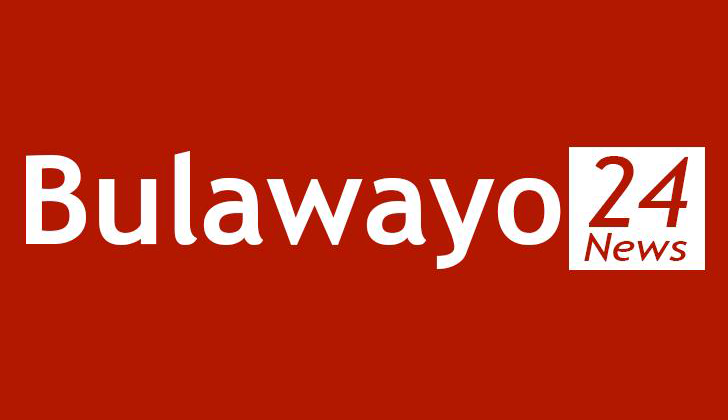 As the Gumbo family we would like to take this opportunity to thank everyone who stood with us during the time of Nobuhle's sickness up until she passed on. We thank the Mthwakazi Republic Party Comrades, Eagle Life Assembly Church, our In-Laws, relatives the community for their unwavering support following the untimely death of Nobuhle Mhlanga wife to our son Mbonisi Gumbo.
MRP and Eagle Life Assembly Church helped a lot financially, and morally they were out standing in full filling Nobuhle's husband desire to have her buried at their rural Lower Gwelo. Many thanks to the Party President Mqondisi Moyo who had to stop everything for five days he was with our son he ran around made sure everything was in order, even when there were problems during this time he stood in to try and solve, we also thank the Old Lobhengula family fellowship leader Baba Sawe and his wife they also tried they best from the time they had Nobuhle was sick.
We thank our In-Laws a lot for their support particularly Gogo Khalima she took care of not only Nobuhle but her husband as well our son said he was Loved by uKhalima and Umamcane they were part of this couple from day one till today.
Nobuhle Mhlanga was born in Gwelo on 01 June 1989, grew up in Lower Gwelo did her primary level at Mkoba Primary School before she proceeded to Mutare where she stayed there for some time.
She came to Bulawayo to stay with her Grandmother in Old Lobhengula early 2000. Where she later met her Husband Mr Mbonisi Gumbo in 2008 and they got customarily married in 2009.
She and her husband were blessed with a Son Emmanuel Dumoluhle Gumbo on August 04 2011. On 13 September 2014 she delivered a baby girl Minenhle Nannete Gumbo, we thank the Lord for that.
Her health deteriorated soon after delivery and was diagnosed with a heart condition, which doctors explained that she had a clot that was blocking blood from cerculating which was causing her to be weak, easily tired, difficult in breathing, dizzyness, and chest pains.
The Doctors in 2014 had told us that is was almost impossible for her to be healed through medicine. The available option was oparation which they also said was too risky since it was a heart and the equipment at Mpilo hospital wasn't good enough. But we were hoping for a miracle, which we believe God granted her that for three years after the Doctors had said it wasn't easy for her to heal.
She was a member of Eagle Life Assembly Church in Bulawayo. At the time of her untimely death she was doing dress making. She passed away on the early hours of the16th of August 2017 and was buried at her family home in Lower Gwelo on the 20th of August 2017. She left her husband Mr Mbonisi Gumbo and thier two kids a boy 6 years old and a girl 3 years old, she was 28 years old.
We are deeply in sorrow because there was no lightest sign that we were going to lose her any time soon,even if we knew she was not well, we had Faith, and hope as long as she was alive we believed she will be healed, we discovered now that God had other plans for her and we accept God's decision.
His husband Mr Gumbo told us that a few hours before she passed on, she made an effort to talk to her husband, against the advice of doctors at Mpilo Hospital ICU. She was struggling to talk she said baby I am dying and his husband told her not to say that, because he was not comfortable with that kind of conversation but she insisted to tell him that he shouldnt take their two kids from her mother In-Law as long as she lives. His husband told her that you have suffered enough I dont want you to go to hell for whatever reason. Let's focus on God now you won't die but she continued talking about death.
According to her husband he said he told her if there is any bitterness you have against me I am sorry, if you have it against anyone forgive and forget pray with your heart and she agreed, she was very strong, she smiled she did it for me but she was in pain I knew it. Said Gumbo. He further said, I am convinced she went to Heaven and she is fine thus why I am trying to be strong.
Gumbo also spoke to Dr Prophet Blessing Chiza earlier on and he assured him that he was going to make an effort to go to Mpilo and for sure he did twice. When he left ICU at around 21:30pm our daughter was happy and talking to Him.
He led her to do a sinner's prayer again, he prayed for her too, he also believed she is in Heaven.
We take this opportunity to thank our In-Laws yes they have been so supportive. We are still family we will not going to forget them they tried, they too wanted her to live, we all wanted but God had other plans.
The past weeks she was with our In-Laws, and i tried visiting her a lot but infact she wanted me to stay even if we were talking less. Whenever I wasnt with her she will be complaining on WhatsApp, we chatted a lot but the nature of my job wouldnt allow me to be there 24/7. I actually would like to comfort all my Comrades, ralatives and friends, lets be culm, happy and be strong for her she is in Heaven as i believe Heaven is real. Said Gumbo.
The Zimbabwean government and Mpilo Hospital management let our daughter and many others down.
We have no problem with the Doctors who took care of our daughter at Mpilo Hospital, but we have a very serious problem with the Government and the Mpilo Hospital management.
His husband said "over the past few years of my wife's sickness I had developed a good relationship with some of my wife's Doctors, they gave me their contact details to the extent that they would some times tell me what to do even at home when ever my wife was in pain, so I know they tried.
It is the Mpilo Hospital management, the Ministry of health and the Zimbabwean government that has let me, my wife and many other poor citizens down. Mpilo Hospital is oparating at less than 20% capacity currently. Patients seeking medical attention there have have to buy own medicine, own equipment, do testing or the different types of scans needed from private laboritories, pharmacies, and so on at exorbitant prices. Yet they charge $12-00 per day on their death beds, they even had the guts to demand that we should pay the hospital bills we owed to them in full before they process papers to get the burial order despite the fact that they didn't do much to help her and we paid under protest after all we had no option".
The Zimbabwean government officials are very selfish and only think for themselves and not the poor citizens. The millions of dollars the so called first family is using to go and seek medical attention across the globe should be channelled towards equipping the local Hospitals like Mpilo Hospital which has become a death trap.
In Zimbabwe it is almost certain that having a heart problem, kidney, cancer, or any other complicated health condition means death when you are poor. As it has become so fashionable that the country's leadership take pride seeking medical attention in foreign countries, they are even proud to announce on their national tevevision that the first lady has gone to seek medical attention for an ankle, so if the local Hospitals can't heal an ankle, what about heart?
Source - Gumbo family
All articles and letters published on Bulawayo24 have been independently written by members of Bulawayo24's community. The views of users published on Bulawayo24 are therefore their own and do not necessarily represent the views of Bulawayo24. Bulawayo24 editors also reserve the right to edit or delete any and all comments received.