Opinion / Columnist
Who am I to pick my own successor, Cdes?
23 Feb 2017 at 10:13hrs |
Views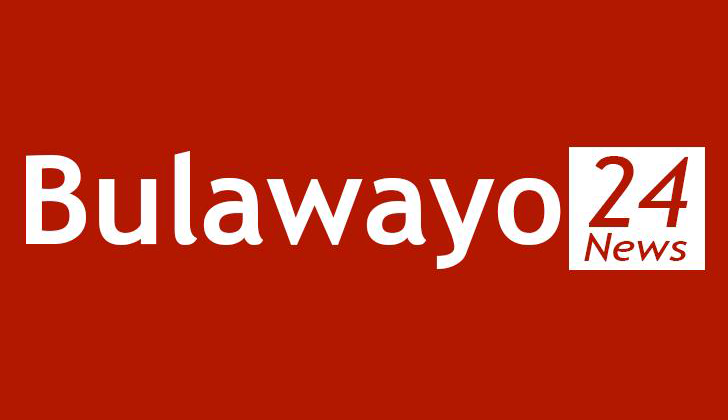 Dear Cabinet and Politburo members
COMRADES, for a very long time, I have been asked when I would start grooming my successor.
I remember at one time being tempted to compromise on my principled stance and indicate that I was going to do it.
After thinking about this over and over, I realised that I was bowing down to undue pressure from people that I should not listen to in the first place, when I should just be following my own principles.
The fact that in many countries around the world leaders groom their own successors to take over when they leave office does not make the practice right or democratic. I can tell you here and now, without the risk of contradicting myself, that the habit of leaders foisting their own choices on the people is blatantly undemocratic.
Being a quintessential democrat that I am, I loathe indulging in such a practice… a practice that only dictators would happily follow.
My choice might not necessarily be the people's choice, so if I am to hand down a successor on them, I would be taking away their unalienable right to free choice, which would be a negation of the very basis on which I decided to take up the fight against the settler regime in my own youth.
It defeats the one-man-one-vote principle that tens of thousands of our people paid the ultimate sacrifice for and vitiates the very essence of democracy as we have nurtured it to this very day.
I am just a mere servant of the people, so why should I arrogate to myself the duty of deciding who should lead them next?
It is the sole prerogative of the people to choose whosoever they think is fit and proper to succeed me.
This is my position and it has always been like that, although I should be honest enough to admit that there was a time when I almost got carried away by the pressure from those that think what is done in other countries is the correct thing to do.
I have since reverted to my original position… that only the people should decide who they want to serve them.
Kindest Regards
Yours Sincerely
ME
…AND NOW TO THE NOTEBOOK
Lovely!
We are in the season of being told how dull some politicians are. Fine and dandy! A story is told of a certain university professor who married a primary school dropout. One day, several decades later, when the marriage was on the rocks, the angry professor thought it was time to remind the out-going wife how dull she was. The outgoing wife's response was to politely ask the out-going husband who between the two of them was clever than the other… a professor who married a primary school drop-out, or a primary school drop-out who married a professor!
Some among us have been at the forefront of telling Zimbos who is dull and who is not. As they photoshop history to bring themselves very, very close to Dr CZ and other people who really matter in this country, they have of late been telling us that former vice president Joice Mujuru is very, very, very dull. They claim to have taught her at a secret school that was being run inside the then Prime Minister's office starting in 1980.
They claim that they were some of the brilliant minds that had the privilege to teach at this "school". Judging by the way these former teachers savage the queen's language - both spoken and written - 37 years later, we cannot help it, but wonder what really these hapless students were taught. In which case we should not even wonder why the products ended up this half-backed.
Untrue
Dr CZ knows that it is not true. He knows that it cannot be true. Because it should not be true! But sadly, it could be true. Now dear fan, read this: "According to a leaked memo, dated January 2, 2017 and addressed to school heads in Manicaland province, each civil servant is expected to fork out US$1, school development committees (SDCs) US$10, secondary schools US$15 and boarding schools US$100. The memo was written by a public service district inspector for Nyanga.
"To all heads, the 21st February Movement is seeking donations towards the President, His Excellence, Cde RG Mugabe's 93rd birthday to be held in Matopo's on February 21, 2017 as follows, civil servants, US$1 per person, SDCs (primary schools) US$10, secondary schools US$15 and boarding, US$100," the memo bearing a Primary and Secondary Education Ministry date stamp read. "The money is payable to the district accountant Ms Munodawafa and the deadline is February 15, 2017."
Although there have been strident and trenchant denials from officialdom, this country being named after some ruins of some sort as it is, one cannot rule this to be a lie that we all wish it should be. The country is not called Zimbabwe for nothing!
Staged?
So Cyclone Dineo never arrived after all? Zimbos being Zimbos, they never really trust their own government. There are some who are so unpatriotic as to suggest that this was all staged right from the start… so that the government would appear to be so concerned about its people: When real disasters strike, the same government is always caught flat-footed. Otherwise since when has our own Metrological Department and the Civil Protection Unit been so switched on? The sclerotic sceptics asked.
Well, trust - just like v-rginity - is something that once squandered, is impossible to get back. It looks like this the case between Zimbos and their government.
Welcome!
We notice that Didymus Mutasa's property has been attached over his failure to pay legal fees he incurred while fighting to remain in ZANU-PF. Dr CZ never knew that the wheels of justice move so swiftly in this country. Maybe it depends on who the beneficiary victim is. They don't call it Zimbabwe for nothing! The victim being Mutasa, the best we can do is to rub our bellies in gleeful satisfaction… it is his time to taste the type of life that all of us have grown used to be. Welcome to a free Zimbabwe!
Know-alls
At the beginning of this month, government - in its accustomed wisdom - decided to unleash a 15 percent Value Added Tax (VAT) on meat and other basic products as it sought to mobilise as much revenue from the fast-dwindling source as it could. And this naturally caused a huge outcry that rattled politicians whose careers depend on the level of happiness of Dr CZ and other members of this otherwise useless community called povo.
As a result, the VAT was quickly scrapped.
We were not amused at all. That is what happens when government mandarins are know-it-alls that consult themselves and themselves alone.
The good thing about this incident is that it gave our love-starved government an opportunity to appear to be concerned with the sorry plight of its people… when in actual fact, the opposite is the reality.
Every now and then, the same government introduces harsh policy measures and withdraws them after enough public outcry. Otherwise the truth is that the big brother is always testing the temperature of public opinion… ready to pounce on the next opportune moment.
Sad
This week, Dr CZ came across some media reports to the effect that more than 50 supporters of former Gambian strongman Yahya Jammeh had been arrested in one of his former strongholds for allegedly provoking the supporters of the new president, Adama Burrow. Knowing Africa as much as we do, there is certainly no way supporters of an exiled former president would dare provoke supporters of the incumbent. What we can see clearly from this safe distance is the beginning of a brutal and systematic retribution being visited on the supporters of the former leader. This is sadly the reason why some members and supporters of some political parties would not want to leave power. They fear what would become of them from their never forgetting and unforgiving opponents.
Urgent!!
Last but not least, this is very urgent. Dr CZ is looking for six Zimbos out there who are willing to help him with some strategic research that he will be conducting in the next few days. It is a three-day contract. Over and above being provided with transport, accommodation and meals, the assistants - who should be holders of at least any tertiary qualification - will each be paid an allowance of US$800 per day. The contract days are from the 29 to 31 of this month. Anyone interested should urgently e-mail their name and contact number to the e-mail below. The offer is strictly on a first-come-first-served basis.
cznotebook@yahoo.co.uk
Source - fingaz
All articles and letters published on Bulawayo24 have been independently written by members of Bulawayo24's community. The views of users published on Bulawayo24 are therefore their own and do not necessarily represent the views of Bulawayo24. Bulawayo24 editors also reserve the right to edit or delete any and all comments received.