Opinion / Columnist
Most armed robbery crimes in SA are committed by South African Police not Zimbabwean ex soldiers
27 Apr 2017 at 06:26hrs |
Views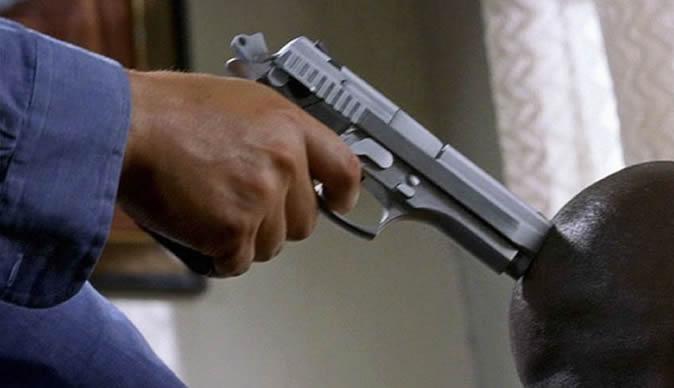 This one of those Ministers who is trying to endear himself to the South Africans by using Zimbabwean ex soldiers as scapegoats.
These are unsubstantiated generalisations. This Minister must think before broadcasting such rubbish .
If SA Police caught three or four ex Zimbabwean soldiers doing armed robbery, that does not mean that all ex-soldiers who are in SA are involved in the spate of armed robberies that are obtaining in SA.
South Africa has a high crime rate and that is known universally.
The statistics show that most perpetrators of armed robbery crimes, are committed by none other than the South African Police. Ironically, he is the Minister of that department.
Instead of him introducing strict policies that would deter the SA Police officers from engaging in a spate of armed robberies that are taking place in SA, he shifts the blame to Zimbabwean ex soldiers. Thus using them as scapegoats.
Zimbabwean soldiers are some of the most disciplined people in Africa. The fact that two or three were involved in the crimes of armed robbery in SA, does not mean all of them do that when they go to SA.
Studies of crime in SA shows that crimes in SA are committed by SA people and other foreigners. There is no document that states that most crimes in SA are committed by Zimbabweans only.
Of course, Zimbabweans also commit crimes in SA, but it would be wrong to blame them for all the crimes taking place in SA.
We have Nigerians who sell drugs in SA, but they too work hand in glove with lazy SAs to commit those crimes.
If you have lived or visited SA you will agree with me that this Minister is only trying to appease the SA people by publishing such kind of statements.
That he claims those statements are not xenophobic, is not true, because some SA people might be motivated to kill or hate Zimbabweans with the assumption that they are the ones that are engaged in killing and robbing banks in SA.
The media has great influence on society. It is part of what is called popular culture. What a person who is in the public domain says, people tend to take seriously
Being a criminal in SA, is something that the SA people are proud of. And the public does not hand over any criminal to the police. Instead they protect anyone who is a criminal.
The SA Police are arguably the most corrupt Police Force in the world. Again, he is not aware of that as the Minister in charge of the Police in SA.
Source - Njabulo
All articles and letters published on Bulawayo24 have been independently written by members of Bulawayo24's community. The views of users published on Bulawayo24 are therefore their own and do not necessarily represent the views of Bulawayo24. Bulawayo24 editors also reserve the right to edit or delete any and all comments received.