Opinion / Columnist
Primary elections: The genesis of electoral fraud
04 Jun 2017 at 20:32hrs |
Views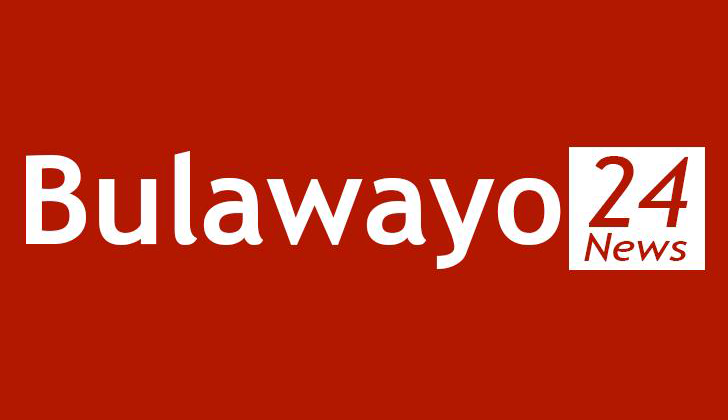 When Zanu-PF lost the Norton by-election to an independent candidate, Temba Mliswa, last October, the Lacoste faction put the blame on the party commissar, Saviour Kasukuwere. The faction accused him of manipulating primary election results in favour of a reportedly unpopular candidate, Ronald Chindedza.
Later, President Robert Mugabe, the ruling party's first secretary, echoed this accusation and even called Chindedza a documented thief who must not have contested in the first place. I am not sure if the president and the anti-Kasukuwere faction expected us to sympathise with them. Or maybe they were just saving face in the wake of the humiliating defeat to an erstwhile colleague who they had ejected for allegedly supporting Joice Mujuru.
But then, whatever their reason for revealing the alleged rigging, they should just have saved their breath for another cause. Of course, we might not have heard all this if Zanu-PF had won. Just about every person who blamed Kasukuwere for fraudulently imposing Chindedza during the primary elections has in one way or another been linked to poll rigging.
This is particularly so at the national level where Zanu-PF has been accused of stealing just about everything called an election since independence in 1980. They lack the legitimacy even to complain about electoral fraud.
Where Zimbabwe is concerned, election watchdogs, civil society, opposition parties and other local and international stakeholders have been seized with electoral malpractices at the national level. Their attention has almost exclusively gone to general polls and by-elections. This way, they have largely neglected what happens during primary elections.
That omission is sinful and destructive. Primary elections are the bedrock of national elections. What happens during these preparatory polls has a huge bearing on what happens during the bigger elections, but I will return to this later.
We are set for yet another round of general elections in 2018. Political parties are expected to soon embark on primary elections to choose candidates who will represent them in the make-or-break polls. And, as the sun is sure to rise, we will see a replay of what has been happening in previous primary elections.
Zanu-PF has no monopoly of vote rigging in primary polls. The opposition has proved to be a good competitor in this regard. That in itself is disturbing because it severely undercuts the opposition's legitimacy to assess the freeness, fairness and credibility of national polls, which it has had no capacity to control, anyway.
None of the political parties will throw the first stone and claim they have been clean during the primaries. They have employed various methods to manipulate the outcome of the primary elections. As in the Norton case where money is reported to have exchanged hands to inflate Chindedza's votes, primaries have been marred by reports of bribery across the board. Senior party officials, prospective candidates and other players with vested interests have used money to determine poll outcomes.
This money has served numerous purposes. It is common during the primaries for interested parties to roll out cash "donations" and simulate the inception of livelihood projects. Cheap beer flows and the more brazen ones even buy their campaigners drugs. Key figures like returning officers , observers and monitors get cellular phones, airtime and all sorts of freebies. The individuals are handy in stuffing ballot boxes, tweaking party voter registers, cooking up figures and assassinating rival characters.
Money also sponsors violence during the primaries. Drunk and poor youths are big beneficiaries. They intimidate competitors, beat them up with knobkerries and murder a few. They destroy rivals' properties and tear up ballots if results are not favouring their sponsors.
While a largely disinterested media reports on such rigging efforts here and there, dynamics during primaries are largely ignored. This trend seems to proceed from the assumption that primary elections are purely in-house and private processes. This thinking is skewed, of course. Primary elections set the tone for national elections or by-elections and thus have humungous implications for the subsequent polls.
A flawed primary begets a flawed national election or by-election. If candidates succeed fraudulently or as a result of the abuse of party positions, the fraud will extend to the bigger polls. The electorate is shortchanged because it is forced to make a choice on the basis of the wrong candidate. This has often been the case where voters are virtually whipped into rallying behind the "victorious" party candidate. No wonder a good number of our lawmakers are thieves, fraudsters and rapists. Again, no wonder most legislators forget the directions to their constituencies the day they are voted into office.
Candidates who ride to the higher polls on violence are most likely to repeat their violent tendencies. They are well aware of their weaknesses and shortcomings and tend to once again use violence to boost their chances of winning. They come to view violence as a means to an electoral end. In this sense, one can safely draw a strong link between primary and national poll violence. The only difference is that, at the national level, the violence is inter- rather than intra-party.
Again, the culture of vote-buying and cheating cascades to the higher elections. Considering that the opposition is also involved in primary election fraud, it becomes hypocritical for its members to start crying foul when the ruling party turns the table on its members. Granted, there is no way in which Zanu-PF would ever be absolved for rigging national elections. But the opposition needs to look at itself more closely and remember that real charity is sired at home.
What is required is a revisit of our attitude towards primary elections and then give them more serious consideration. Watchdogs like the Zimbabwe Election Support Network and the Election Resource Centre ought to re-programmatise and give stronger attention to the primaries, considering their heavy bearing on national polls. They need to monitor them more actively.
The media must also awaken to the reality of the primaries as the foundation of higher polls and frame requisite reporting strategies to cater for the preparatory elections. Parliament should also start thinking of how best to legislate the primaries.
Tawanda Majoni is the national coordinator at Information for Development Trust (IDT), a non-profit organisation promoting access to information on public and private sector governance, transparency and accountability, and can be contacted on majonitt@gmail.com.
Source - the standrad
All articles and letters published on Bulawayo24 have been independently written by members of Bulawayo24's community. The views of users published on Bulawayo24 are therefore their own and do not necessarily represent the views of Bulawayo24. Bulawayo24 editors also reserve the right to edit or delete any and all comments received.