Opinion / Columnist
'Register to vote for silenced millions,' says MP Majome - why must millions be silenced
19 Oct 2017 at 15:39hrs |
Views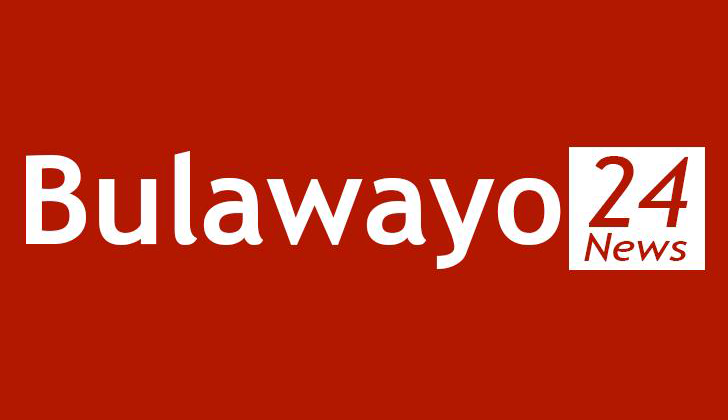 I have heard it said that MDC leaders are corrupt and incompetent, like many Zimbabweans, I have, until now, brushed it aside just as an inconvenience. "Aren't all!" I would say. It is only now that it has dawned on me that being corrupt and incompetent when the consequences of your blundering will affect yourselves and a handful of others is one thing when you are public figure and your blunders affect millions of others, it is a totally different kettle of fish.

Morgan Tsvangirai and his MDC friends' blundering incompetence and greed is something we have dismissed lightly in the past and have paid dearly for it. We must step up our game and challenge everything they do.

MDC-T MP for Harare West, Hon. Jessie Fungayi Majome complained of intimidation and harassment of people registering to vote following her visit to Mount Darwin, Dotito and Pfura. She does not deny this is a serious problem as the title of her article in Zimeye clearly states; REGISTER TO VOTE – DO IT FOR THE MILLIONS SILENCED BY INTIMIDATION. It is what she is doing to do about it that shows her for the utterly useless, corrupt and incompetent MP she is.

"I was encouraged to see young people eager for political change, proving that not all youths are fooled by the waving of trinkets and crumbs at ZANU PF 'youth interface' rallies," she wrote.

"I will be forwarding to ZEC complaints about the voter registration intimidation. I also hope to help the survivors of political violence in 2008 get justice.

"Let's register to vote, for our own sake and for the silenced millions."

MP Majome, unreformed ZEC is but a department in Zanu PF and we all know that the regime's principle objective is to deliver a landslide victory for the party. ZEC knows that there Zanu PF operative who are intimidating people, indeed ZEC officials themselves are doing their bit to frustrate and stop suspected opposition supporters from registering; what MP Majome picked up during a day visit is but the tip of the iceberg.

What is shocking here is that MP Majome is herself aware of the millions of Zimbabweans, "silenced millions", who, for no fault of their own, have been denied the vote and will be denied the vote again next year. What is totally unacceptable is that MP Majome and her follow MDC leaders and the rest in the opposition camp have all conspired to contest the flawed and illegal elections that denies millions of ordinary Zimbabweans their right to free, fair and credible vote.

Morgan Tsvangirai and his fellow MDC leaders had the opportunity to implement the democratic reforms during the GNU which would have stopped Zanu PF rigging the vote and giving the "silenced millions" their voice. They had five years to implement the reforms but failed to get even one reform implemented because they sold-out. President Mugabe bribed them with the trappings of high office, a former white-owned farm for Welshman Ncube, a $4 million mansion for Tsvangirai, etc. and the MDC leaders threw reforms out of the window.

MP Majome, like everyone else in MDC, must have known that SADC leaders had advised MDC not to contest the July 2013 elections without implementing the democratic reforms first because Zanu PF will rig the vote. She like everyone else ignored the advice and contested the flawed elections because greed had clouded their thinking; they were after whatever gravy train seats Zanu PF throw their way regardless how many millions of Zimbabweans were denied a meaningful vote!

"The worst aspect for me about the failure to agree a coalition was that both MDCs couldn't now do the obvious – withdraw from the elections," David Coltart, later admitted in his book, The Struggle Continues, 50 Years of Tyranny in Zimbabwe.

"The electoral process was so flawed, so illegal, that the only logical step was to withdraw, which would compel SADC to hold Zanu PF to account. But such was the distrust between the MDC-T and MDC-N that neither could withdraw for fear that the other would remain in the elections, winning seats and giving the process credibility."

History will know that David Coltart and his MDC friends formed the MDC Alliance in 2017 and went on to contest the equally flawed and illegal 2018 election. It was not "the failure to agree a coalition" that had stopped them boycotting the July 2013 election, stopped them implementing even one reform in five years of the GNU and stopped them boycotting the flawed 2018 elections. It was greed that did all that!

Zanu PF understands the greed of those in the opposition and is exploiting it to the full by offering a few gravy train seats. As long as there is a chance of winning a few gravy train seats there will be many opposition candidates who will contest the elections regardless of how many millions of ordinary Zimbabweans are harassed, beaten and raped and how many thousands are murdered. Zanu PF needs people like MP Majome to contest the flawed and illegal elections and to go out there and encourage as many ordinary Zimbabweans to participate to give the process some measure of credibility. The regime cannot afford to have the elections condemned as a sham and be forced into yet another GNU or worse!

What the people of Zimbabwe must wake up to is the political reality that an electoral process that accepts "silenced millions" as fait accompli is not what the nation wants and therefore not what any thinking Zimbabwean would want to endorse by registering to vote, attending party rallies etc. As long as the people participate in these flawed and illegal elections then there is no pressure of MDC, ZEC much less Zanu PF itself to implement the reforms to give back the "silenced millions" their democratic voice!

"Let's register to vote, for our own sake and for the silenced millions!" said MP Majome. Jingoism at its nonsensical worst! The few Zanu PF has allowed to vote have failed to deliver regime change if we are serious about bring democratic change then we must demand the implementation of the reforms and give back the silenced millions their democratic voice.





Source - Nomusa Garikai
All articles and letters published on Bulawayo24 have been independently written by members of Bulawayo24's community. The views of users published on Bulawayo24 are therefore their own and do not necessarily represent the views of Bulawayo24. Bulawayo24 editors also reserve the right to edit or delete any and all comments received.