Opinion / Columnist
I am just taking sort of a short rest, Cdes
17 Nov 2017 at 07:09hrs |
Views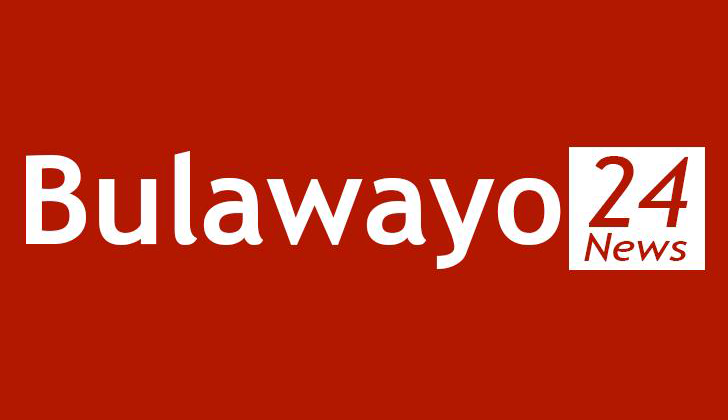 Dear Cabinet and Politburo members
COMRADES, I had to take a short break from addressing you as I attend to some emergencies that I am quite sure our Anglo-Saxon detractors have a hand in. God and the gods willing, I hope to be able to address you again next week, or any time soon.
Kindest Regards
Yours Sincerely
ME
. . . AND THE NOTEBOOK
Too fast!
DESPITE being the seer that he has always been, Dr CZ saw it coming … which explains his recent indications that he could be going back to ZANU-PF, the party from which he dismissed himself in disgust some good 35 years ago. But never in his wildest imagination did he see it coming this fast! Events of the past few days have moved at such a terrific speed that I have been left more than dumbfounded. They have moved really fast for anyone to notice, let alone tell… for before one is finished telling the story, it would have changed with several round of fresh developments having overtaken the story.
Whatever situation the country is going through, it is most welcome. In fact, it was over-due by more than two decades. Some of the things that had started happening in this country would shock even the North Koreans… there had to be an end to this mischief. But as believers should know, God works in ways that no human being can ever understand. Everything that happens in life does happen for a purpose. Ecclesiastes 3:11 says: "He has made everything beautiful in its time. He has also set eternity in the human heart; yet no one can fathom what God has done from beginning to end."
Despite him being a super-patriot, Dr CZ cannot help it but find himself with no sympathies at all for those who could find themselves on the wrong end of the stick… tough luck!
When military officers are going around with tattered uniforms, surviving on threadbare diets and spending days on end in queues of all sorts of queues ― living in abject poverty when in the middle of that situation some people are not just buying multi-million dollar finger rings, importing top-of-the range vehicles and living on the lap of luxury, but having the chutzpah to insult them, anything is possible. Sages always warn that the most dangerous of all human creations is a man with nothing to lose. Sadly, in our country as much as the official narrative has tried to paint a colourful picture, the reality obtaining on the ground is that we have been having a bounteous harvest of these people. Just too many of them to be true!
We just have to pray that it all ends well. Being the civilised people that we claim to be, the mark of our civilisation should be on how we treat, not just our minorities, but the weak, the poor, the powerless and even those scoundrels amongst us. We have to find it easy in our hearts to repay evil with good like what the Good Book enjoins us… to feed our enemies when they are hungry, to give them something to drink when they are thirsty and in so doing we would pour hot charcoal of their heads. If the truth is to be told, we became the people that we are because of rancorous hearts that have been passed from one generation to another… one generation visiting revenge on the next and the next generation brooding and seeking revenge and getting ourselves into a vicious circle of hatred, bitterness and anger which we now think of as normal when it is a gross abnormality.
Please register
With these developments that are unfolding in the country, Dr CZ is urging all Zimbos to please go and register to vote… that is if they still can because it would be a very sad day when they finally find reason to feel like voting again only to find out that they did not register when the process was going on. As events of the past two weeks have shown, anything is possible and between now and the next election is a lifetime in which so many things can happen, possibly removing those reasons and or excuses that made some people to find voting to be a sheer waste of time. It is important just to be registered as a voter… the decision to vote and who to vote for is for another day. This is one of the few favours that we can do for ourselves as a first step to restore the dignity that we have lost over the past few decades.
Waiting
While we await those who are facing serious charges of booing and insulting the sanity of the then owners of the country to appear before our courts, we cannot help but remember those who dismissed themselves from the ever-misruling party for the criminal mischief of "looking aloof" when they were being treated like children in a kindergarten. These should be having the longest laughter!
Things being normal as we were being told by the G40 arm of government, we also are waiting to attend the rally at which the President, the Commander-In-Chief of the Zimbabwe Defence Forces will be meeting students from all tertiary institutions as per plan, followed by the Harare presidential interface rally, which we are told is due anytime from now. We are also awaiting the ZANU-PF extraordinary congress taking shortly where a mouth-watering $8 million will be "invested".
Meanwhile, we expect Dr Amai's chicken project to be flourishing in readiness for the best ever Christmas holidays ever.
Silly
Meanwhile, a fan of Dr CZ claims that his many girlfriends appeared to have conspired with the devil himself against his pocket after they all simultaneously started asking him what gifts he was going to buy each of them for "the coup". What coup, the baffled brother asked? In fact, the question should rather be what is a coup? Do women know the animal or event called coup when they see it? Silly women! Very silly! Why is it that women are always looking for an excuse to receive gifts to the extent of inventing coup days in their minds just for the sake of wanting to celebrate?
Source - fingaz
All articles and letters published on Bulawayo24 have been independently written by members of Bulawayo24's community. The views of users published on Bulawayo24 are therefore their own and do not necessarily represent the views of Bulawayo24. Bulawayo24 editors also reserve the right to edit or delete any and all comments received.