Opinion / Columnist
Let's start with chicken economics Mr President
01 Jan 2018 at 09:23hrs |
Views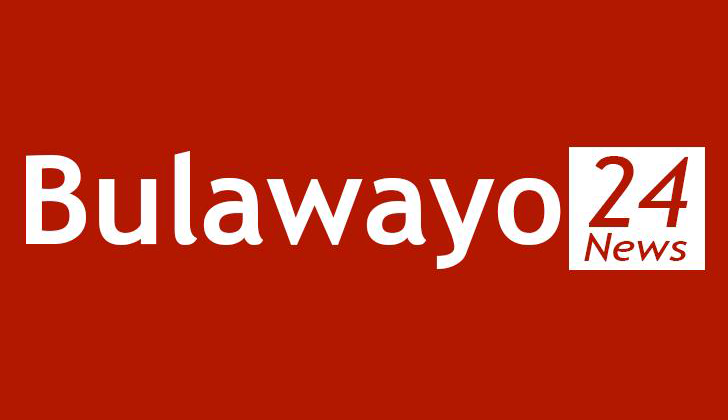 Today marks the beginning of a new year, putting an end to what has been a politically dramatic and historical year in Zimbabwe. Former President Robert Mugabe is gone allowing the country to forge a new way forward.
Some have already concluded that a new era has already started, while some of us think there is a lot more that needs to be done locally than abrogate the economy to foreign investors.
A new era needs to start by working on a locally-based economy, which can use foreign investment to kickstart itself.
Foreign investment is needed but only to help us start off our own local economy. There are no major differences between consuming foreign produced goods and having the same foreign producer move into your country.
Profits and earnings will always return to the investor's country of origin. For that reason, I just thought it would be ideal to start off by looking at the chicken economics.
Most of us love chicken because in our society it is considered special food. It is socially given some form of preference over others.
It is not a party or festive season without chicken. A bad Christmas is one without chicken and rest assured that there are many families out there who went without biting a piece of chicken this past festive season.
For a leader who is promoting the notion of a new era, that would not a good start to the new year. Every citizen must enjoy their right to a chicken of their choice.
As I wrote in last week's instalment, just calling for foreign investors is not enough to change the economic fortunes of our country.
A lot more detailed analysis and research which should lead to innovative approaches need to be undertaken.
We have plenty of brains scattered across the globe to help shape that future.
A foreign investor of today and yesteryear are different. Those of today just illuminate the national economic dashboard at the markets and no longer contribute to national development as did those of yesteryear.
Yesteryear investors built infrastructure and contributed to improving services but today's do what is enough to enable them to extract profits and leave once their mission is accomplished, leaving our people still unable to afford chicken.
Let's quickly get back to the chicken economics story. A broiler chicken reared in Zimbabwe costs $7 to $9.
While this price is beyond the reach of many families in Zimbabwe, it is a price that helps the chicken breeder sustain their business given the cost of rearing chickens in Zimbabwe.
That simply means only middle class and above can afford to eat a locally bred chicken. Anything lower than these prices means the chicken business would close down.
These are abnormal extremes. In fact, they show that something is not right somewhere in the supply chain.
Now, the same chicken that has been imported and crossed oceans and thousands of kilometers, contributed to salaries in the producing counties, paid import duties, passed through several production processes and so many middlemen cost only $3 to $5.
Perhaps this is the only chicken that few lower class people can afford and one they might have feasted on this festive season.
But again, this is another abnormal extreme which needs to be looked at.
As long it remains that way, our lower class people may continue to consume cheap and foreign-produced products short-changing the local industry.
The reason our locally-produced chicken sells at a higher price is because of production costs.
We can blame the imported chickens, especially the Brazilian chickens, for being genetically modified, but the real reason is that Brazil invested in innovative approaches to agriculture especially in soya bean production which has spruced up their other industries including the meat industry.
Our agriculture industry remains capital and labour-intensive and less productive compared to other countries.
We put more effort to produce less compared to other countries.
The Brazilian soya bean production increased more than
3 000% between 1970 and 2005.
Yield increased 37,8% from 1990 to 2005.
Soya bean and soya bean derivatives exports in 2005 alone earned over $9 billion for Brazil.
The growth in production was not only necessitated by a simple policy of expanding the planting area but increased production per hectare.
For example, their cereal production per hectare grew by 61% since 1990 which means they multiplied their harvests from the same land size without causing unnecessary deforestation.
They harvest ten times more than we do on the same piece of land.
For that reason, it has reduced the cost of producing chicken and has made Brazil one of the leading suppliers of chickens globally.
We are still stuck on research on short season varieties to counter droughts and never think of the impact of high yield prior to drought seasons.
Now the chicken economics is not a simple matter of inviting farmers to till the land.
Let's have a conversation on our agriculture policies and programmes. Let's invest in knowledge and innovation.
It is not just about chicken but about our broader agriculture industry.
The lack of innovation in our agriculture industry is one reason Zimbabwe faces cereal deficits in times of drought when other countries such as Zambia, South Africa and Namibia have enough for their national
consumption.
That the Zambezi River pours megalitres of fresh water into the Indian Ocean every day without it being utilised for agriculture production and yet the country easily goes hungry due to droughts must be a huge source of shame on our leadership.
Let's have serious green belt programmes along the river and grow our fishing industry.
Tapiwa Gomo is a development consultant based in Pretoria, South Africa
Source - Tapiwa Gomo/Newsday
All articles and letters published on Bulawayo24 have been independently written by members of Bulawayo24's community. The views of users published on Bulawayo24 are therefore their own and do not necessarily represent the views of Bulawayo24. Bulawayo24 editors also reserve the right to edit or delete any and all comments received.