Opinion / Columnist
President Mnangagwa we need an Advisory Council of Zimbabwe (ACZ)
13 Feb 2018 at 16:36hrs |
Views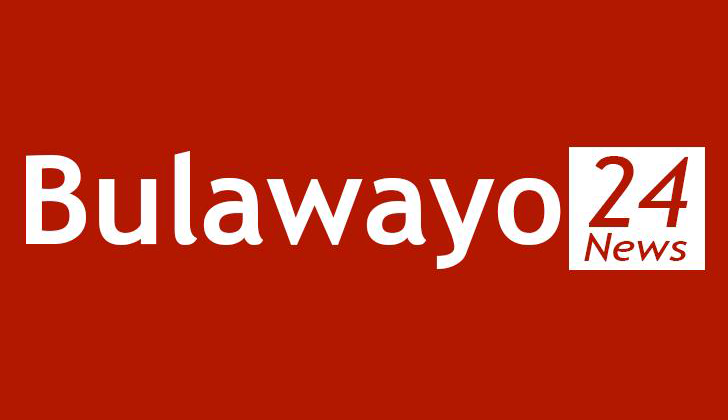 The president needs good advice. You cannot play politics because once a wrong decision is made by the Government it will affect everyone. If the President is misled, this will plunge the whole nation into serious political and economic crisis. Definitely this is an area that we can't ignore. To me I have a feeling that ED should do something about his advisory field. His advisory area is not reflecting the unity of purpose. There is need for a policy or law to allow the President to come up with an advisory council of Zimbabwe. A policy is a pre-determined course of action which is established to provide guide towards business strategies and objectives for any nation. This should be enacted into law. It is a contributing factor that will enhance development. It is high time the president must accommodate all views across political divide so that we have a paradigm shift on how to stabilize the economy. While efforts are being made by the Government of Zimbabwe to provide sustainable development to the human kind, I'm of the feeling that Zanu PF can't go it alone, they need to accommodate views across the spectrum. To me the idea of having one party state in power or Government was not a good idea, the idea of having of views tabled and then recommend good polices and structural adjustments is best for our country. To me our current policies should be thrashed and rectified, and come up with proper procedures and guidelines of any non performing and performing economy.

President's Advisory Team Should Be Reviewed
Since ED announced his cabinet team, there are some grey areas which needs attention. Youth and women are not represented in all the three arms of Government. The cabinet comprises of old horses which I still feel, the idea of youth empowerment was not accommodated. We need youth to participate in governance roles to satisfy human needs and wants. To me presidential advisors should not have any other roles besides advising the President. The president's advisors should not be emotional when dealing with the public. They should work very hard to gather information from the public. Public views are very critical. I think ED should work on the advisory team, basically there are areas which needs attention. We have heard of the Government courting investors, but did you court the public? Did you gather any views from the public? Or policy makers. It is critical that ED'S Government should make use of policy makers, academics, researchers and politicians so that they can help to re- build Zimbabwe. Of late I've heard that Hon Mutsvangwa was in Norton so that he can contest under Zanu PF ticket, and this is quite surprising because where on earth have you seen a presidential advisor doubling as an MP in parliament? The duties of advisory are very critical and need more attention and focused. This kind of politics of wanting to be everywhere should be totally condemned. We need constructive and progressive ideas.

Advisory Council of Zimbabwe
To me it is quite clear that we have a problem in the way decision making is taking place. I was of the opinion that an advisory Council of Zimbabwe should be established to propel the agenda of re-building Zimbabwe, and making critical decisions to save our economy from imminent collapse due to wrong decisions. We have strong policy makers in our country, who are not necessarily on the limelight, academics, researchers, politicians, business community who can provide input to our country but they are never given a chance to express themselves. Politicians are so greedy and they don't want anyone to steal the limelight for them, thereby making wrong decisions for the Government and the entire system. This council should be established immediately. They should sit once per fortnight or twice per month. We have strong technocrats in Zimbabwe who can deliver and provide with best results if they are accorded time to avail their proposed plans and ideas.
Articulation of Proper Policies& Framework

Why do we have to advocate such critical ideas? It is important to ensure that we make right and correct decisions. From the time the President took over from Robert Mugabe, the man has good ideas but somehow the implementation part is very critical and worry some. For example there is no policy clarity on the issue of white farmers and gay rights. ED's government is so desperate for funding such that they can do anything to please potential investors and increase the Foreign Direct Investment. The Government should seat down with the proposed council, table good ideas and then forward them for recommendation to Parliament for debate. Debating views and accommodating ideas is a sign that the entire Government is accommodative. This issue of rushing to make announcements in critical areas such as mining, agriculture and tourism will cost us as a nation. There is need to review major deals signed by Mugabe's Government and then take good ideas leaving those which are not benefiting the nation.
Our Governance Structure Is Too Weak

We have a problem with corruption. If I may ask who were the criminals around President Mugabe? Where are they? Those that were arrested during the inception of the new era are nowhere to be seen yet they abused millions of dollars. We have several ghost workers on state payroll, we have youth officers still existing in rural areas for what? We still have military personnel still occupying state companies without proper qualifications. Minister Chinamasa told the parliament that the retirement age would be 55-60 years of age, but we still have Tobaiwa Mudede in charge of registry, then you wonder exactly where we are going. It is important to take note of what he promised on his inaugural speech.
Disclosure of Public Deals and Transparency

This is a critical area in governance. In every aspect of governance, we expect leaders to disclose their assets. The president promised us that they will disclose their assets but we are almost 5 months away from a crucial election, no one in the Zanu PF Government has declared his or her assets. The Government reportedly attracted 3 billion worthy of investments. Nature of deals is not disclosed. We done even know whether, the investments are in the form of cash or wealthy creation. It is all about headlines on daily basis without explaining to the nation on the nature of deals and the expenditure of the Government. We urge the president to review the area of transparency and public deals so that the public will have confidence in the entire Government.
Tinashe Eric Muzamhindo writes in his personal capacity as the Head of Southern Institute of Policy Analysis and Research – SIPAR TRUST, which is responsible for policy analysis and research. He is also an academic and researcher. He is currently enrolled at University of KwaZulu Natal University in South Africa (PHD in Development Studies). He is also a Policy Advisor in many institutions within and outside Zimbabwe. He can be contacted at southerninstitutepar@gmail.com
Source - Tinashe Eric Muzamhindo
All articles and letters published on Bulawayo24 have been independently written by members of Bulawayo24's community. The views of users published on Bulawayo24 are therefore their own and do not necessarily represent the views of Bulawayo24. Bulawayo24 editors also reserve the right to edit or delete any and all comments received.