Opinion / Columnist
Voters mustn't give one party too much power
09 Mar 2018 at 06:09hrs |
Views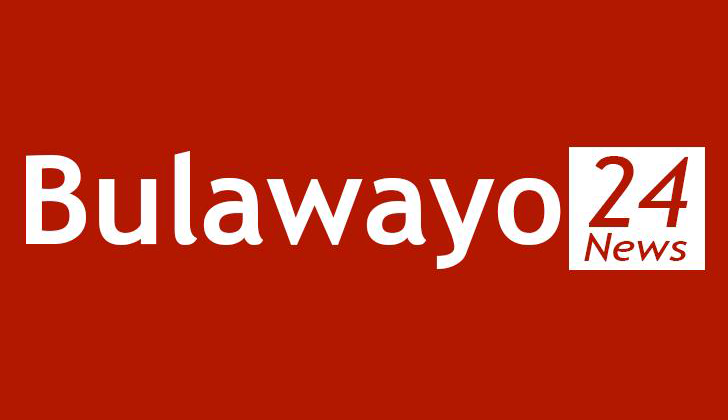 Just when we thought we had seen the worst of the MDC-T's internecine mayhem, which has even caused collateral damage outside the main opposition party itself, the party – in its wisdom or lack thereof – saw it fit to treat the nation to another orgy of violence in Bulawayo at the weekend.
Supporters of the party's vice-president, Thokozani Khupe, were left blooded following a mob attack by professed backers of Nelson Chamisa, the – in his own words this week – "anointed successor" to the late MDC-T leader, Morgan Tsvangirai, who died last month.
And the background to this chaos could be a replication of this erudite observation:
"As pointed out by Putnam (1976), modern political . . . selection falls under the control of local party organisations and other organised political 'selectorates'. Party 'selectorates' . . . tend to select complacent and spectacular candidates, those with established name, image and reputation. This results in the negative selection of party 'hacks', dynastic 'scions', local celebrities and professional politicians – especially lawyers, who combine oratory skills with professional autonomy . . . In a nutshell – and one may say paradoxically – contemporary 'leader democracies' fail to develop a reliable system of selecting, grooming and protecting leaders, and this failure results in frequent leadership vacuums with all their disastrous consequences." (Towards Leader Democracy by Jan Pakulski and Andras Korosenyi).
I did not say it – shoot the message, not the messenger – but this is exactly what has happened in the MDC-T; this has gone according to the script with the rise of Chamisa. This shows that Chamisa is not necessarily the best, but that the selection of party "selectorates" ensured his rise; the system was loaded in his favour.
This rampage shows that political violence has not been as one-sided as some opposition supporters and apologists in academia would make it out to be. It has been proved that violence is as embedded and as pervasive in the MDC-T as in Zanu-PF and that party might as well boast that it matches Zanu-PF in having "degrees in violence", as former President Robert Mugabe bragged when he was at the top of his game.
To those with open eyes and open ears, this is nothing new. On August 10, 2017 – following the initial mob attack on Khupe again in Bulawayo, this paper, NewsDay, reported: ". . . an internal MDC-T memo written in 2011 by the then secretary for welfare, Kerry Kay, reveals that intra-party violence has been part and parcel of the opposition party since its formation in 1999".
Before the latest attack, the MDC Alliance spokesperson, Welshman Ncube, had said this following the violence targeting Khupe at – of all places and occasions – Tsvangirai's burial last month: "Violence and threats of violence should have no place in our political discourse. . The MDC encourages the acting president of the MDC-T (Chamisa) to continuously show zero tolerance to violence and to consistently speak against it."
Ncube basically said the buck stops with Chamisa; that Chamisa cannot pass the buck to someone else; that responsibility for violence cannot and should not be transferred to anyone else – Zanu-PF included – in the same way that Kay, in her report to the MDC-T standing committee seven years ago, bluntly and unequivocally laid the problem firmly on Tsvangirai's doorstep.
Kay wrote: "With respect, it is evident from various reports on intra-party violence since 2000 that the modus operandi has been the same throughout: The youth involved were expelled, but the insigators of the violence have not been dealt with and, therefore, the cycle continues. It is evident from the statement made by one of the youth perpetrators in the 2010 HH (Harvest House) violence that the instigators came from the president's (Tsvangirai's) office."
Well, the response this time around has, under the circumstances, been muted and mild. Condemnation has not been strong enough – that is why repeats have become more frequent and more vicious since 2011. Because of that, violence has mestacised in the MDC-T – like cancer that has spread to all parts of the body.
Kay tellingly concluded: "This is not the first time (to put the MDC-T violence) on record." That was in 2011. Seven years later and still counting, it has to be placed on record again that nothing has changed and, in fact, things have got much worse.
Is there any wonder that only a day or two before the attack on Khupe, Chamisa had to transfer his Press conference to the Media Centre after journalists were threatened with violence at the MDC headquarters, the intended venue? It's a crying shame.
And is Chamisa himself actually that democratic? Would someone who holds democratic values proclaim that voting must be made compulsory? Would a democrat say carrying out with "small houses" (Zimbabwean slang for mistresses) should be criminalised like in some fundamentalist Arab states, where female adulterers are stoned to death in this day and age? And Chamisa's invocation of God being on his side over what amount to partisan political party issues is dangerous in itself – the same justification used by Islamic fundamentalists.
It is now up to voters themselves to rescue the situation with the general elections looming. They could exercise what is called tactical voting – variously referred to as strategic voting, or sophisticated voting or insincere voting or, to localise it, bhora musango.
Tactical voting occurs in elections with two or more candidates when a voter supports another candidate more strongly than their sincere preference in order to prevent an undesirable outcome such as making one party too powerful.
For instance, one can vote for the Zanu-PF presidential candidate, but at parliamentary and local authority level go for MDC-T candidates and vice-versa because the nation cannot afford to swing from one extreme to another.
This is the most effective way of keeping either party – Zanu-PF and MDC-T –in check because it has been proved that they are no different in terms of excesses, including corruption and violence. They need to be kept on a tight rein – otherwise they will behave like the runaway horse we have had for the past 38 years. It's up to us voters to manage the change, not swallow it – and we have the power to do that.
What's the point of replacing like for like?
lConway Nkumbuzo Tutani is a Harare-based columnist. Email: nkumbuzo@gmail.com
Source - newsday
All articles and letters published on Bulawayo24 have been independently written by members of Bulawayo24's community. The views of users published on Bulawayo24 are therefore their own and do not necessarily represent the views of Bulawayo24. Bulawayo24 editors also reserve the right to edit or delete any and all comments received.