Opinion / Columnist
A leader has been born in Chiredzi West Constituency
27 Jun 2018 at 16:53hrs |
Views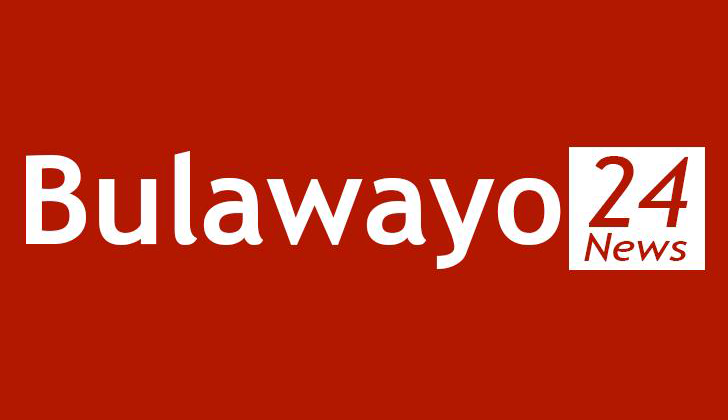 Located in the Lowveld, Chiredzi West constituency is a product of vast sugarcane plantation owned by Tongaat multinational company which employs more than twenty five thousand employees."Chiredzi West Constituency has also a vibrant informal sector which needs responsible leadership to steer it up such that it flourishes without hiccups"Chiredzi West aspiring Member of Parliament John Manganye said.
Pre-election time is an exciting time.A time when seemingly dormant volcanoes morph into active volcanoes. A moment when the electorate should engage in some soul searching and elect leaders of integrity noted Mr John Manganye, a scholar and businessman who has been on political and academic sojourn in the United Kingdom few years ago. He is one of the big brains behind MDC UK and Ireland North District branch, he rose through the ranks to become treasure of MDC UK branch. Some say a prophet is not a prophet in his home town but on the contrary a prophet can be acknowledged to be a prophet even in his hometown. A defiance of conventional wisdom indeed.
Who is Mr John Manganye and why is he contesting as an Independent candidate in Chiredzi West Constituency inspite of the fact that he is an MDC-T official who in fact has played a pivotal role in reinvigoration of party structures in the UK and is even instrumental in resources mobilisation for the MDC-T party? Some might want to know.
Born and bred in Chiredzi West Constituency, MrJohn Manganye did his Ordinary level at Zunga Secondary School and Advanced level at Mashoko Mission. He proceeded to the University of Zimbabwe where he studied Economics, it is where the leader in him manifested himself.In his hey days at the University of Zimbabwe Mr John Manganye was actively involved in student politics of the day and that's when he hob-nobbed with fellow student activists like Tendai Biti, Arthur Mutambara and Munyaradzi Gwisai.Manganye was the Chairperson of the Zimbabwe University Economic Society.
It is during those days when the political atmosphere was so volatile owing to strained relations between the students and the government.Strikes and demonstrations were the order of the day as the students lambasted the one party state machinations of the then led Robert Mugabe led government. It is in those days when the students decried the governments lip service to uprooting corruption, if the infamous Willowgate scandal is to go by.Among the students who defied the government and held the leaders of the day to account was Mr John Manganye.
Mr John Manganye proceeded to work for the Ministry of Education,Ministry of Labour, Higher and Tertiary Education from 1991 to 1996 before getting a Scholarship to study at the prestigious Makerere University courtesy of Department for International Development (Dfid) a British department.He pursued his Masters in Population Statistics at Makerere University.It is at Mekerere University where best of breeds are churned out.Mr John Manganye proceeded to study for a PhD at the University of London but the diplomatic stand-off between Harare and London resulted in Zimbabwe pulling out of the Commonwealth and subsequently withdrawal of the Zimbabwean students after the infamous and uncouth "Keep your England and I will keep my Zimbabwe" statement by Robert Mugabe.
Against this background Mr Manganye came to a realisation that a nation can not thrive in isolation, a nation has to be part and parcel of the modern day global village such that symbiotic and not lopsided benefits can be realised.Mr John Manganye also holds an Executive MBA from Leeds University. He is currently the Director of Team Personnel Solutions limited. His technocratic flare can be put to good use such that Chiredzi town doesn't degenerate into a ghost town.
On the political side Mr Jonh Manganye had a desire from time immemorial to represent the Chiredzi West electorate.He experienced difficulties in submitting his papers to contest in MDC-T primary elections for the upcoming 30 July General Elections. Daggers and spanners were put on his way deliberately by people who want to privitise the people's struggle, people who felt threatened by him instead of working with him to wrestle the Chiredzi West Constituency from the jaws of Zanu pf.
Manganye is contesting as an Independent candidate in Chiredzi West although he is a bona fide MDC Alliance official who has been in the United Kingdom for resources mobilisation of the party as Treasurer. Manganye just like other parliamentary aspirants in MDC Alliance was supposed to contest on the party primaries only to find his name missing on the day of primary election which was later nullified by the party national leadership although MDC-T Provincial Chairperson had his own views. To salvage the seat back to MDC, Manganye threw his hat in the ring.
"President Chamisa stated categorically that the primary election was a shame and a mockery of a democratic process.He confirmed that a rerun was in the offing but on the contrary the rerun did not take place prompting me to contest as an Independent candidate.Internal democracy should strengthen the party and not weaken it, it should neither be cosmetic nor a mere window-dressing" said Mr John Manganye with regards to the primary elections held in Chiredzi which were more than a circus.
Source - Khesani Mlilo
All articles and letters published on Bulawayo24 have been independently written by members of Bulawayo24's community. The views of users published on Bulawayo24 are therefore their own and do not necessarily represent the views of Bulawayo24. Bulawayo24 editors also reserve the right to edit or delete any and all comments received.