Opinion / Columnist
The junta must give us nothing less than free and fair elections - Mujuru youths
28 Jun 2018 at 17:07hrs |
Views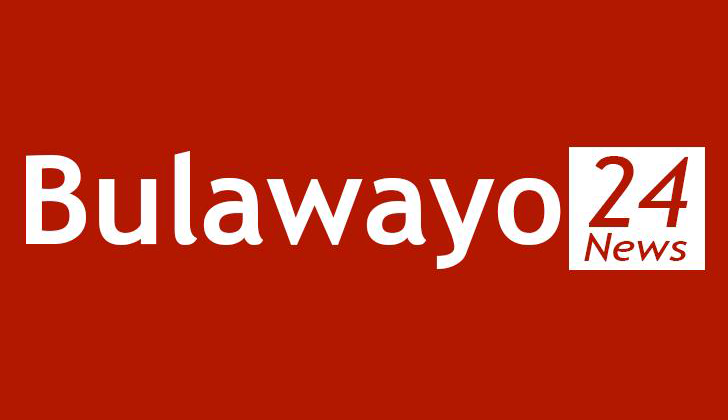 Revolutionary greetings dear comrades. Recently i wrote an article exploring our political arena which is so infested with politics of violence. I further posited that 2018 elections are a repetition of 2008 elections. This observation is premissed on the present political atmosphere which is awash with violence and voters' roll irregularities. If Mnangagwa and the securocrats committed a coup to rise to power, i am convinced that they wont give up easily the same power they wrestled from Mugabe with the barrel of the gun. The same gun can be used to protect their ill-gotten power. Illegitimacy begets illegitimacy. In no way can illegitimacy give birth to legitimacy. This might sound like a falsification of 2018 elections, but it actually is the reality we are going to soon work up to.
If it is true that in 2008 Mugabe was on the verge of conceding defeat and Mnangagwa et al compelled him to stay put, then Zimbabwe is at cross roads. It is at cross roads because the same Mnangwagwa who committed Gukurahundi attrocities, forced Mugabe not concede defeat (to ilegally remain in power) and engineered a coup that catapulted him to the helm of Zimbabwean politics, will never concede defeat. He loves power and everything asociated with it to the extent that he can dare the devil. He surely has not changed and will never change any time soon. The reality is that this election is nothing but a formality to endorse and legitimise the junta.
Those who can kill for power can also kill to maintain it. Those who rose to power by the sword, will also stay in power by the same sword. One is compelled to visit the pronouncements of one of the greatest army commanders in the story if Italian unification, Garibaldi. He stressed that the tree of liberty is watered by the blood of the martrys. Does this mean that those who exploit the sword to stay in power faithfully subscribe to Garibaldi's pronouncements? Many times, those who still wholly subscribe to this assertion are former liberation fighters and their movements. I am further taken back to Bismarck, the master of Germany unification's famous pronouncement. He asserted that the problems of our times will not be resolved by parliamentary debates and resolutions, but blood and iron. He concluded that when diplomacy alone would suffice, he used the army as a modern headmaster uses a cane to bring to order learners that are wayward. What is worth noting is that this was way back before the scamble for Africa and eventually its colonosation. Thus blood and iron mantra is outdated and a misfit in our modern politics. Neither is the precipitation of the army upon law abiding citizens worth a place in modern politics. The security forces in an ideal democracy must be non-partisan instruments of maintaining law and order. Pity an ideal world is a mere dream.
Zimbabweans' biggest mistake was endorsing the junta by marching and demonstrating for the immediate resignation of Mugabe. The angry masses could have perhaps leaved the army and its handlers to finish their dirty coup. Unfortunately, the coup is now seen by the international community as an act of great national interest. Thus, we have set a wrong precedent that seems to allow unconstitutional political manoeuvres unfold unstopped nor criticised. Wont this precedent unfold further and endorse stolen election? Zimbabwe is at crossroads because of me and you, who through uncirmcised excitement legitimised the coup. This election is therefore, a mere sanitisation of the coup.
As NPP and PRC we are wholly behind our president Joice Mujuru. In case of a stolen election we wont seat down or run away to exile, but we shall throng the streets in contestation of the molested election results. We are also saying to those Zanu PF youths who engage dirty politics of terrorising villagers and opposition members, in 2018 this must STOP.
We are living in what is supposedly a democracy and we therefore expect free and fair elections. We expect the electorate to vote freely without intimidation. Whilst we know that Zanu 'ndeyeropa', we hope this time this slogan will give way to a slogan of democracy. At this age, we honestly dont expect a political outfit to pride in shedding blood. That is archiac and belongs nowhere close to mordern democracy. This slogan was actually supposed to be left in the bush as liberation soldiers honoured the ceasefire call which opened up final negotiations, giving birth to an independent Zimbabwe in 1980. We therefore, hope and pray that for the love of power, no blood shall be spilled. Let us allow political sanity reign supreme in our country. Together we can change Zimbabwe into a better country.
Victory is certain, aluta continua
Khulani David Ndlovu
NPP National Youth Chairman /PRC youth spokesperson
Source - Khulani David Ndlovu
All articles and letters published on Bulawayo24 have been independently written by members of Bulawayo24's community. The views of users published on Bulawayo24 are therefore their own and do not necessarily represent the views of Bulawayo24. Bulawayo24 editors also reserve the right to edit or delete any and all comments received.