Opinion / Columnist
Be wary of the ways of the crocodile, Cdes!
30 Sep 2018 at 20:34hrs |
Views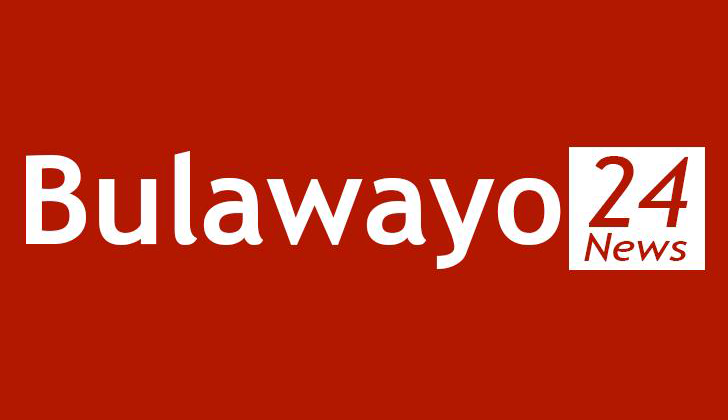 MANY of you appear to be convinced about this nonsense that I am now warming up to my tormentors. Do I look like the type of person who flip-flops on matters of principle? I will never compromise on what I hold dear to my heart.
Honestly how can I wine and dine with my tormentors after all that they did to me and my reputation as a faultless leader dedicated to his people. All these silly rumours floating around about me that I am cosying up to my enemies are simple untrue. Far from it; those are just wild wishes by some totemless individuals, who I am pretty sure are on the payroll of these tormentors.
I am far too clever to be fooled by my tormentors' chicaneries. And I hope this Wamba lad is not going to be fooled by what he has been offered. He should not forget that some of these nicknames mean what they say. For someone to acquire an aka of a ferocious predator like a crocodile, it must tell you quite a lot about that person. A croc is fearsome and has a bad reputation while most of the time it may appear docile as it lies around like dead wood. Frankly, how can something like a croc offer a goat a ride across a river; that is unheard of. People must study these animals and understand their nature. After feeding a croc opens its mouth to breathe and lets flies clean its teeth. I will not be so foolish to be like the fly because I can easily be the croc's next meal.
If this Wamba kid decides to be foolish enough to accept the poisoned chalice that will be the end of his otherwise bright political future. That will also be the end of opposition politics in the country. We must remain vigilant comrades. Asante Sana!
Kindest Regards
Your One and Only Leader
ME
. . . . AND NOW THE NOTEBOOK
Hypocrites
AS we speak, the 73rd United Nations General Assembly (UNGA) is in full swing. This is the time of the year when we are reminded about what "We the people" pledged to uphold 73 years ago. Since 1945 we have hoped to: "Save succeeding generations from the scourge of war, which twice in our lifetime has brought untold sorrow to mankind; reaffirm faith in fundamental human rights, in the dignity and worth of the human person, in the equal rights of men and women and of nations large and small; establish conditions under which justice and respect for the obligations arising from treaties and other sources of international law can be maintained; and promote social progress and better standards of life in larger freedom." But succeeding generations have known nothing except war and human rights abuses.
Observers say this year's UNGA theme: Making the United Nations relevant to all people: Global leadership and shared responsibilities for peaceful, equitable and sustainable societies, will most probably be ignored as leaders vent their frustrations, while others brag and intimidate others. We believe that this huge meeting is just a waste of global and nations' resources because it just a gathering of seasoned hypocrites. Almost every nation on this planet, except for a few, is a member of the UN. Among all these nations are many who are doing horrendous things to their own people and to other nations as well, but their leaders will be given microphones to lie to us.
We believe it is high time the UN changed its rules of engagement. Too few countries are under UN sanctions at the moment because the world body has become too lenient to its members and turns a blind eye to atrocities being perpetrated left, right and centre by its members. This is exactly why the UN Charter no longer makes sense. How can we keep fooling each other when, for example, people like Donald Trump have made a mockery of the fundamental principles of the UN? The leader of the world's most powerful nation keeps thumbing his nose at everyone. He has pulled the US out of the Human Rights Council, left the Paris Climate Accord and is hardly interested in being part of efforts to set up global rules on migration.
We definitely need to revise our modus operandi because things look completely different from the way they appeared 73 years ago. These are the times when we miss some true and no nonsense leaders who would immediately pull out of the world body.
Pity
IT IS really quite sad how our police force has been reduced to a bunch of thugs by a system that appears clueless as to how to turn around the fortunes of this country. A few days after the owners of this country had mopped up from the streets what cash they required to sponsor their UNGA sojourn (and in the process causing the exchange rate to shoot out of control), the poor police were asked to clear the streets of all money changers. So far it seems all they have managed to do is to harden the money changers and vendors (also in the mix). Why are the police allowing themselves to be turned into municipal police officers?
Dreamers
THERE are some among us who are such day dreamers that they are now sleepwalking in daylight. Some months ago we heard very pleasing news that useless State entities that have been a serious drain on our fiscus will be done away with to save Treasury any further haemorrhage. Unfortunately, a political whirlwind swept away the person who proposed that we get rid of these hopeless State enterprises. Now we have these very overzealous characters who believe that through some voodoo economics they can revive defunct State entities such as Air Zimbabwe. Even if it were for national pride, that embarrassment of an airline should be allowed to fold up in peace. The idea of merging it with this other dubious stillborn called Zimbabwe Airways will not help either. If we have been comfortable flying in and out of the country using other airlines why should we bother ourselves waking up the dead. Can we even afford to purchase new planes because AirZim no longer has reliable planes and its dubious cousin, ZimAirways, has no planes to speak of, serve for one that was flown back for repairs before it even carried one commercial passenger; nxaaaa.
Toll(mare)
WHEN the owners of this country introduced toll gates nine years ago, the operation was akin to Adolf Hitler's infamous blitzkrieg. Twenty-two toll gates were introduced with a bang. A few years later the toll fees were doubled, which effectively meant that the toll gates literally doubled to 44. Physically, the country is targeting 52 toll gates, which means there would be 104 toll gates using the old toll fees if the target of 52 is achieved. But what is quite interesting to us with these figures is that by the time those 52 toll gates are up and running the country will have entered the World Guinness Book of Records of having the highest density of toll gates. Just to clarify the issue for argument's sake, let us compare ourselves with neighbouring South Africa. The "rainbow nation" has a total land area of 1,22 million square kilometres that is networked by 535 000km of a brilliant road network. And guess what, there are only 61 toll gates for that vast country. If the road length was to the stretched into one continuous highway there would be one toll gate after every 8 700km. Now, let us compare with Zimbabwe with a land area of about 390 757 square kilometres, meaning that South Africa is about three times the size of Zimbabwe, which has 90 000km of road network (this includes all the dilapidated dust roads in the countryside) that has long been condemned as dangerous to users. With its planned 52 toll gates in place, Zimbabwe will have one after every 1 700km if its road network was one long highway. We just wonder how this high density of toll gates will affect our tourists. Imagine the number of toll gates a tourist driving from Johannesburg to Victoria Falls will have to endure. Even promoting domestic tourism will soon come to naught if one has to cough up so much money to travel across the country.
Curious
SOME interesting facts and figures about our lovely continent are doing the rounds. Therein lies our beautiful country. This data has, however, not been verified; so we shall refuse to be held accountable for any errors herein.
10 biggest economies of Africa 2018
(Rated in US$ billions )
1. Nigeria: $172
2. South Africa: $166,735
3. Egypt: $78
4. Algeria: $66
5. Libya: $65
6. Botswana: $22,675
7. Ghana: $20,458
8. Morocco: $18
9. Ivory Coast: $11
10. Madagascar: $6.766
Top 5 poorest African countries 2018
1. Zimbabwe (empty state coffers)
2. DRC
3. Somalia
4. Eritrea
5. Rwanda
Top 3 rising African economies
1. Nigeria
2. Egypt
3. Botswana
Top 5 African countries with most billionaires 2018
1. South Africa
2. Nigeria
3. Ghana
4. Egypt
5. Libya
*NB:* Zimbabwe rumoured to have the highest number of unlisted billionaires.
Top 5 African countries with highest crime rate
1. South Africa
2. Nigeria
3. DRC
4. Rwanda
5. Ethiopia
Top 5 African countries with most of its citizens living outside the country ( rated in millions )
1. Zimbabwe: 3,6
2. Nigeria: 2
3. Somalia: 1,6
4. Mozambique: 1,456
5. Malawi: 1,245
Top 5 African countries with the best literacy rate
1. Zimbabwe (European standards)
2. Nigeria
3. Ghana
4. Gambia
5. Egypt
Top 5 African countries with the most HIV cases 2018 ( In % out of 100 )
1. South Africa: 25%
2. Botswana: 17,7%
3. Ghana: 12%
4. Nigeria: 6.6%
5. Zimbabwe: 4,2%
Top 5 most corrupted countries in Africa
1. Zimbabwe
2. South Africa
3. Malawi
4. Nigeria
5. Kenya
Top 3 African countries with a potential of being the world's best economies.
(Based on the availability of natural resources)
1. Zimbabwe
2. DRC
3. South Africa
Source - fingaz
All articles and letters published on Bulawayo24 have been independently written by members of Bulawayo24's community. The views of users published on Bulawayo24 are therefore their own and do not necessarily represent the views of Bulawayo24. Bulawayo24 editors also reserve the right to edit or delete any and all comments received.