Opinion / Columnist
Does this new dispensation need time?
27 Jan 2019 at 10:39hrs |
Views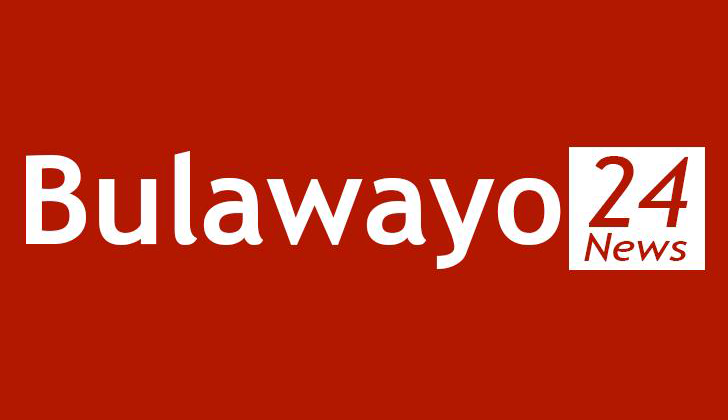 It looks like Zanu PF has failed and it's all written on the walls for everybody to see.
Our government continue _"kuzvidirira jecha_" literally meaning putting sand or throwing spanners on it's way.
We have recently seen the shutting down of the internet where the whole country was blacked out due to protests. There was communication breakdown. I would like to think that shutting down the internet or any kind of communication will stop people from protesting.
People have been organising protests before the introduction of the social media long back and the government cannot just wake up in the morning and cub activism. It's the people's constitutional right to express themselves That won't stop activism. The people no longer need such kind of bans but the government must address issues which have something to do with bread and butter . We are a relatively small country and we have to embrace the use of social media to prosper in development. We cannot continue under authoritarian rule. Let democracy take its course.
The shutting down of internet two weeks ago were a gross human rights abuse and this new dispensation must be reminded that using muscles and force on dissenting voices will not solve matters arising from the people.
The government's crack down on its people and use of excessive force on civilians is unacceptable and must be condemned with the strongest terms it deserves. This is retrogressive given the fact that our economy is in its intensive care unit and the people are suffering. Only a few can afford to put a decent meal on the table.
Nothing has been addressed on unemployment rate which has shot to unprecedented levels.
Zanu PF promises are nowhere to be found. effective in raising awareness and strategising not only in politics but in different socio- political and economic dimensions.
It is the marching and protesting that seem to have run their course. Now that the ones we are protesting or marching against are now also marching and protesting, a different approach is needed. The best option right now that keeps with our values is ignoring and stopping to support or listen to government.
The television and radio messages are full of propaganda which have been poisoning the people for a long time. One does not need a rocket scientist to understand that all the information broadcasted by our local radios and television is controlled by the government. The state is still enjoying the control of the mass media. There is very little to talk about the freedom of the media in Zimbabwe hence the people have resorted to share news on facebook, whatsapp and twitter and the local television and radio production have been ignored by the people.
Protests organised through these social media are not cyber warfare as the government wants us to believe .We can easily build our country without an expensive big central government and any kind of interference from the free flowing of information.
The moment the government starts regulating social media and flexes it's muscles on internet and protests the arrogant people will start behaving.
Abitrary arresting of members of the opposition for unspecified charges continues.
Sure how can the ZCTU call workers to stay away from work over fuel increases constitute treason or inciting public violence?. This is cheap political grandstanding where this new dispensation has failed to arrest the real challenges facing the people.
The number of people that got arrested for insulting the president and the recent shutting down of the internet tell a different story. The President who is on Facebook and Twitter is not the President who is running the country fact, what President Emmerson Mnangagwa is saying both on Twitter and Facebook are worlds apart.
Freedom of speech and association are under siege in Zimbabwe
People have lost total respect for this so called new republic. The way it is responding to the crisis and even when the nation looks up to its leadership qualities. Zimbabwe's military crackdown and gross human rights abuses have destroyed the country's uterus chances of re-engaging and re-branding.
The people were beaten , toutured and females were sexually abused , raped and it is just dying a silent death.
Zimbabwe's military crackdown and gross human rights abuses have destroyed the country's chances of re-engaging and re-branding.
Whoever is advising our President is still living in the 20th century and needs time to catch up with the modern world.
In South Africa EFF leader Julius Malema attended Winnie Madikizela Mandela's funeral at FNB Stadium in Johannesburg whilst in Zimbabwe an opposition leader Nelson Chamisa is barred to attend a Tuku memorial gathering at National Sports Stadium. A tale of two democratic countries.
Funeral gatherings are not platforms to score cheap political goals whether this was going to be done by Nelson Chamisa or whoever it's wrong. People should put their differences aside and grieve with others. Noone should be barred or owner a funeral proceeding under what circumstances.
Oliver Mtukudzi 's funeral has an international flavour of coverage like BBC , CNN , Al Jazeera SABC, ENCA. This diabolic act of barring Nelson Chamisa will be widely reported at home and abroad. The new dispensation is busy soiling itself and the damage being done will be difficult to control. This has shown how petty and immature is Mnangagwa' s government.
The decision by military state agents to bar the MDC -Alliance leader Advocate Nelson Chamisa from entering the National Sports was uncalled for totally unacceptable in a country which has just bee teething from dictatorial practises of the former President Robert Mugabe. People are now thinking that the former was better than the later.
Contacts
Facebook - Leonard Koni
Twitter - @Leokoni
Whatsapp - +27616323132
Email - konileonard606@gmail.com
Source - Leonard Koni
All articles and letters published on Bulawayo24 have been independently written by members of Bulawayo24's community. The views of users published on Bulawayo24 are therefore their own and do not necessarily represent the views of Bulawayo24. Bulawayo24 editors also reserve the right to edit or delete any and all comments received.