Opinion / Columnist
Damn you, Grim Reaper!
27 Jan 2019 at 19:01hrs |
Views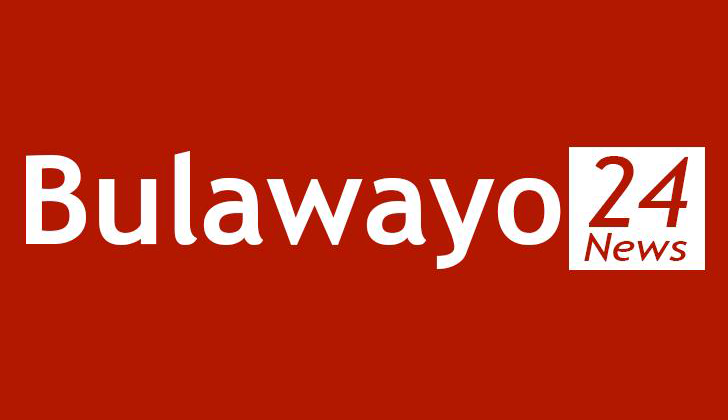 Those who grew up in the village, as Bishop Lazi did, know very well that birds and animals of prey hunt by stealth.
Eagles are particularly a menace, especially by the regularity with which they make villagers count their loses.
From lofty heights, way above the radar of blinkered humans, they surf in the wind in a tidal reconnaissance mission to detect prey. Once their sight is locked on a target(s), they systematically begin their descent, all the while making sure that they remain incognito.
And once the conditions are right, they swiftly glide in one deadly fell swoop, which leaves in its wake mournful murmurs from villagers that would have been left a bird poorer.
An obligatory cry of "swa!", "swa!" - as the grieving farmer shepherds the remaining foul to safety - is the only rite that comforts the villager in the aftermath of this grand theft.
Rarely do eagles miss their prey, but even when they do, they leave with a talonful of either shrubbery or dirt.
However, they never land to give the villagers the chance to deliver pre-emptive justice. Hawks are smaller, efficient and lethal iterations of eagles.
Unlike eagles, hawks do their reconnaissance while perched and camouflaged by thickets from whence they bolt for the kill.
But there is one general rule: the bigger the bird, the bigger the prey and the bigger the loss the hapless villager will suffer.
The Grim Reaper, just like the thief he is, has mastered the art of stealth quite well.
Last week, in one fell swoop, he robbed the Bishop in a painful way imaginable by claiming two people he holds dear - his father and also his fellow tribesman, Tuku.
What a thief!
This is precisely why the Holy Scriptures describes him as such.
Revelation 3:3 tells us to be always wary, "Remember, then, what you have received and heard. Keep it and repent. If you do not wake up, I will come like a thief, and you will not know the hour when I will come upon you."
Revelation 16:15 adds: "Behold, I am coming like a thief. Blessed is the one who remains awake and clothed, so that he will not go undressed and let his shame be exposed."
There is, however, something soothing and therapeutic about African funerals. They seem to be systematically and programmatically engineered to wring out every ounce of pain and grief - from the jocular aunts and close friends of the deceased, including the tell-all and tell-it-as-it-is uncles, which all makes for sound therapy for the grieving.
And of course, there is always a willing army of freeloaders that will happily volunteer to do anything and everything they are asked provided that the beer and food keeps coming.
They don't have to be relatives or to necessarily know the deceased. No!
They are only there to help in order to subsequently help themselves to the freebies.
Bishop Lazi spent some time with these indefatigable man-machines last week. Antlike, they would volunteer to slaughter the beast for the funeral, including putting their back into preparing drumfuls of pap (sadza) for the mourners and also doing the shovel work after the burial.
They will only leave after the last morsel of sadza has been dispensed with.
Clearly, funerals bring out the best and worst in people.
They set the stage for comics, wise and foolish to shine.
And then there is Nelson Chamisa and Thomas Mapfumo.
One cannot make out what really goes on in the duo's minds, especially the former.
Where maturity is expected and demanded, he shows immaturity.
Where decorum would expect a mild, soothing and conciliatory tongue, he comes with a forked one.
Take his statement at Oliver Mtukudzi's funeral wake for example.
"Ndinopa ruremekedzo kuvakuru vehurumende varipano vakagadzwa, kunyangwe tisina kuvagadza, vanenge vagadzwa naMwari nekuti ndizvo zvinotaura shoko. Tauya pano kuzochema pamwe."
(I would like to recognise Government officials who are here. Even though we didn't choose them, they were chosen by God because this is what the Bible says. We are here to pay our condolences together)
Kikiki. What sayest thou? Can you say that again? Ngibawa ubuyelele lokho. Kikikiki.
Confusion writ large.
Enter Thomas Mapfumo. Argh! Nyika ine vanhu vayo (This world is indeed filled with colourful characters).
The man is always as boastful, gratingly abrasive and controversial as ever.
This past week, true to his nature, he effervescently told ZBC TV that only him and the late Tuku were, and are, the only recognised international artistes.
Fair and fine.
But why did he have to drag ExtraBasso (Alick Macheso) into his argument. Kikikiki.
"Akatenge atori hero nakudhara. Ehe, vasati vamutumidza kuti hero isu taizviziva kuti ihero nekuti akachengetedza tsika nemagariro zvemuno. Tikaenda kuma overseas uku kwatinobva uko, vanhu vanozivikanwa ndini na Oliver. . . vamwe ava vana (Alick) Macheso vanongogumira kumaraini."
(Mtukudzi was always a hero. Before he was declared one, we already knew because he kept and showcased our culture and heritage. If we go overseas, where I come from, its only me and Oliver (Mtukudzi) who are internationally recognised. Others such as (Alick)Macheso's reach are some local suburbs.)
What nerve! Pamuromo chete!
As Bishop Lazi writes this, sungura fanatics are up in arms.
Take heed, as the Bishop said before, funerals really bring out the best and the worst in people, and the Bible has a lot to say about this.
"For a good tree does not bear bad fruit, nor does a bad tree bear good fruit. For men do not gather figs from thorns, nor do they gather grapes from the bush.
"A good man out of the good treasure of his heart brings forth good; and an evil man out of his evil treasure of his heart brings forth evil. For out of the abundance of the heart the mouth speaks," Luke 6:43-45.
Well, we can't say Mtukudzi's funeral did not deliver and give us an African funeral. It did.
Yes, the jesters, attention seekers and freeloaders were there in abundance.
They helped and still help, in their own way, to provide the smokescreen that is needed for Tuku to gracefully leave this worldly stage for the celestial realm.
Like the work of the saints, liberation fighters and poets, Mtukudzi's works have outlived him; they will probably outlive posterity.
No matter how much we comfort or are comforted, it is always difficult to come to terms with the Grim Reapers' handiwork.
In Tuku's own words - off his song Seiko Mwari that was released in 2000 - we are left asking: "Maria akachema, zviya Jesu aroverwa, zvikanzi zvauya sei, Mwari unditaurire, saka ndati Seiko? Seiko? Seiko? Seiko, Seiko, Seikoooo. . . ha-ha-ha."
But Bishop has one last word: Please, let us give this talented son of the soil the farewell he rightfully deserves, and this also means being extra-careful about who is delegated to collect Tuku's funeral contributions.
I hope that plum miscreant doesn't volunteer for the task again.
We don't want another embarrassing furore.
Bishop out!
Source - zimpapers
All articles and letters published on Bulawayo24 have been independently written by members of Bulawayo24's community. The views of users published on Bulawayo24 are therefore their own and do not necessarily represent the views of Bulawayo24. Bulawayo24 editors also reserve the right to edit or delete any and all comments received.