Opinion / Columnist
Mnangagwa has listened, an inclusive PAC is born
31 Jan 2019 at 23:11hrs |
Views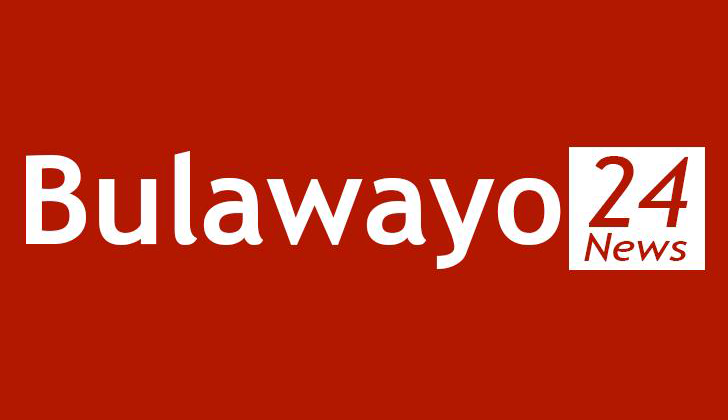 PRESIDENT Emmerson Mnangagwa's establishment of an Advisory Council shows that he is not only a listening leader but is prepared to include all Zimbabweans in extricating the country from its economic challenges and placing it on the right trajectory towards a middle income economy by 2030.
The problems confronting Zimbabwe require an inclusive approach due to their multi-faceted disposition and it is time the country closed ranks and worked towards a common vision which envisages a prosperous nation with a high standard of living, jobs for the unemployed, a sound infrastructure and an economy which is the envy of Africa and the world.
Zimbabwe has the natural resources which can be harnessed to spur economic growth but is being hamstrung by a plethora of challenges chief among which is a negative perception among international investors, sanctions and a polarised society that works at cross purposes.
Since he assumed power following Operation Restore Legacy in November 2017 and after his victory in the July 2018 harmonised elections, President Mnangagwa has emphasised the need to put the economy ahead of everything else after a realisation that Zimbabwe can ill-afford to remain in political contestation mode forever as that would be retrogressive.
A country emerging from years of economic haemorrhaging cannot afford to waste precious time dwelling on sideshows and political grandstanding but should focus on rebuilding the country.
This is why the President has embarked on an aggressive re-engagement drive with the international community to rebrand the country and attract much-needed Foreign Direct Investment. His efforts are beginning to bear fruit with investors trooping to Zimbabwe to scout for opportunities.
Despite spirited attempts by the opposition MDC and its surrogates in civil society to throw spanners into the works through instigating violent protests, President Mnangagwa has remained resolute in his quest to get this country working again.
Maybe it is time MDC president Mr Nelson Chamisa and his cohorts realised the futility of seeking power through underhand means and worked with the President in building a peaceful and prosperous Zimbabwe.
This they can do by carrying out their duties as a responsible main opposition party in Parliament by calling out Government in its shortcomings on policy issues and contributing to meaningful national debate.
An important role awaits Mr Chamisa (that of Leader of the Opposition in Parliament) should he be amenable to it and we feel he should seriously consider taking it for the good of the nation.
Zimbabwe needs to move forward as a united nation so that the important task of rebuilding the economy is carried out without hindrances.
By appointing a 26-member Presidential Advisory Council to advise and assist him in formulating key economic policies and strategies that advance Vision 2030, President Mnangagwa has laid down a marker for all Zimbabweans including the MDC that he is dead serious about uniting this country and ensuring that everyone is focused on sustainable economic development.
The PAC, which comprises experts and leaders drawn from sectors such as business, health and social protection, agriculture, governance and human rights, faith-based organisations, tourism, education, minorities, ICT, civil society, communication and media management, will act as the President's "sounding board" on key economic reforms, issues and initiatives.
Its mandate is to come up with well-canvassed ideas, proposals and strategies to realise Vision 2030. Among its terms of reference, the PAC is, from time to time, expected to help with a comprehensive situational analysis on the state of the economy and investment climate in the country. It is supposed to proffer ideas and suggestions on key reforms and measures needed to improve the investment and business climate in the country for economic recovery and growth. It must also contribute towards policies and measures, short, medium and long term, for the growth of the economy.
The PAC is mandated to suggest best strategies for leveraging them to best national advantage; to advise and develop strategies for making Zimbabwe a modern, industrialised and food-secure, higher middle income by 2030; to input into policies and strategies for inclusive and balanced growth in line with the policy on decentralisation and devolution and to advise on the integration of science, technology, research and innovation in the economy.
We welcome the PAC as it is made up of men and women of integrity, impeccable academic and professional standing and wealth of experience and we have no doubt that they will execute their mandate to the best of their abilities and assist the President to formulate strategies that will take Zimbabwe forward.
Their combined expertise bodes well for Vision 2030 and will augment the valiant efforts of Cabinet which has been working hard to drive the President's agenda.
The beauty of the PAC is that it is not hamstrung by political shackles and will proffer candid and honest ideas to the President on the best way forward for the country. We note that the bulk of its members are business and economic experts, buttressing the President's message of putting the economy first.
Source - chronicle
All articles and letters published on Bulawayo24 have been independently written by members of Bulawayo24's community. The views of users published on Bulawayo24 are therefore their own and do not necessarily represent the views of Bulawayo24. Bulawayo24 editors also reserve the right to edit or delete any and all comments received.