Opinion / Columnist
Matabeleland - Whose Land is it anyway
10 Jun 2012 at 17:36hrs |
Views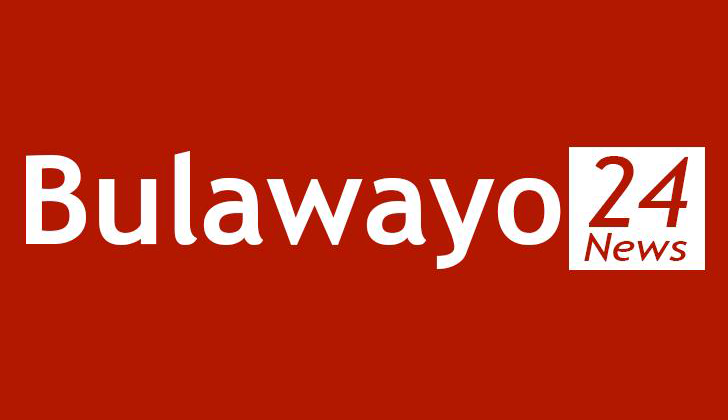 Ladies and gentlemen, Bakalanga, BaNambya, BaSotho, BaTonga, Vhavenda, nina bakwaXhosa nani maNdebele, I am back again. This week I want to address the issue of our land, the so-called Matabeleland, and Midlands.
Ladies and gentlemen, last week I penned here an article in which I opined that the way I see it, the ZRP is more of a force of occupation in our land than a police service. I pointed out that the ZRP reminds me of the 5th Brigade ladies and gentlemen. Men and women who are supposed to be respecting us in our land from Venda via Bukalanga to Tonga ladies and gentlemen, insist on speaking to us in Shona whether we understand the language or not, whether we like it or not.
Ladies and gentlemen, some call me a Kalanga supremacist or tribalist obsessed with issues of ethnicity. To that accusation ladies and gentlemen I respond that ethnicity is a matter of identity. Ladies and gentlemen language is part of our identity. It is a God-given right, a natural heritage and a necessity for human development ladies and gentlemen. I don't need any scholarly research to state this point ladies and gentlemen, these are facts well-known.
It is therefore unacceptable that our Shona brothers and sisters come to OUR LAND and disrespect our languages ladies and gentlemen. That is disrespecting our identity. I emphasize OUR LAND because ladies and gentlemen, there is in this country a false conception that say Zimbabgwe is "Shona land". Ladies and gentlemen, Zimbabgwe is not "Shona land". The Shona have no more better claim to this country than anybody else ladies and gentlemen. If any ethnic group could have that claim, it would be the Bakalanga, BaNambya, Vhavenda, BaTonga, and above all the San community ladies and gentlemen. A correct reading of history shows that if any group could be called indigenous to this country, it is these people groups I have listed above, plus some Karanga, who are themselves an offshoot of the Kalanga.
Ladies and gentlemen, it is a false assertion that the Shona (mainly Zezuru) are the original inhabitants of this land. They are no more indigenous to this country than the Ndebele. The Zezuru and many of their compatriots now called Manyika and Korekore only arrived in this country 300 years ago, only just above 100 years before the Ndebele. Having settled in this country ladies and gentlemen, the Shona have never at any point in history settled in Matabeleland. This has always been land of the San, Bakalanga, Vhavenda, BaNambya, BaTonga, and lately the Ndebele and Sotho ladies and gentlemen.
Why would I take all the trouble giving this history, one many ask. Ladies and gentlemen, the problem of the marginalization of Matabaleland (eish, I really don't like this name, for this is not land only of the Ndebele only as much as it is not land of the Shona) has a lot to do with a biased reading of history. That reading claims that 'Matabeleland' was once 'Shona land' which was taken by the Ndebele in the 19th century. Ladies and gentlemen, there is nothing of that sort. This land was never Shona land. It has always been Kalanga, Venda, Nambya, Tonga, and above all, San land.
Now, that said, let me point out one of the reasons for the marginalization of Matabeleland. The thinking of Shona political elites (and many Shona people judging by what one hears in daily conversation and sees on hundreds of comments on the internet) is that we deserve to be marginalized because we are "settlers" in Shona land. Ladies and gentlemen that's a lie created in the devil's very own office. In any case the majority of Matabeleland citizens - Bakalanga, Vhavenda, BaNambya, BaTonga and the San were worse victims of Ndebele violence of the 19th century ladies and gentlemen. It is therefore nonsense to accuse us of being "settlers" in 'Shona land'. This is our land ladies and gentlemen, and this land we need to fight for and defend.
Day in day out we see Shona people deployed in our land to come and work here ladies and gentlemen, denying us of job opportunities. Ladies and gentlemen it is time we went beyond words to action. It is unacceptable for the Shona who are deployed in this our land to be found owning land in our towns, villages and farming areas. Ladies and gentlemen they have their own land. Why should they have 'double portions' of land in their regions and in ours, especially when our people are told to go back to their homeland when they apply for land in Mashonaland?
Ladies and gentlemen, it is time to organize ourselves in our towns and villages and demand that our councils give land to our people. This is our God-given heritage bestowed upon us by our ancestors. Ladies and gentlemen if it was wrong for whites to take Shona land what is right about Shona people taking our land? Ladies and gentlemen, if there is anything we can bestow on posterity, it's land to build homes, farm and establish business enterprises.
It is my proposal ladies and gentlemen that we strengthen our residents associations, community organizations and any other structures that we have to represent our interests. Where such structures don't exist its time to create such. We need to defend our land ladies and gentlemen. This is not Shona land. Yes, we will be accused of tribalism, but ladies and gentlemen, the land is ours!
Coming to the political front, ladies and gentlemen, I want to offer an opinion. I fully respect your freedom of choice. Therefore all I can offer is a personal opinion on this matter. In defense of our land ladies and gentlemen, I propose that come next election, let us banish both Zanu-PF and MDC-T from our land, for it is apparent that coming to our land they have the same attitude. Ladies and gentlemen let us rally behind our own. Let us rally behind Professor Welshman Ncube and MDC and DD and Zapu. Devolution or no Devolution ladies and gentlemen let us rally behind our own. Yes, we will be called all sorts of names - tribalists, regionalists, etc, but ladies and gentlemen, if that will help us defend our interests, then let them shout till the cows come home. Voting our own ladies and gentlemen will give us control over our region and land.
I know some will say this may prolong Zanu-PF rule as it might split the vote to the favor of Mugabe and his party. Let us read the times ladies and gentlemen, Zanu and Mugabe's sell-by date is over. If ever there will be a split in the vote let us expect a run-off vote between Tswangilayi and Professor Ncube. I won't predict the result of that one, but Mugabe and Zanu will be out of the way.
Ladies and gentleman you may ask me how voting MDC and Zapu will solve our problems. I will respond by saying in Professor Ncube ladies and gentlemen we have a leader who hears our voice, whereas in Tswangilayi we have 'little Mugabe' who runs the breath and length of our land addressing rallies in Shona when he has the option of using English, ignoring our voice on issues that matter to us. Voting Tswangilayi and MDC-T ladies and gentlemen would be taking ourselves 30 years back, and that may mean spending the next 30 years fighting the marginalization of our region.
It will be a terrible mistake for us to vote Tswangilayi and his MDC-T come next election ladies and gentlemen. After a combined 12 years at the helm of the MDC and lately MDC-T ladies and gentlemen, it is apparent Tswangilayi has no interest in our issues. Yet on the other hand, in Professor Ncube we not only have a leader who genuinely hears our voice, but a true democrat who respects the rule of law and the people's wishes. His and MDC's stance on Devolution of Power is a good example ladies and gentlemen. In Tswangilayi we have a pseudo-democrat who violates his party's constitution, disregards party decisions and endorses violence as was demonstrated in the 2005 fiasco at Harvest House. With Professor Ncube at the helm, we have a promising future. Having him and MDC in power, nationally or in our region, will give us a strong voice. It will ensure that we have a platform to air our views. Not only so, blood is thicker than water ladies and gentlemen. No matter how much we are accused of tribalism, its time to stand with our own. The Shona have over the last 50 years perfected this practice ladies and gentlemen, so calling us tribalists will be a classic case of the kettle calling the pot black. What matters now is that we recover lost ground.
Having Professor Ncube and MDC at the helm and/or in control of all the parliamentary seats in Matabeleland and Midlands ladies and gentlemen will ensure that we can place our demands on the government with one united voice. We lost that opportunity through the destruction of Zapu during the Gukurahundi Genocide, now is the time to regain it. This will even enable us to demand Devolution of Economic and Political Power to our region whether enshrined in the Constitution or not. With parties led by our own it will not be possible for some Chombo-look-alike to come here and interfere in our politics. We will insist on our representatives being our voice and doing what we want through them. At that stage, any attempts at marginalizing us will be even exposed more ladies and gentlemen.
Let me close by saying this is OUR LAND. Let us peacefully fight for it and defend it for posterity. We will never have any other land anywhere. To our Councillors and District Administrators I say it is time to start listening to us and ensure that housing and farming land goes to our people. This is our Land. It is unacceptable that we run short of land here when Shona people have the land both here and in their regions. That's double dipping so to speak, and it is wrong and evil. Now is the time to respect the right of the San, Kalanga, Venda, Nambya, Tonga, Sotho, Xhosa and Ndebele to his land. Forward ever, backwards never!
Ndaboka. Ro livhuwa. Ke a leboga. Ndiyabulela bethuna.
Ndili imi n'Kalanga unozwida nkololo wakaMakulukusa. Whumbe, n'Lilima, Tjibelu, imi ndinohala babuya nditanha ntii ne tiko ndaka kwakwatila ne zebe. Ndingula ne nkaka nditi vula inanyumbgwila.
---------------------
Ndzimu-unami Emmanuel is the Author of The Rebirth of Bukalanga: A Manifesto for the Liberation of a Great People with a Proud History. He can be contacted at ndzimuunami@gmail.com; www.ndzimuunami.blogspot.com.
Source - Ndzimu-unami Emmanuel
All articles and letters published on Bulawayo24 have been independently written by members of Bulawayo24's community. The views of users published on Bulawayo24 are therefore their own and do not necessarily represent the views of Bulawayo24. Bulawayo24 editors also reserve the right to edit or delete any and all comments received.