Opinion / Columnist
Talking Nkayi Development: Walking on thorny and uneven ground with corruption!
31 Jul 2019 at 20:21hrs |
Views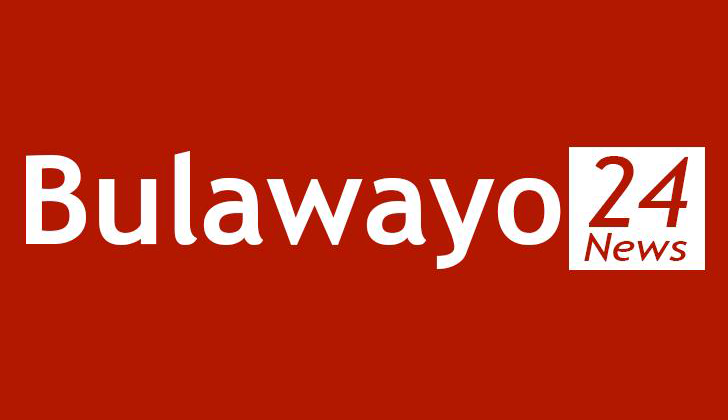 The scourge of corruption currently bedeveling the country is a decomposing and dilapidating wound on development. It is a cause for concern for all progressive Nkayians, Matabelelanders and the generality of Zimbabweans. For uncountable years, we have helplessly found ourselves incessantly walking on callously thorny, pricking and uneven ground with corruption. Sadly and annoyingly, corruption is not only burdensome, but is also a malicious canker of immeasurable damage to development. The obtrusively conspicuous social suffering that is holding Zimbabwe captive to poverty and deprivation, is largely due to corruption. Unfortunately, in as much as high ranking officials are to blame, ordinary citizens and community members are not to be spared either, as they seem to embrace and kiss corruption whether consciously or subconsciously. Unfettered corruption has been allowed more than enough space on the skewed, slippery dance floor that favours the rich and in authority at the expense of the underprivileged. Predictably but painfully, development planning has to pay the price as abject poverty and deprivation have become the masters of ceremony in the unstately jive during the unholy function featuring corruption. Arguably, if there is a possible saviour against corruption, then it is the ordinary Nkayians and Zimbabweans themselves who hold the golden rope.
Nkayi and corruption
Traditionally, Nkayi is not a habitat for corruption. We are famously known to be 'ompondo kayintshintshwa' who would hardly squander even their personal money, let alone somebody else's. Dignified, honourable and reverent of entrusted power, a genuine and legitimate Nkayian would not practise favouritism, nepotism or tribalism in the execution of his or official duties and/or at a personal level of social or economic interaction. Hire a Nkayian as a personnel or human resources manager of any organization and later investigate to check if all employees would be his or her kinsmen. I would bet to my last penny, they would not! Any resources entrusted to the custody of a Nkayian are safe. Did our elders not warn us, as young children, against eating the stranger's food? Swelling stomachs, diarrhoea and endless drops of inflamed urine; and finally, slow painful death! Consequently, we would refuse to cross those gorgy boundaries.
In that regard, it is sad to hear of allegations of the emergence of an un-Nkayian culture of corruption which could have nicodemously imported itself into Nkayi. The allegations include a litany of uncanny practices like selective employment for kinsmen and tribesmen, misappropriation of State or community funds, skewed tender procedures and partisan allocation of stands, among others. In its publication of the 22nd of July 2019, the Chronicle, through an article captioned, 'Nkayi Corruption probe team wraps up', confirms the existence of such negative allegations. One fondly hopes that the said allegations against the chief executive officer for Nkayi Rural District Council be found to be null and void. If authentic and justifiable, that would be a sad day for the community of Nkayi. We also hope that the investigation team has no hyena tails hidden somewhere in their multi-coloured attire. Unquestionable and reputable professionalism by the panel of "four" will save the day for all Nkayians. Any kwashiorkor of professionalism will further stab the already bleeding rural district council and is therefore uncalled for. It would be useful to ensure that no political hide-and-seek games shall be available for the investigation team as it carries out its work. May the possible hand of Lucifer melt before it touches the godly meal!
Our swing dance with corruption
Generally, Zimbabweans and Nkayians in particular, have a varied and diverse understanding of corruption. This unequivocally calls us to take a careful swing dance with the concept of corruption. Van Vuuren(2003) defines corruption as the abuse of entrusted power. Our memories are predictably awash with everyday sad narratives of corrupt activities. These narratives grace our homes, emtshoveni, in buses or even our scotch carts on the narrow dust roads of 'Nkayisburg'. This is the corruption we are dancing with on sloppy, rough ground on the thorny and piercing pathways we walk daily, barefoot. That is the untold melancholic story of our lives that easily gets tears filling the watery eyes of our elders who have to look up into the sky in typical Flehmen response reminiscent of the bovine species, in a bid to conceal their painful emotions.
Types of corruption
Essentially, corruption occurs in two major forms namely grand and petty corruption. While petty corruption encompasses everyday acts of corruption experienced by ordinary people, grand corruption, on the other hand, is elite corruption prevalent at national and international levels. Notably, both forms of corruption are cancerous and destructive to individuals and economies regardless of how big or small they are.
Some kongonya dance with grand corruption
Grand corruption is that which is committed by high ranking officials in government. Naturally, grand corruption has a telling effect on petty corruption. A baby crab normally walks like the mother crab, our elders observed. Transparency International(2016) explains grand corruption as the abuse of high level power that benefits the few at the expense of the many and causes serious and widespread harm to individuals and society. Deductive logic implies that high level power is designated to government leaders like presidents, prime ministers and others at the apex of leadership at national or international levels. Due to the power they wield, coupled with impunity, these individuals often go unpunished despite being dirty performers in the slippery and abusive dance of corruption. In that vein, States lose colossal amounts of money which could have been used for the benefit of the poor and disenfranchised members of society. A fitting example of grand corruption in Zimbabwe is the alleged "disappearance" of US$15 billion of State funds as was announced by the then president, Robert Mugabe. That is some kind of kongonya dance with corruption! It is interesting to imagine to what extent development programmes could have benefited from such a wholesome amount of money. Not to be outdone, Equatorial Guinea also leaps in! President Obiang Nguema's son stands accused of "siphoning off more than €200 million(US$225 million) of public money for personal purposes(Transparency International 2016). The young Obiang abused his father's political position for private gain, thereby mauling the development of the country in the process.
Some 'bum jive' with petty corruption
Unlike grand corruption, petty corruption includes common types of corrupt activities that include bribery, embezzlement, fraud and extortion. In the general sense, petty corruption involves small sums of money or favours and mostly benefits the holders of junior positions in the public offices(Riley 1999). In Nkayi and Zimbabwe generally, this form of corruption involves small bribes called "ukudiza". This implies that petty corruption is the everyday abuse of entrusted power by public officials in their interactions with ordinary citizens. These ordinary people are often trying to access basic goods or services in public institutions like hospitals, registry, police departments and other related agencies. Woefully, petty corruption is the pervasive abuse entrusted power which occurs directly on the ground or at grassroots level and directly affects the poor who have to pay bribes or their equivalent, for every service they need. Money, sexual favours and/or tribal linkages, among other criteria, have been diabolically used as gateways to employment or other opportunities at the expense of deserving individuals who are sidelined. Resultantly, petty corruption undermines development as opportunities are taken up by incompetent individuals who fail to perform. Those are the sad fruits of our 'bum jive' with petty corruption.
'Hold a branch of petty corruption, as we dance'
Predictably, each one of us can identify or hold a branch of petty corruption that has affected them, be it as victims or perpetrators, with the intention of prevailing over it. These branches of petty corruption are bribery, embezzlement, fraud and extortion. Bribery is the offer or acceptance of anything of value in exchange for the influence on a government or public official or employee(FindLaw). An example could be 'gifts' given to employment officials. Another form of petty corruption is embezzlement. Murray(2017) describes it as employee theft which involves the act of wrongfully appropriating funds that have been entrusted to one's care but which are owned by someone else. I hope you have witnessed a kombi conductor offer girls a "free ride" but demanding nothing but full payment from an eighty years old woman. Embezzlement, like any other form of petty corruption, can bring down even large businesses or governments.
Next in line is fraud. Cornwell(2010) says that fraud involves actions by a public servant, another person or other entity that fools others into providing a benefit that will not normally accrue to the public servant, other person or entity. In this instance, the other party involved is "fooled" and therefore, not aware of it. Sometimes officials register fictitious characters as employees, especially in government departments, resulting in certain public servants collecting the salary of the impostor individual or employee. This would devastatingly result in huge financial losses for the business or the State and maliciously injure development programmes meant to benefit everyone. Fraud can be committed with or without the collaboration of others. Conversely, extortion, which is the fourth type of petty corruption, involves " coercing a person or entity to provide a benefit to a public servant, another person or entity in exchange for acting(or failing to act) in a particular manner"(Cornwell 2010). Extortion is the crime of obtaining money or property by threat to a victim's property or loved ones, intimidation, or a false claim of a right. Those who have had experience of some political party "asking" for donations from civil servants, may explain better. Force is used as the means of extracting the unjustifiable benefit from the helpless victim. Even voting by coercion, intimidation and tribal slates is some act of corruption by the benefiting individual or organization. Like other forms of petty corruption, extortion robs citizens of their basic human rights and dignity as enshrined in the Zimbabwe constitution, and it indisputably fuels social injustice.
Conclusion
This is our sad and mournful act of walking on callously thorny and uneven ground with corruption. We are in this disastrous kongonya dance and 'bum jive' partly by consent as we choose to align with corrupt individuals or organizations. Sadly, whether directly or indirectly, corruption adversely affects development planning and further impoverishes ordinary citizens who are usually weakened, helpless, participating victims. They are not helpless because they cannot act, but because they choose not to. Instead, they provide the sun-warmed drums to fertilize the percussion. We, as Nkayians in particular and Zimbabweans generally, should shun corruption, suggest and adopt plausible solutions to it. If corruption remains uncontained in our societies, then the achievement of sustainable development goals in Nkayi and elsewhere, will sadly remain a pipe-dream.
Those who can, let them hear!
Nhlanhla Moses writes in his capacity as a Nkayian educationist, professional development planner and policy maker. He can be contacted on:
App: +27733862303
Email: nhlanhlamoses@gmail.com
Source - Nhlanhla Moses
All articles and letters published on Bulawayo24 have been independently written by members of Bulawayo24's community. The views of users published on Bulawayo24 are therefore their own and do not necessarily represent the views of Bulawayo24. Bulawayo24 editors also reserve the right to edit or delete any and all comments received.