Opinion / Columnist
Corrupt councils need cleansing
08 Nov 2020 at 07:02hrs |
Views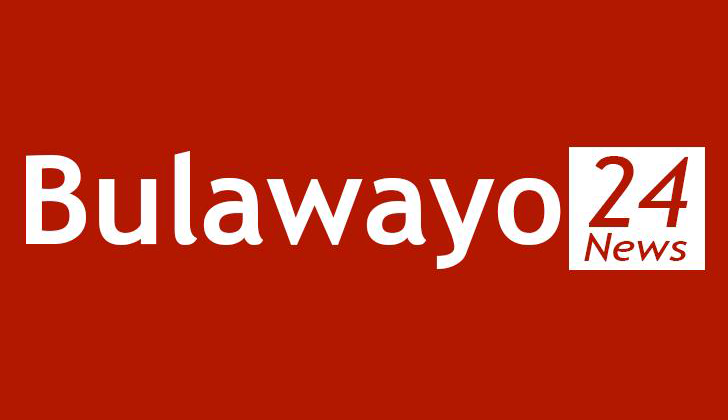 AS the umbrella organ playing the oversight role over the way Zimbabwean local councils discharge their mandate for service delivery, the Zimbabwe National Organisation of Associations of Residents Trusts (ZNOART) registers great concern over the way most local authorities have abrogated their national mandate of service delivery and now use their privileged positions to "loot" and "line their pockets" at the expense of service delivery.
As such, ZNOART seeks to draw the attention of the nation to the unfortunate transformation of the country's local authorities into havens of corruption, poor water and sewerage systems, unplanned housing and parcelling of land and, above all, a foil to the country's trajectory towards Vision 2030.
Through its network of representatives across the country's administrative local authorities, ZNOART continues to receive disturbing news about the rot that haunts many councils.
One questions how on earth the local authorities in Karoi could have allocated a stand and allowed building of a house on top of the laid down pipes. Did the whole process follow laid down procedures? Is it by coincidence that the said case involved a Karoi Council employee? In Masvingo's Mucheke suburb, for example, there are questions that beg answers regarding the in-fills in the Government quarters adjacent the Chiefs Hall and those opposite Mucheke High School.
One structure in red brick (at window level) is allegedly sitting on TelOne underground cables and water pipes, making one wonder how the allocation of this stand was done, and even that of all other in-fills.
How on earth did the local authority in Masvingo allow the building of houses in the Victoria Range of Masvingo with no prior servicing done, with all homesteads relying on "sky loo" facilities?
From other cities, like Harare, Bulawayo, Gweru and Mutare, ZNOART is inundated with calls for forensic audits to be conducted on the personal properties of former and long-serving council and municipal officials, with concerns that there are cabals which are lining their pockets through land parcelling and tender scams. How does a local authority decide to approach land use outside the provisions of the laid down procedures and blueprints?
ZNOART is equally concerned with the way most residents have accepted water woes as a norm rather than an exception. To have people getting to 25 years of age in their locality of birth with no access to running water in this modern age is a mockery of the country's independence.
In Masvingo, Bulawayo and Harare, residents have gone on for many years, yet the councils continue to charge exorbitant bills. In like terms, one is irked by the way councils rely on "estimates" for their billing system, thus prejudicing many residents. Without clean water, an urban area loses its lustre, but this has become the way of life in most suburbs of Zimbabwe.
With regards to service charges being hiked at a time most residents are reeling under the negative socio-economic effects of the Covid-19, it boggles the mind as to how the councils expect people to religiously meet these service charge obligations. To talk of penalties on those who fail to pay up bills and adding US$5 reconnection fees (as in the Masvingo City Council), alongside exorbitant parking fees (and penalty on defaulting motorists), yet most parking areas are not well marked in some cities and towns, is a thorn in the flesh for the cash-strapped residents.
Pursuant to the foregoing, ZNOART calls upon all councils of Zimbabwe to conduct their affairs with impeccable professionalism and to abide by best global best practices on good corporate governance. All councils should be open to public scrutiny regarding how they spend the money paid from the sweat of the struggling residents. All expenditure done should be scrutinised and, if not justified, residents should demand accountability from their local authorities.
In the spirit of national development, it is important that the parent Ministry of Local Government and Public Works takes measures to effect a "cleansing" process so as to sanitise the way councils discharge their mandate.
Where necessary, restitutive justice should be done through legal processes by the Zimbabwe Anti-Corruption Commission (ZACC) in all areas where reports of gross irregularities are raised.
To this end, ZNOART is in the process of conducting a robust research-based fact-finding mission that unpacks the way councils have aligned development processes to the nationally-prescribed blueprint of each local authority.
The research in question shall see ZNOART collaborating with accomplished scholars in Urban Planning and Local Governance from the country's institutions of Higher Learning, especially State Universities in each province. Findings of the projected research will be presented through a public hearing that should make the nation aware of the goings-on in the local authorities, followed by a comprehensive report for consideration by the Ministry of Local Government and the Central Government per se.
ZNOART is optimistic that once all irregularities affecting the current modus operandi in most councils are plugged, the nation will move boldly towards its coveted Middle Economy by 2030. This calls for a radical paradigm shift from the past scenario in which some council officials would personalise council property and, thus, abuse their privileged positions.
There is need for a clean-up of all under-performing councils and to move towards transparency in land allocation and tendering processes.
In like terms, all local authorities should re-invigorate water supply and garbage collection, with a radical approach needed to address the issue of "unplanned" settlements which many residents see as a health time bomb.
----------
Shepherd Shalvar Chikomba is national chairman of the Zimbabwe National Organisation of Associations of Residents Trust.
Source - sundaymail
All articles and letters published on Bulawayo24 have been independently written by members of Bulawayo24's community. The views of users published on Bulawayo24 are therefore their own and do not necessarily represent the views of Bulawayo24. Bulawayo24 editors also reserve the right to edit or delete any and all comments received.