Opinion / Columnist
'Should we have empathy for Zanu-PF?' - not whilst thug big foot on our throat, can't breathe
22 Jan 2021 at 20:38hrs |
Views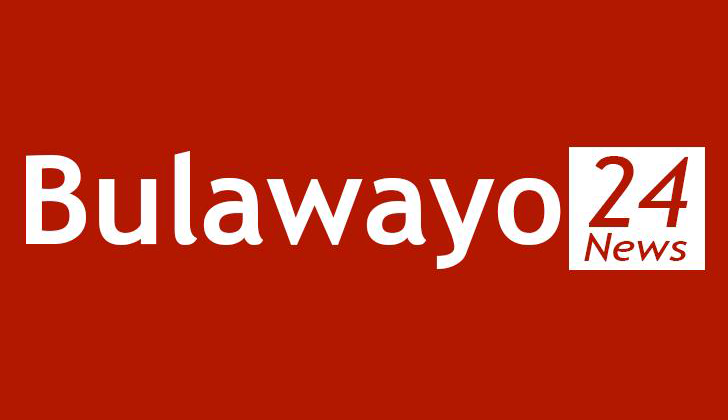 "Should we have empathy for those we hate?" asked Taruberekera Masara in Bulawayo 24 article.
"Yes we have a moral obligation to. It was a heartwarming experience to read MDC Alliance communique on the demise of the political leaders from their nemesis.
"The eulogy reminded many that there's still empathy in our so broken country. This was albeit against a backdrop of callousness, the lack of empathy, lack of sympathy, lack of emotion, the lack of humanity that was highlighted by many people on various social media platforms."
Why are you surprised at MDC A's "heartwarming" message of condolence over the death of a Zanu-PF bigwigs and the indifference of the ordinary Zimbabweans on the matter? You are surprised because you have no clue what is going on in Zimbabwe.
Ordinary Zimbabweans are aware of the country's ruling elite's indifference to povo's long sufferings and deaths. Right now the country is drowning in this corona virus pandemic which Zanu-PF has made worse by under reporting the cases and deaths to bury its blundering incompetence.
The corona virus has hit the poor very, very hard because they live in crowded homes where it is not practical to exercise social distancing and many have no access to clean running water with which to wash their hands regularly. Except for just a few cases, the ruling elite; cocooned in their five star homes, five star health care services, five star everything; have largely escaped unscathed.
It is condescending to expect the poor to cover themselves in ashes and weep buckets of tears over the death of the few ruling elite, when the poor have no tears left to shed over so many of their own who are dying like flies everyday!
The MDC leaders are not one with povo any close relation they had was cut during the 2008 to 2013 GNU. MDC leaders went into the GNU as the people's champions fighting for democratic change, as the party's name implied. They failed to implement even one democratic change because they suffered a their Soul to Damascus transformative moment.
Robert Mugabe saw to it that Morgan Tsvangirai and his MDC friends were given the ministerial limos, generous salaries and allowances, a US$ 4 million mansion for Tsvangirai; everything to make the MDC leaders feel they were fulled paid up members of Zimbabwe's ruling elite.
Of course, MDC leaders knew the democratic reforms were designed to take away the ruling elite's many privileges and, most important of all, to make them accountable to the people. MDC leaders abandoned all intentions of implementing the reforms and loose their newly acquired privileges and creature comforts.
"Mazivanhu eMDC adzidza kudya anyerere!" (MDC leaders have learned to enjoy the gravy train lifestyle offered to the ruling elite, they will never rock the boat!) boasted Zanu-PF cronies when asked why MDC leaders were not implementing any reforms.
Zanu-PF has learnt from the GNU years that the party can keep its keep its tyrannical dictatorial powers including those to rig elections as long as it gives away a few gravy train seats to entice the MDC to participate in elections to give the results legitimacy. This is the cosy relationship that has existed between Zanu-PF and MDC since the end of the GNU in 2013.
It is the ordinary people who have come out of the GNU the loser because not only has MDC leaders failed to implement any democratic reforms but no plans to do so in the future. Sadly the overwhelming majority of Zimbabweans do not realised MDC leaders sold-out big time and continue to follow them blindly like sheep to the slaughter.
"We note with sadness the passing on of Dr SB Moyo and Dr Ellen Gwaradzimba. We extend our condolences to both the Moyo and Gwaradzimba families. Our sympathies are also with Cdes Mukudzei Mudzi, Moton Malianga's families, both Cdes sacrificed everything to free our beloved country," said MDC Alliance president Nelson Chamisa.
There is no denying that the nation owes a debt of gratitude to all those who played a role in the fight for Zimbabwe's independence, especially those suffered prison term and/or fought the bush war.
But there is no deny that not everyone who risked all for independence believed in the cause, they are many who were mercenaries and they have since demanded their "a pound of flesh" reward and more, much, much more!
Even with the country now facing an existential threat with economy in total meltdown and over 50% of our people living in heart breaking abject poverty; it is totally unacceptable that Zanu-PF ruling elite should be allowed to deny the people their freedoms and rights in pursuit of their pound of flesh reward!
It is one thing for Nelson Chamisa and his MDC friends to be blind to reality Zimbabwe is being ruled and ruined by corrupt, incompetent, vote rigging and murderous thugs whose greed for power and looted wealth know no bounds. After all the MDC leaders are now Zanu-PF thugs' acolytes and are enjoying the spoils of power.
The ordinary Zimbabweans have to fight these ruling elite mercenaries, have to demand democratic reforms to gain their long lost freedoms and rights including the right to free and fair elections and even the right to life itself!
After 40 years of rigged elections, gross mismanagement, rampant corruption and ruthless oppression; no ordinary Zimbabwean in his or her right mind would still call these Zanu-PF thugs a hero much less mourn for them!
How can anyone with half a brain have empathy for those who have made one's life hell-on-earth to gratify their insatiable greed for power and wealth!
Source - zimbabwelight.blogspot.com
All articles and letters published on Bulawayo24 have been independently written by members of Bulawayo24's community. The views of users published on Bulawayo24 are therefore their own and do not necessarily represent the views of Bulawayo24. Bulawayo24 editors also reserve the right to edit or delete any and all comments received.