Opinion / Columnist
Some 'good' that can come out of Covid-19
31 Jan 2021 at 10:05hrs |
Views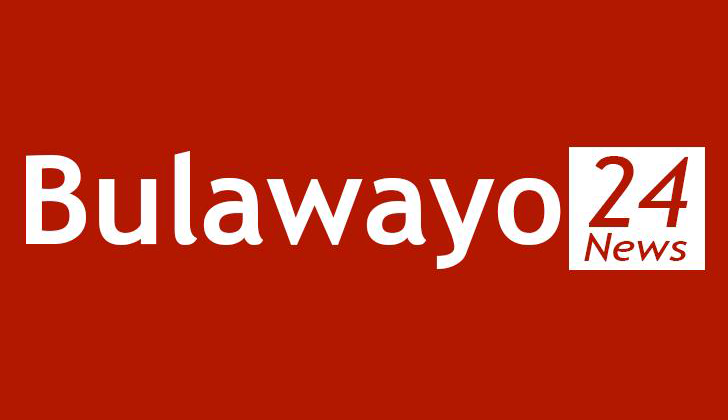 As usual, but maybe particularly now, at every funeral, as they bury loved one after loved one and in the hospital wards, as their parents sink in their own breath, people throw in a frustrated towel of anger and despair... "God, what God when I've buried all my children! Where was He when so much suffering visited my family? Where is your God now?"
I say, "Covid came and it is ravaging our lives. God is exactly where He was when His own son hung on a bloody cross and screamed 'Eloi, Eloi, lama sabachthani."
Is this not the hour of faith?
Some days are still exhausting, others just fine... The fatigue and multiple body punishments don't just go away all at once... You don't just stop umhlonyane and stuff on Day 14! Keep going. The body was hit hard. It will take a lil longer to get perfect! Like today, I am a bit down, but I'm fine.
Yet, in my overall assessment, we may just have found an unlikely, but a great time for us to bond and fall in love all over again... We didn't plan that, no. It just happened, somewhat inevitably as a consequence of our mutual quarantine. I'm aware and sorely sensitive that for sundry reasons elsewhere, locking down couples has spiked domestic violence. Locking me down with my family has revealed them to me in beautiful ways.
We learnt to be together and to enjoy each other's company, perhaps because of lack of other company. We learnt to depend and to count on each other more.
I remembered exactly why I was so mad in love with this girl those many years back! I just realised how much more beautiful and desirable she has become over the years as her hair greys with grace! What's more, "ukufutha" has rendered her skin ever more glowing! On the other side of Covid, either of us would find the slightest excuse to leave the room, or the house and drive off somewhere. So much we took for granted!
Now we can't be apart for too long without really missing each other. Then, I would quietly leave her to her soapies and retire to bed... Perhaps to see her the following morning. Now I find myself picking her up and leading her to bed or sending her a message to come warm her bed. Now we know to switch off our phones and concentrate on each other. God! We fell in love again.
Somewhere I read sometime back, that in a tsunami or pandemic that is so life-threatening, the social and physiological need to bond rises higher than the fear to die. The heightened reality of their loss of vitality causes the bodies an urgent desire to survive. In turn, the consuming fear of failure, inspires a body instinct to self-replace, increasing a physiological urgency for procreation.
The writer's rather intriguing hypothesis is that an afflicted or lifethreatened community tends to have fonder intimacy and a higher sexual libido than a safer one. He was explaining, among other things, the comparative high populations amongst the blind families and poor and afflicted communities.
I proved this theory during this pandemic generally, but immediately after our bodies emerged from the Covid hell-fire! We were last this close, three decades back at university, in our romantic 20s! The soul and body feel they lost so much love-time in the complacent years when we took each other for granted, and they kind of seek to compensate.
Now, we value each other sincerely. We miss each other more, we love each other more, we want each other like never before. For once, all the other stuff that preoccupies one's heart, is suddenly not so important. There's no big rush to cash in and stuff. I just want to know if my partner is okay. If she's happy.
It is true in the bedroom as it is in the lounge. Love protocols and not Covid-19 protocols have now voluntarily quarantined her and I together.
We have an increased intensity of sensitivity and family affection around the table. We are praying with greater empathy for one another and the children are more willing to sacrifice, to forgo their personal pleasures for the good of another.
It is true too in broader family and society. We feel like we lost important love-time squabbling, sulking or just quiet emindenini, minding our own business. The fear that you may indeed next meet your dear brother, your dear sister or auntie in a Covidcoffin reminds you to love them NOW!
Love is precious, but it has become an ever more perishable social commodity now! That's because Covid-19 has reminded us that tomorrow is not guaranteed. Life can be so short! It is wrong and wasteful to postpone love.
You feel a compelling need to appreciate folk around you and to tell all those important people around your life that, hey, there's no birthday or special reason required - Just know that I love you. I care.
There's a fresh awareness of self and a sense both of humility and expressive emotion that overwhelms you. Our very humanity has arisen in new, refreshing ways.
Our big egos and selfish agendas have been brought to a screeching halt and sincere enquiry. Their basis suddenly appears both fickle and false.
You think so kindly of the next person without apparent cause and you wish to extend yourself to them and to reassure them that whatever it is they are undergoing, they must derive some comfort in the knowledge that, you are with them. We were never created as self-assured and arrogant islands. That was never God's purpose.
"Umuntu ngumuntu ngabantu" derives more from God than it does from African philosophy. We are nothing, if we are not an extension of the next human being. We were created to glorify God by being connected one to the other and serving the common purpose and goodwill of all humanity. Our humanness is hollow when we serve self and worship our shadows.
You find yourself praying blessings for strangers you pass by that show the slightest signs of need. You pray for greater revelation of what all this really means for you as a human agent. You pray for the capacity to be more and to do more to serve others and to glorify God.
Source - the standard
All articles and letters published on Bulawayo24 have been independently written by members of Bulawayo24's community. The views of users published on Bulawayo24 are therefore their own and do not necessarily represent the views of Bulawayo24. Bulawayo24 editors also reserve the right to edit or delete any and all comments received.