Opinion / Columnist
Constitutional crisis and tsvimbo
23 May 2021 at 06:36hrs |
Views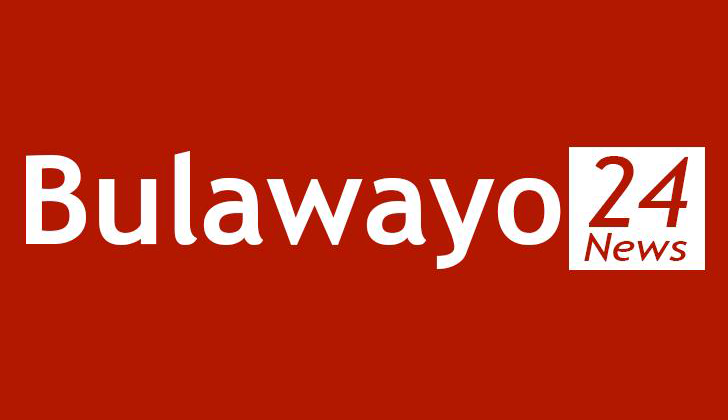 By the time you read this letter, dear Fabian (Mabaya), I will be in the land of the free and the brave, and safe from the shenanigans of my beloved Zimbabwe. I have examined the self-made crisis created by the attempted re-appointment of Chief Justice Luke Malaba, and have come to the incontrovertible conclusion that both the chief justice and President ED Mnangangwa are ill-served by their advisors.
As the matters stand, the Republic finds itself rushing into a constitutional crisis which is unnecessary and avoidable.
As you are already aware, the president rushed through Parliament a constitutional amendment allowing himself to appoint a zombie vice-president, rather than suffer a substantive elected one. But the mother of all calamities was the arrogation of the power to appoint his cronies to high judicial offices including that of chief judge (US English).
Apparently the president, surrounded by sycophants, was unaware of the bitter backlash that would emanate from the judicial fraternity. Adding insult to injury, even before the ink was dry, Mnangagwa appointed a man not held in high esteem in the judicial fraternity, one regarded as a quintessential crony and tyrant by his brother judges, but also a man whose outdrawn vendetta against Justice Erica Ndewere has blotted the shine on his legal career.
The chief advisor to the president, Justice minister Ziyambi Ziyambi, is renowned more for his ignorance than for his learning. Ziyambi is unaware of the Kissinger protocol. Kissinger laid down the now well-known protocol that the duty of the advisor is to apprise the chief magistrate of the pros and cons of every situation and the possible drawbacks of any course of action that maybe taken.
The issue, theretofore, is very simple. The president caused an amendment to the constitution in order to facilitate the appointment of his cronies to cushy positions.
Ziyambi also seems ignorant of a Roman legal protocol that forbids the enactment of a law intended to benefit an individual.
This protocol is embedded in the Zimbabwe constitution of 2013 and forbids incumbents to write laws which are intended to self-beneficiation.
When, therefore, the three judges led by Happias Zhou rejected Malaba's appointment as a convoluted extension of his terms of office, the brother went into frenzy. His reaction to the judgement and his cursing out the judges as colonial left-overs revealed that he was a reprobate ignoramus.
Ziyambi must have missed his freshman law school classes. One should always address a judge with outmost respect: "your Honour Sir, if it pleases the Court Sir, if you will allow me, Sir."
Common sense dictates that this matter originates in a constitutional dispute. His appeal to the Supreme Court, therefore, is an unforgivable sin. He should, according to our legal expert, Alex Magaisa, have gone to the Constitutional Court.
If Ziyambi has made this unforgivable mistake to appeal to the wrong court, there is only one remedy to such incompetence. He should volunteer to drink hemlock or go into exile. The president of Zimbabwe should not be served by such incompetent sluggards.
You sluggard, go and look at the ant. It gathers its victuals while the summer lasts.
Charisma
When ED Mnangagwa was elected, the opposition MDC-Alliance sought to delegitimise his rule by prolonged legal challenges and media campaigns. Though Zanu-PF believes that it can rule by force alone; without the blessings of charisma, the rulers find themselves discredited and ridiculed at every turn even when they are scoring successes.
Despite achieving the mother of all harvests in 50 years, Zanu-PF has failed to capitalise on this momentous achievement.
Since the time of the tyrant Robert Mugabe, there has been an underlying spiritual emptiness among Zanu-PF stalwarts. When I served as a director of National Monuments (1982-1984), there was an effort by Professor Gordon Chavunduka and Zinatha to arrange a thanksgiving at Great Zimbabwe in honour of Mbuya Nehanda.
Mateo Hungwe, who belongs to the Rain Bird clan, the keepers of the earth's secrets, and guardians of Rain Bird, the symbol of Zimbabwe's sovereignty, whose image adorns every government document, taunted Mugabe. "Unless and until you acknowledge in thanksgiving that the success of the war veterans is married to the spirit of Nehanda, and you receive Nehanda's blessings, you are illegitimate."
Mateo made a huge claim. He claimed to have in his keeping, a tsvimbo (ritual stick symbolising authority) which can be traced to Monomutapa. Mateo was arrested on trumped-up charges. The story is that while in custody, a certain tsvimbo was removed from his care and passed to Mugabe.
The renowned scholar, Sabelo Gathseni, has a different version. He says that in 1957, a certain keeper of the earth's secrets affiliated to Chief Mangwende had in his custody a tsvimbo which he handed over to Joshua Nkomo.
Chief Mangwende was sent to prison and removed from office; this part is not in Gatsheni's book.
Sir Harry Johnston of Nyasaland writes in his biography that though African elders were indistinguishable one from another by dress, the chief always carried a tsvimbo, as a distinguishing mark of authority. There is plenty of evidence to suggest that Zanu-PF leaders and followers are superstitious. During Cabinet shake-ups, the mighty ones among them have been seen in the company of n'angas (keepers of the earth's secrets) pleading with the spirits that they be retained.
In the past few weeks, Zanu-PF stalwarts have renewed their effort to exhume Mugabe's body and rebury it at Heroes Acre.
It is assumed that Mugabe did not reveal the whereabouts of this mysterious symbol of authority. Superstition alone is not a satisfactory explanation. My colleague, Cyril Zenda, kept a diary of the last minutes of the tyrant Mugabe. Despite the contempt with which he had treated his subordinates, including the present president, Mugabe's bitterest moment came when it was revealed that his two most trusted assistants, General C Chiwenga and ED Mnangagwa, were the leaders of the coup.
A very vindictive and unforgiving character, Mugabe would have done everything in his power to withhold his blessings from his successors. In Gatsheni's book, the passing of the tsvimbo was more symbolic and media propaganda than real. This does not denigrate the spiritual significance of the event. We are certain that man does not live by bread alone.
My dear Fabian, if the dead are capable of carrying on a vendetta even from the grave, it is Mugabe. PEACE.
----
Ken Mufuka is a Zimbabwean patriot. He writes from the US. His latest book is entitled: Life and Times of Robert Mugabe: Dream Betrayed. (Innov8 Bookshops), Zimbabwe.
Source - the standard
All articles and letters published on Bulawayo24 have been independently written by members of Bulawayo24's community. The views of users published on Bulawayo24 are therefore their own and do not necessarily represent the views of Bulawayo24. Bulawayo24 editors also reserve the right to edit or delete any and all comments received.