Opinion / Columnist
Business has learned nothing and forgot nothing
06 Jun 2021 at 08:50hrs |
Views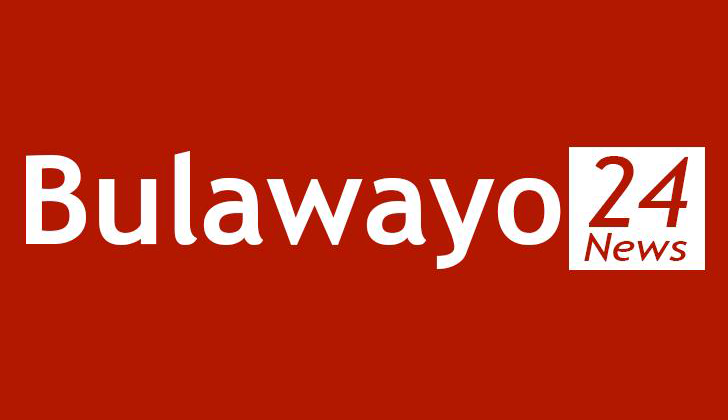 SO there was this prominent businessman-cum-pastor who was obsessed with religiously lampooning politicians as occultic during his daily sermons.
Preaching from his moral high horse, the raboni, or "spiritual leader", gained rockstar acclaim and status, especially on social media, for "speaking truth to power" - whatever that means - and he loved it.
For weak men and women, there is something pleasurably carnal about attacking men and women in authority.
It is a favourite pastime for some, as it is often mistaken to connote admirable bravery and leadership.
But it seems when this pastor was doing his Bible studies, he surely must have skipped Matthew 7:1-5, which advises: "Do not judge, or you too will be judged. For in the same way you judge others, you will be judged, and with the measure you use, it will be measured to you.
"Why do you look at the speck of sawdust in your brother's eye and pay no attention to the plank in your own eye? How can you say to your brother, 'Let me take the speck out of your eye,' when all the time there is a plank in your own eye? You hypocrite, first take the plank out of your own eye, and then you will see clearly to remove the speck from your brother's eye."
Well, it was not long before his bulging closet burst and embarrassingly scattered all his hidden skeletons and dirty linen for everyone to see.
As it turned out, instead of corralling the flock to greener pastures, his idea of being a good shepherd was to slaughter some of the sheep and feast on the lamb chops.
Mortified by his perverted sexual misdeeds, the pastor went on an ostensible four-month purgative sabbatical in January.
And last week, he decided to announce his return with a big bang.
"Back from the future. Muri sei sei?" he gleefully remarked on Twitter, adding: "Ndiribho zvangu. Ndini ndinayo."
The post was accompanied by a seemingly sexually suggestive sceptre captioned "Hatidzore(ri) tsvimbo."
What was meant to be a crude political joke linked to recent mischievous and scandalous claims that the country's leadership was looking for a sceptre - which could be used as a magic wand to better the country's economic fortunes and was purportedly buried with former president Robert Mugabe - backfired spectacularly.
No sooner had he announced his triumphant return than his scandal-riddled past caught up with him and rained on his ticker-tape parade.
There are now fresh allegations the pastor's mistress, or former mistress (who knows?), who is supposedly incensed by his alleged insistence to have her terminate her pregnancy, is now prepared to share the man of the cloth's nude pictures to embarrass him. Kikikiki.
Tjooo! God forbid! Bishop Lazi doesn't think anyone will be prepared for those explicitly "sacrilegious" images. Abomination!!! Kikikiki.
For now, the pastor has since retreated to the dark hole from whence he came.
The Bishop's intention is not to shame the fallible pastor - we have all sinned - but to drive home the inescapable truth that we do not only have to confess our sins, which the pastor was, however, only prepared to do after being cornered, but we have to be contrite and penitent as well.
This is crucially important.
Ephesians 4:22-24 says, "You were taught, with regard to your former way of life, to put off your old self, which is being corrupted by its deceitful desires; to be made new in the attitude of your minds; and to put on the new self, created to be like God in true righteousness and holiness."
Stubborn
Time and again, some greedy local businesses, just like our infamously disgraced pastor, continue to show that they are incorrigibly unrepentant.
They are prepared to sacrifice the wellbeing and welfare of their countrymen and countrywomen on the pyre of super-profits.
We all saw how the country's economy went into a tailspin during the first half of last year owing to the runaway egregious indiscipline by delinquent mobile operators who were "conspiring, with the help of the Zimbabwe Stock Exchange (ZSE), either deliberately or inadvertently, in illicit activities that were sabotaging the economy".
Apparently, the mobile money operators were working in cahoots with big merchants to funnel huge sums of money to illegal street money-changers, who would buy United States dollars on their behalf.
Agent lines, the majority of which were being used as a platform for black market trades, were allowed to continue trading illegally despite being banned.
At one time last year, one mobile operator held in excess of $8 billion that was distributed across 500 000 agent and merchant lines.
Suspicious transactions also continued unabated as they were not flagged.
The elaborate criminal enterprise also included using fungible shares on the Zimbabwe Stock Exchange (ZSE) as a conduit to externalise foreign currency.
What, however, was most disconcerting was the fact that some mobile network operators were acting as quasi-central banks by creating credit balances and effectively printing and creating money, which was pumped into the economy and disrupted the exchange rate.
The rap sheet of these serious economic crimes, which were felt most keenly by the vulnerable members of society whose livelihoods were now subject to the whims and caprices of these greedy corporate citizens, was obviously inexhaustible.
But thankfully, the new sheriff in town, fully aware of the malfeasance in the criminal underworld of the corporate sector, reacted with proportionate force on June 26 by suspending the stock exchange for a month and putting mobile service operators on the straight and narrow through various regulatory strictures.
The ferocity with which Government reacted and intervened - with almost military precision - was, as Dambudzo Marechera would have put it, like "God's fist shaking Satan's shirtfront".
The blindsiding move by Government was quite unsettling for some, but it managed to buy the country 12 months of relative stability, which has restored a modicum of normalcy.
But all this was done without the spectacle of anyone being frogmarched to jail for these heinous crimes, which shows the temperate nature of those in authority.
But Bishop Lazi would like to think that this is not water under the bridge. Not yet!
They often say karma is like a boomerang: Whatever good or bad you throw out into the universe will also be served to you.
Old habits
Indeed, old habits die hard.
Business is now back to its old ways.
It seems they have learnt nothing and forgot nothing from what happened last year.
Despite most companies accessing significant amounts of foreign currency from the auction system - which was introduced on June 23 and is one of the major reasons for the current stability in the exchange rate(s) - they continue pricing their goods and services at parallel market rates.
By the Confederation of Zimbabwe Industries' (CZI) own admission last week, there is also rampant misinvoicing and the use of "predatory rates" meant to "completely discourage the use of local currency by customers".
After being given a grace period of more than a year to self-correct, business has remained incorrigibly impenitent.
This is why Government has since promulgated Statutory Instrument (SI) 127 of 2021, which is meant to cure some of the aberrations by ensuring that companies that benefit from the foreign currency auction are obliged to use the formal rate to price their products.
It also sets and imposes penalties for wayward behaviour.
Since the introduction of the new regulations, there has predictably been an outcry from business - some of it fair, but most of it disingenuous - that the consequences of such an intervention would be dire.
What the Bishop found preposterous were unashamedly open assertions by some business leaders that some companies are not getting the much-needed forex from the auction and have therefore been buying it on the black market, thus justifying the current pricing regime.
This explanation is alarming in so many ways because not only is it inaccurate, but it normalises a practice that is ordinarily both unconscionable and unpardonable in a sovereign country that respects the rule of law.
In May alone, companies managed to access more than US$160 million from the auction, of which US$22 million was accessed by small and medium enterprises (SMEs).
But this also presupposes that the foreign currency auction is the only avenue to get foreign currency.
Aren't our banks, which have in excess of US$1 billion in their vaults, trading in the same?
And how is it even possible for companies to seamlessly move money from the formal system to the black market to buy foreign currency – which is illegal – without attracting the ire of the authorities?
Why aren't Government agencies - the Reserve Bank of Zimbabwe (RBZ)'s Financial Intelligence Unit (FIU), Zimra, security agencies, et cetera - detecting this illegal flow of money between the formal market and the black market? Or aren't they?
And even if they are not getting all their money from the auction, why are companies using parallel market rates to anchor prices, where a blended rate should be the most accurate?
And does it also mean all the business expenses (operating expenses), including the pitiably low salaries they pay their workers, are exclusively in foreign currency and pegged at the black market rate? Hmmmmm!
So many questions; so little answers.
A sound economic governance system is defined by its ability to reward compliance and ruthlessly punish errant behaviour.
In other jurisdictions such as the United States of America, you have the devil to pay for illicit financial transactions and economic crimes, because the integrity of the economic and financial system shapes the economic wellbeing of society.
Discipline becomes paramount.
Many did not take heed of what ED said during the Independence Day interview he had with ZBC and The Sunday Mail this year.
"So we had to have measures to deal with the financial services sector in order to reach where we wanted to reach, but to do so we had to fight financial sharks in the financial services sector.
"And I am happy to say up to today, perhaps we are about 40 to 50 percent in fighting those financial sharks.
"Fortunately, we are now wiser than we were at the beginning, we now know whom we are fighting and who is behind them. This helps us bring the correct instruments to deal with the financial services sector for it to serve this country and not to serve foreign interests."
Business, which has learnt nothing and forgot nothing from last year's episode, needs to take heed.
Bishop out!
Source - sundaymail
All articles and letters published on Bulawayo24 have been independently written by members of Bulawayo24's community. The views of users published on Bulawayo24 are therefore their own and do not necessarily represent the views of Bulawayo24. Bulawayo24 editors also reserve the right to edit or delete any and all comments received.