Opinion / Columnist
Reminiscing the thrills, pains of village life
09 Oct 2021 at 06:29hrs |
Views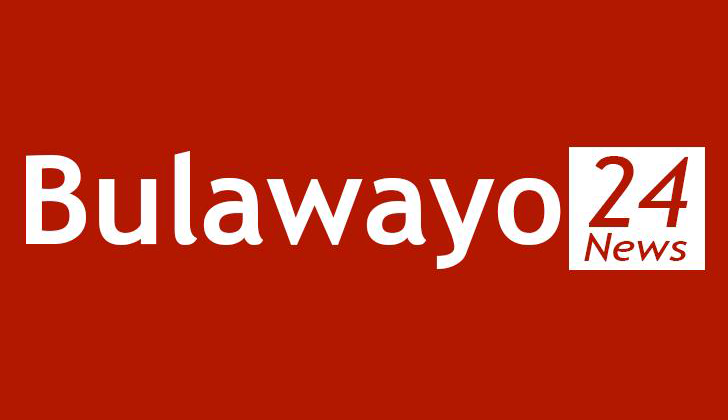 The only shop in the village was perched precariously on a rock promontory, competing with itself in stature, grandeur, glamour, ambience and trinkets.
It was a tapestry.
Pricing was not an issue, for, there was absolutely no other shop to compare with, within a spitting distance.
Ageless village autochthons — those with cotton tuft hair — said the shop had started as a mud-and-pole structure for a Jewish couple, (Majuta) who then built the current structure but later bequeathed it to Rungano, the current owner who was their worker.
A huge Coca Cola banner was the main insignia on the shop's forehead and it competed with nothing again, except the white-wash wall paint.
Inside the shop, the smell of bat droppings and rat urine, competed with the sweet fragrance of goods on the shelf.
Somehow, the smell of bat guano and rat urine overpowered everything else.
Rhodesia was in its afternoon and Zimbabwe beckoned. The sun was fast setting on Rhodesia.
All schools in the village had been closed down because of the war.
As primary school boys, we really had nothing to do but play in safe zones.
We were too young to go to war, but old enough to feel the pinch of the war. It was ceasefire time.
The owner of the shop, Mr Rungano (whose name loosely translated to history) had quite a history.
Each time you bought something from his shop, he had many questions.
He liked gossip and seemed to have all the information on our village and beyond on his finger-tips.
Takawira, who was the most talkative among us, this day wore a pant. It was a first. It was a fit none us had never achieved.
He was the first in our group to cage his dangling bits. What an arras? We had no idea how it felt. But we all expressed interest in wearing them.
In a village where poverty was extreme and Rhodesia had made it worse for black children to gain access to urban areas and access some trinkets, Takawira became an instant hero.
We later learnt that it had been bought for his elder brother but it turned out to be too small for him.
All the same, he was the only village gangster with a pant.
For minutes we encircled him as he dropped his pair of shorts to show us his pant. It was amazing. We all agreed to demand some pants from our parents. We indeed wanted to be caged.
After the pant exhibition, one of us Tapfuma had a coin, and we went into the shop.
We bought a coke. Bottled coke. It was a marvel. We gathered around it one again. Tapfuma opened it with his side teeth, his eyes bush-baby eyes, almost popping out with the satisfaction that comes with an expression; "I have done it."
The "psss" hissing sound as the bottle top spurn and got entrapped between his huge jaws, was confirmation of the drink's virginity.
The bottle seal was un-tinkered. We were all excited. Then Tapfuma took a small stone and dropped it in and all hell broke loose. The drink spilled to less than half. We tried to share the froth as it spilled, splashing our faces silly in amusement. Then we shared a sip each. That was coca cola.
Being way after midday, it was time to streak to Dande River for swimming and bird hunting.
Along the way we play bend-and-be-kicked. We called it Fongo, in local Shona path lingo. I am using path because back in the village in the proverbial land of milk, honey and dust or Guruve, there were no streets, only pathways. That aside.
Fongo was a contractual game common to our generation.
You had to check-mate a colleague with crossed-fingers to append the signature. Once the contract is signed, you would be kicked on your back if you were found bending. Soon after the contract you bended at your own peril.
Our feet were hard and always caked with dust. They were cracked too. Each one of us had known "skid-marks" from cracked feet, so much that you could be followed using those footprints.
The bend-and-be –kicked game was at times nice when executed softly but at times it came in hard kicks and if the dangling bits were found in the mix, the pain was excruciating. What without the pant? What without being caged. Kicked in the wrong mix, the dangling bits, would recede into the tummy.
Between the shop and the river was a forest of stunted bush shrubbery and huge fruit trees.
It was common to move past, picking dropped fruits, at times climbing up for them.
We also dug holes in the ground and stashed some fruits for quick ripening. We called them hovels. Each boy knew his specific hovel. Suffice to say, there were raids and counter raids on the hovels.
It is in this bush that many dangerous kicks took place.
As one forgot about the contract and concentrated on unearthing his hovel, so did the unexpected kicks come.
That bending position, head down, exposed the dangling bits. This day, there were many dangerous kicks that came. This villager had a fair share of his on kicks and executions, too.
But like this villager alluded to, the man of the moment was Takawira. The only one with the arras. He was a left footer. He was known for the hardest kicks, that almost always sent the victim to the ground.
As we foraged our hovels, we heard a loud yell and a thud.
Tapfuma was squirming in agony. Takawira had struck. His cultured left foot had found Tapfuma, unsuspecting, relaxed and at his weakest. Of course, it was contractual. No foul play. But it was the skill, the power and the execution that was extreme.
After minutes Tapfuma was up and we laughed at him. He used his hands to brash off the tree leaves, the soil and grass that stuck to his clothes. It was game on.
By sunset we found ourselves by Goromotsi. Goromotsi was a gorge on Dande River, narrow but with a deep chasm of water. Its upside was a huge cliff. It was a place for real boys to plunge from and swim. It was almost 4 metres from the plinth to the water level.
Many boys would go back home without trying. It separated boys from men, for, we really loved to be called men and not boys. It was macho. It was beastly. It was manly.
There was consensus that we avoid the high plunge this day, scale the cliff and start swimming from below. But we were to leave our clothes. There was a sudden thud, a yell and we saw Takawira's body fly down the cliff. There was a ricocheting feedback from the cliff as he fell headlong and yelled. That was indeed the last we saw him alive.
We dashed down the cliff but could not locate him. We dashed back to the village to tell the elders. A search party was dome but it was now evening and dark. His body was found floating several kilometres downstream three days later.
Source - The Herald
All articles and letters published on Bulawayo24 have been independently written by members of Bulawayo24's community. The views of users published on Bulawayo24 are therefore their own and do not necessarily represent the views of Bulawayo24. Bulawayo24 editors also reserve the right to edit or delete any and all comments received.