Opinion / Columnist
'We will protest rigged elections!' promised Chamisa - but why keep participating, it's insane
23 Feb 2022 at 19:17hrs |
Views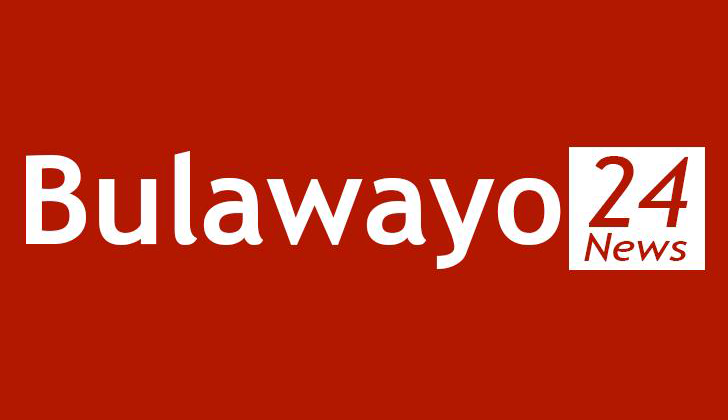 Insanity comes in all manner of degrees and disguises but have two things in common; one, it is mind bogglingly repetitive. Or as the great physicist Albert Einstein aptly put it, "insanity is doing the same thing over and over and expecting a different result!"
Two, the consequences of insanity can be dehumanising and catastrophic to those concerned! Man is a creature of reason, the insane have lost the capacity to think and reason; they have lost their humanity.
When I was a small boy, I visited my aunt whose husband worked as a nurse-aid at Ingutsheni Hospital in Bulawayo. This is hospital for the mentally challenged and the visit was an eye-opener into what it means to be insane.
I observed one patient trudging back and forth in the midday heat, watering a bed of flowers with a leaking bucket. The patient was soaked through and through from head to foot with water and mud without making much progress.
"Gumbo!" called out my uncle. "You have the problem with the leaking bucket!"
Gumbo took the bucket from his head and to examine it. He acknowledged the leak and posed for a while, thinking what to do. "I know!" he said with renewed hope and enthusiasm. "I will carry the bucket on my shoulder!" And with that set off!
We all laughed! My uncle explained that it is okay on a hot day, in the middle of winter it was no laughing matter!
Zimbabwe is stuck for 42 years and counting with a corrupt, incompetent and tyrannical Zanu PF dictatorship. Four decades of gross mismanagement and rampant corruption have left the country in economic ruins; the country's basic services such as education and health care have all but collapsed and millions are now living in abject poverty.
The root cause of Zimbabwe's economic mess is the failure to hold free, fair and credible elections. The nation is stuck with the Zanu PF dictatorship these 42 years because the regime rigs elections and the country's opposition is at sixes and sevens as what to do to stop Zanu PF rigging elections!
The people of Zimbabwe have risked life and limb to elect the now late Morgan Tsvangirai and his Movement for Democratic Change (MDC) friends to bring about the democratic changes, as the party's name implied, needed to stop Zanu PF rigging elections. After 22 years, 5 of which in the 2008 to 2013 GNU, MDC has failed to implement even one reform.
Nelson Chamisa, who took over the leadership of MDC now renamed Citizen Coalition for Change (CCC), is as irrational as any Ingutsheni Hospital patient!
"We commissioned experts to analyse the voters roll. I had been tipped off by some senior government officials that the document was being tampered with. We have infiltrators in government departments — we have infiltrated all government departments," Chamisa told his supporters on Sunday.
"We will not let ZEC get away with its manipulation. Starting with this by-election, if ZEC does not address these anomalies, it will not be well. There will be instability in the country. On the issue of voter manipulation, do not panic. We have strategies.
"The first strategy is to ensure that ZEC policies are compatible with the Constitution. If they don't heed our demands, then we will take legal remedies. But we know that the courts may not be able to deliver justice fairly. We have our own solution. We will go to the streets. We will protest against ZEC."
Chamisa was commenting on the many irregularities and illegalities Team Pachedu has uncovered in the 2022 voters' roll.
Zanu PF has many, many vote rigging tools using the voters' roll is one of the tools but not the only one. Zanu PF has already decided to deny 3 million Zimbabweans in the diaspora the vote, a very significant number considering Mnangagwa won the 2018 elections with 2.4 million votes. "As long as the sanctions imposed on the regime by the West remain," acting party spokesperson, Patrick Chimanasa, explained.
It is a very documented fact that Zanu PF has used bribes and coercion to reduce the rural voters, 50% of the electorate, into medieval serfs beholden to the overbearing Zanu PF thugs and their proxies. Rural areas remain "no go" areas to the opposition and Zanu PF will frog march their victims to vote for the party. The party has other ways to help it rig these elections such as unlimited funding from the wholesale looting, monopoly over the public media, etc., etc.
But even if one gave Chamisa and company the benefit of the doubt and assumed that stopping ZEC messing around with the voters' roll is the number one leak, game-changer leak, in the Zimbabwe elections. It should be noted that ZEC has never ever produced a verifies voters' roll, for obvious reasons, and has already disowned the roll Team Pachedu is using and fired the ZEC staff who released it.
ZEC will maintain the voters' roll Team Pachedu is using is not the official roll, it contained raw data from the field and was yet to be cleaned up. That is a reasonable argument, and no court will say otherwise.
No doubt the voters' roll that will be used on election day will not be a verified roll and every precaution will be taken to make sure Team Pachedu or anyone else does not get a copy.
Zanu PF is rigging these elections Chamisa and company know this for a fact, they are participating knowing ZEC has failed to produce something as basic as a verified voters' roll for Pete's sake. They also know that by participating in the flawed elections they are giving Zanu PF legitimacy.
Gumbo's decision to carry the bucket on his shoulder was insane because it did not address the problem of leaking. Chamisa and company not only failed to implement the reforms to stop Zanu PF rigging during the 2008 to 2013 but are participating in flawed elections to give Zanu PF legitimacy. Of course, it is insane to then try to take away the legitimacy using the courts and/or street protests especially when the strategies have already proved ineffective.
Poor, poor Zimbabwe, the country is sinking into this man-made hell-on-earth and instead of demanding reforms to ensure free, fair and credible elections the nation is being dragged deeper and deeper into the abyss trying to win rigged elections!
In this case it is not Chamisa and his friends who are soaked to the bone watering with a leaking bucket in winter; it is the ordinary Zimbabweans who are at the coal-face of the economic meltdown and the tyrannical oppression. Chamisa and company get a share of the spoils of power, the get a few gravy train seats.
Source - zimbabwelight.blogspot.com
All articles and letters published on Bulawayo24 have been independently written by members of Bulawayo24's community. The views of users published on Bulawayo24 are therefore their own and do not necessarily represent the views of Bulawayo24. Bulawayo24 editors also reserve the right to edit or delete any and all comments received.