Opinion / Columnist
The tragic price of forgetting: Pre-independent Zimbabwe questions still need answers
18 Apr 2022 at 12:46hrs |
Views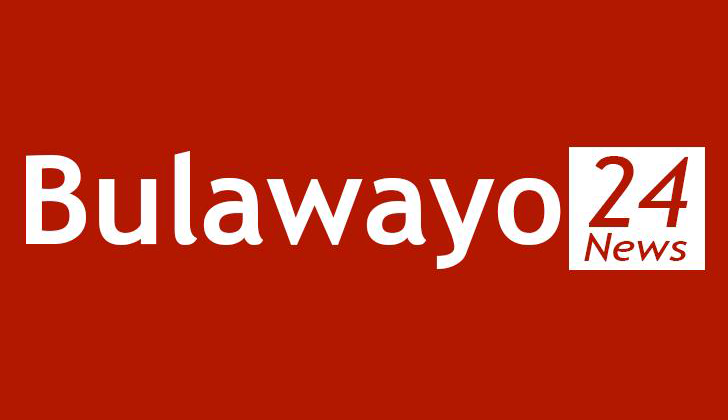 Zimbabwe is beset by a serious crisis of governance. Infact the same questions we wanted solutions for pre-independence still remain unanswered.
We are still in a crisis.
This crisis has given birth to political, economic, social, ideological, and humanitarian problems in the country.
While it is true that the colonial legacy bequeathed serious problems to all post-colonial African states, the contribution of African leaders themselves to some of the problems must not be ignored. It is sad that we have to reflect on such at a time when we should be celebrating and remembering the heroes and heroines of the liberation struggle.
For instance, it is clear that in Zimbabwe the dominant nationalist ideology that guided the liberation struggle has become bankrupt. It has only succeeded in entrenching a nostalgic thinking about the government and some Zimbabweans, particularly the war veterans, who are devoid of future plans and of a way forward for the country.
When a government allows for the formation of oligarchies in strategic sectors such as fuel, staple cereals and transport the idea of a social democratic nation is dead.
The economic salvation of Zimbabwe and other crucial facets of development have been reduced to the politicised, violent(mashurugwi) and partisan.
The nationalist project represented by ZANU-PF in Zimbabwe has failed to provide the broad masses of the people with human security and social peace. 42 years later government hospitals do not have working cancer machines.
It's just not good enough.
When such a misnomer is raised a bill called Patriotic Bill is passed. The aim being to silence voices that loathe the rot in the government.
42 years later the situation is getting medieval. We still enact laws to muzzle freedom of speech and expression.
This failure is well treated in Patrick Bond and Masimba Manyanya's classic book, Zimbabwe's Plunge: Exhausted Nationalism, Neoliberalism, and the Search for Social Justice, where they wrote that decades after independence, fatigue associated with the ruling ZANU-PF's malgovernance and economic mismanagement has reached a breaking point.
The fact that Zimbabwe has reached 'a breaking point' is also implied in Amanda Hammar and Brian Raftopoulos's recent book, Unfinished Business: Rethinking Land, State and Citizenship in Zimbabwe, where the two authors noted that the dramatic changes in Zimbabwe's economic, political and social landscape since early 2000, have come to be known as the 'Zimbabwe Crisis'.
Teachers are not being paid enough, prices are way out of reach by masses of our people, the health services are in a dismal low, not to mention road network, power supplies: infact everything is going south at an unabated pace.
Moreover, this crisis takes place against a background of deeply entrenched structural impediments as well, which hinder the development of democracy in Zimbabwe. The national broadcaster ZBC still churn needless propaganda and cancerous divisionist mantra.
The Zimbabwe crisis is basically that of legitimacy, governance, economic decadency as well as a humanitarian crisis. It is worsened by the fact that the democratic embers are now trapped by the bankrupt and violent nationalist backlash.
This is demonstrated by the widening polarisation and tension between the ruling ZANU-PF and the civil society.
People are crying for protection from hunger, disease and poverty. Indeed Zimbabweans are facing a serious drought coupled with the existing ravages of COVID-19 pandemic.
ZANU-PF's legitimacy is under serious scrutiny and critique.
Nationalism has lost its emancipatory appeal to the people. It is now a fully fledged right in it's ideological objectives. This is what Tafataona Mahoso coined as 'terror by forgetting'
The liberation struggle that gave us independence was about the people. Yet the political leadership is all against the same people. Their side is capital. It smells talk of Chikombedzi where capital interests are displacing people from ancestral land, Dimba in Hwange same story and many more including Uzumba where political force is meted on people for refusing to let go of their land.
This is what Masipula Sithole summarized as a 'revolution eating it's children'.
We refuse to be bride maids of our own wedding. The liberation struggle and independence was about us not the elite class that came out of political organization to eat on our behalf while we cheer them from a distance. No.
The threat of state violence will not silence the masses' critique of existing bankruptcy of the existing government. When a whole vice president bays for political opponent's blood then we are going nowhere as an independent State.
Basic commodities such as mealie-meal, sugar, salt, petrol, bread and cooking oil are now way out of reach for the ordinary in Zimbabwe.
We can't breathe. We can't celebrate.
Until we are free, well fed, well serviced in hospitals, well paid noone will be sane enough to celebrate the 42 years of Uhuru.
We have to go back to the ideological objectives that informed the struggle for Independence, reenergize them,plan and program around. The tragedy of forgetting what we fought has led us to this suffering. To the extent that charismatic church pastors insult the nation by saying governments don't create employment. This is the results of forgetting our ideological position.
Source - Taruberekera Masara
All articles and letters published on Bulawayo24 have been independently written by members of Bulawayo24's community. The views of users published on Bulawayo24 are therefore their own and do not necessarily represent the views of Bulawayo24. Bulawayo24 editors also reserve the right to edit or delete any and all comments received.