Opinion / Columnist
Mpopoma's famous personalities
14 Jan 2023 at 07:38hrs |
Views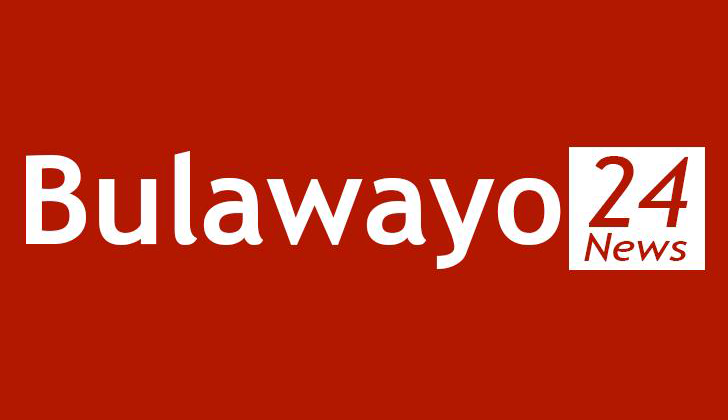 BULAWAYO city, just like other towns and cities in Zimbabwe, had residential areas allocated according to race before Independence. Europeans, Africans, referred to at that time as "natives," Indians and coloureds had separate suburbs.
All European suburbs were in the eastern, southern or northern side of the city's industrial area and the suburbs were Kumalo, Hillside, Matsheumhlophe, Riverside, Famona, Waterford, Douglasdale, Burnside, Four Winds, Eloana, Montrose, Bellevue, North End, Sauerstown, Queens Park and Bradfield.
Those for coloureds were Barham Green, Thorngrove, Rangemore and Trenance.
Initially, the Indian community did not have a special residential area unlike in Harare where Belvedere was primarily meant for them. However, in Bulawayo, Highmount, adjacent to and on the western side of State House, was initially meant for the Indian community.
Africans were originally confined to the "Old Location or "Makokoba", a stone's throw from Lobhengula Street. Oral tradition has it that the name "Makokoba" was derived from a white superintendent of that high density suburb who would crouch in the bush to frighten residents who wanted to relieve themselves in the bush.
Other high density suburbs that were built after Makokoba were Nguboyenja, named in memory of King Lobhengula's son, Mzilikazi and Barbourfields built on land formerly owned by Mr Barbour, a former Bulawayo mayor.
Luveve suburb was later built to accommodate what was regarded as middle-class black people.
Njube which was called West Commonage Number Three and also named after Lobhengula's son, followed.
Near Njube high-density suburb, the city council built West Commonage Number One (Iminyela) and West Commonage Number Two (Mabuthweni). Further to the northwest, Old Pumula was built and so was Hyde Park.
Mpopoma and Tshabalala high-density suburbs were built in the middle of the 1950s and early 1960s. The name Mpopoma was chosen because the area has wetlands, with more or less perennial springs (impopoma zamanzi) at a number of places.
Saturday Chronicle this week focuses on famous persons who lived or are still living in Mpopoma suburb.
The suburb has been home to an army general, politicians, musicians, footballers, civic and business leaders, media personalities and film stars.
Among the names that quickly come to mind is that of the late nationalist and educationist Dr Sikhanyiso Duke Ndlovu.
A former Mpopoma-Pelandaba legislator, who was also a Zanu-PF Politburo member and a former Cabinet Minister who held various portfolios, Dr Ndlovu started active politics in 1957 as a 20-year-old youth when he joined the African National Congress (ANC) Youth League.
He left for South Africa in 1959, returning home to serve as Zapu chairman for Mpopoma district in 1962. Dr Ndlovu died in September 2015 at the age of 78, leaving behind his wife Rose, three children; a son and two daughters as well as seven grandchildren.
The late Dumiso Dabengwa, a Zapu intelligence supremo, popularly known as the Black Russian and a former Home Affairs Minister is a Mpopoma "boy" too, so is former Bulawayo Governor, Mrs Angeline Masuku.
The late former Zimbabwe Defence Forces Commander, Solomon Mujuru stayed for some time at Mpopoma suburb.
Self-exiled Paul Siwela comes from the suburb as well.
Bulawayo's first black town clerk, Dr Michael Ndubiwa is another Mpopoma boy as well as renowned City businessman who runs Zero Supplies, Clemence Kunzekweguta. Health Services Board chairperson Dr Paulinus Sikhosana stayed in Mpopoma and is a former Msiteli High School student.
Veteran musician Busi Ncube, of Ilanga band is a daughter of the suburb so is Amakorokoza actor, Richard Phiri, also known as uMicah.
The suburb has also bred popular media personalities such as Sunday News editor Limukani Ncube, multi-award-winning Chronicle Senior Health Reporter Thandeka Moyo-Ndlovu, radio legend Ezra Tshisa Sibanda and seasoned television sportscaster Thandazani Zimbwa.
The late Highlanders player, manager and chairman, Ernest Maphepha Sibanda as well as the late Motor Action owner, Eric Rosen are also from the suburb.
The suburb has many other football stars who called it "edeni". These include Highlanders legends Douglas British Mloyi, Bekithemba Ndlovu, Mthulisi Maphosa, Heritain Masuku, the late Cleopas Dilodilo Dlodlo, Zimbabwe Saints legend
Joseph Machingura as well as the late Mephias Webb.
The list of famous sons and daughters of Mpopoma is certainly not limited to those mentioned. Next week, we visit a suburb once called home by former Dynamos secretary-general Leslie Gwindi, the Chidzambwa brothers Sunday and the late Misheck as well as former Dream Team captain and Chauya Chikwata legend Ephraim Chawanda and this is Tshabalala.
From where you live in Bulawayo, who are the famous persons living or who lived there?
Get in touch on Email: smoyo@chronicle.co.zw mailto:smoyo@chronicle.co.zw or Whatsapp: 00263719878094
Source - The Chronicle
All articles and letters published on Bulawayo24 have been independently written by members of Bulawayo24's community. The views of users published on Bulawayo24 are therefore their own and do not necessarily represent the views of Bulawayo24. Bulawayo24 editors also reserve the right to edit or delete any and all comments received.