Opinion / Columnist
Zimbabwe after Robert Mugabe
04 Feb 2023 at 20:10hrs |
Views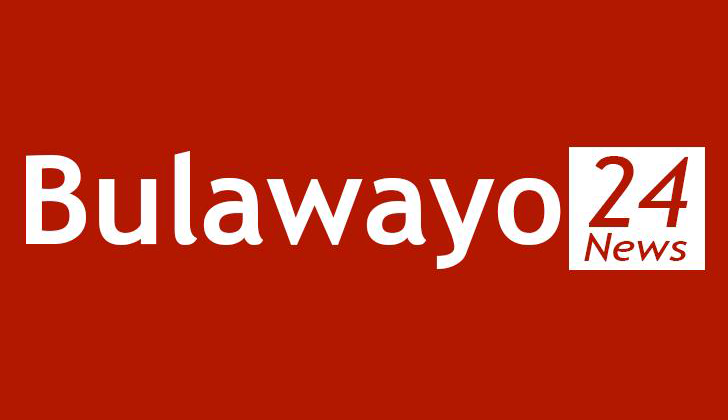 This opinion-editorial piece was written by Japhet Ncube, a Zimbabwean-born former editor of South African daily, The Star, in November 2017 during the coup which ousted the late former president Robert Mugabe and installed President Emmerson Mnangagwa. Below we republish the article.
The end of his brutal reign signals a new beginning for Zimbabwe, but a fresh starts that requires both optimism and caution, writes JAPHET MATHANDA NCUBE from Harare.
BEFORE finally signing his resignation letter on Tuesday afternoon, former Zimbabwean strongman Robert Gabriel Mugabe summons a few of his cabal, real friends that have stood by him through even the darkest years of his rule, to his Blue Roof villa in leafy Borrowdale.
It is clearly tense and sombre in the room, as if a funeral of a close family member was underway. Among those present are Father Fidelis Mukonori, his long time Catholic cleric and confidante, standing to the left, right behind Mugabe.
Former Reserve Bank governor Gideon Gono, the banker who controlled the central bank at the height of the rampant looting of the public purse by the Mugabes and their crooked inner circle in the governing Zanu PF, stands in the middle, looking sheepish like a boy who has just been caught with his hands in the cookie jar. To his left is acting head of the notorious Central Intelligence Organisation (CIO), Aaron Daniel Tonde Nhepera, under whom Mugabe's secret service unleashed a reign on terror on ordinary citizens and activists, and spied on his own comrades.
This picture says a thousand words. But it also captures the end of a brutal chapter of Zimbabwe's post independence history.
Sitting on the couch with his eyes seemingly shut, Mugabe is flanked by his disgraced wife Grace, a power-hungry and loudmouthed woman who usurped powers from her senile nonagenarian husband. Mugabe sits there, unflinching, broken and evidently sad.
The army, which has held Mugabe under house arrest for almost a week since 14 November, is out of sight this time, but obviously lurking in the background, until their mission is complete.
Looking at the picture, you could say Mugabe didn't know or fully comprehend the true extent of the events unfolding outside the high walls and security gates of Blue Roof, his US$10m private residence.
The final moments are sad in every sense of the word. Mugabe, the once mighty dictator, ruthless leader and former freedom fighter, sits there, stone cold, sad and defeated. Next to him, a Government of Zimbabwe file believed to contain his unsigned letter of resignation in it. A box of Twin Saver tissue lies next to the file, just in case it's needed to wipe the tears.
Grace sits so close it would be impossible to squeeze a loaf of bread between them. She tries to force a smile, but manages a tearful grin. It's also the first official confirmation that when the coup happened in Harare last week, she was at Blue Roof, the couple's private villa, and not in Namibia as previously reported by some media. Together with her husband, they have been held here from that day until he finally resigned on Tuesday, in the middle of a process to impeach him, plunging Zimbabwe into a wave of celebrations.
Gono, Mukonori and Nhepera join them in the picture, their faces equally forlorn and devastated at the end of Mugabe's era. They stand behind Zimbabwe's most infamous couple, now former president and former first lady. The same men stood by Mugabe during the days when he was an untouchable dictator who pillaged his country and left it's purse famished.
On the last day of Mugabe's reign, they stood behind him and his South Africa-born wife Grace Ntombizodwa Mugabe, nee Marufu, sad and devastated. Defeated.
They couldn't believe judgment day would come so soon for a man who boasted he would rule Zimbabwe until Jesus returned, that God anointed him and only him to rule this beautiful county. But when the walls of Jericho came crashing on the former first family this week, the Son of Man wasn't even in town.
Instead, all across town - and indeed Zimbabwe - the party had begun to celebrate the end of a painful chapter of the country's history. At the Harare International Conference Centre (HICC), just a silent fart from Zanu PF headquarters, the process to impeach Mugabe, by his own comrades in the ruling party and the opposition Movement for Democratic Change (MDC), was in full swing. Mugabe, the trickster politician and artful dodger, was cornered.
With the army holding him at his house, Zanu PF and the MDC were putting the final nail in the coffin of Mugabe, while the people of Zimbabwe, aided by the soldiers on the streets, bayed for his blood. He had nowhere to run.
Parliament Speaker Jacob Mudenda interrupted the proceedings at HICC to read out Mugabe's resignation letter, which had come two days late. Mugabe had been widely expected to resign on Sunday night during a televised speech, but the aging dictator dug in, refusing to go while the army continued to squeeze his balls, behind the scenes.
Earlier that morning, with many Zimbabweans thinking the army had softened its grip on Mugabe and that he would go on for at least a few more days or weeks until the impeachment process ran its course, the dictator had called a cabinet meeting. But when only about five ministers in his camp turned up, he knew it was game over. He had lost legitimacy and power had undeniably shifted. He was no longer Zanu PF first secretary and president, Emmerson Mnangagwa, whom he fired at 4pm on 6 November 2017, was the new boss.
When Mudenda read out the resignation letter, Harare - and indeed the rest of Zimbabwe and the world - came to a standstill.
While the Mugabes sat there, stunned by events of the 8 days in November, wild celebrations spread throughout the world. After 37 years of misrule, Mugabe, the world's oldest leader and one of Africa's longest serving presidents, had finally lost power. A new beginning beckoned for the oppressed, disenfranchised people of Zimbabwe.
But if Zimbabweans hope for an overnight shift in the politics and economy, the return on Wednesday of exiled former vice-president Emmerson Dambudzo Mnangagwa, a man nicknamed the Crocodile for his alleged uncanny nature and ruthlessness, revealed a few unpalatable truths and sent a few warning signs.
After keeping journalists and supporters waiting in the blistering and unforgiving Zimbabwean sun at Manyame Air Force base in Harare on Wednesday afternoon, he arrived several hours later. His motorcade, in Mugabe style, sped down Samora Machel Avenue, sirens blarring, with police bikers as bridesmaids. Just the way Mugabe did it for 37 years.
A Harare editor claims Mnangagwa's motorcade stopped over at Munhumutapa Building, once Mugabe's fortified official offices on Samora Machel Avenue, "just for control". Just to taste how it felt to be the new president in a country that has only known Mugabe as ruler since independence from Britain in 1980.
"He had a smaller office here as vice-president only weeks ago. Now he's the main man and it felt good to go in there and savour the moment of greatness," said the journalist.
He warned that Mnangagwa was Mugabe's right hand man from the liberation struggle in the 70s and from independence from Britain in 1980. Only until recently, they began to fall out, thanks to Grace's own ambitions for high office, and Mnangangwa's impatience and frustration with Mugabe refusing to hand over power and instead transferring it to his wife and her inner circle, called the G40.
Mnangagwa's motorcade reminded many of Mugabe's era when it made its way across town to Zanu PF headquarters, where jubilant crowds, some bused in from as far as Chipinge in Manicaland province to the east of the country, had been waiting for him in the blistering sun since noon.
Once he got there to a hero's welcome, the real Crocodile showed its true colours. Still buoyant from defeating Mugabe, Mnangagwa showed his own brutal side. The president in him failed to show up on the day.
Instead, the man who spoke to Zimbabweans - and the world - from the podium at Zanu PF headquarters proved what many of his critics have always warned against - that the defeat of Mugabe would not necessarily mean the end of Mugabeism.
He shouted "pasi nemhandu!" (down with the enemy) more than once. This was Mugabe's language of hate and vengeance. Mnangagwa also spent most of his welcome speech boasting about how he had survived a poison attempt and an assassination attempt. In many ways, he was warning those who dared stand in his way that he would crush them. Indeed, if he could defeat Mugabe, with the aid of the army, he could defeat anyone.
This war talk is what defined the Mugabe era - Mugabeism, as they call it on these streets today.
Mnangagwa may also have blundered when he told the crowd the Southern African Development Community (Sadc), which had only a day earlier met in Luanda, Angola, and had dispatched President Jacob Zuma to fly to Harare to assess the political stalemate, which had worried the region, had backed the transfer of power and how well it was handled. This meant the coup had been accepted by Sadc.
Earlier, Mnangagwa had met Zuma in Pretoria and also told the crowd he had spoken to some leaders, who included former Tanzania president Jikaya Kikwete, who had been encouraged by the change in Zimbabwe.
But Mnangagwa told the crowd he would tell Zimbabweans more about his plans to revive the country and the economy, which is on its knees, at a swearing-in ceremony this morning. Perhaps his tone will change and he will show Zimbabweans that Mugabeism has indeed ended and a new era of tolerance, where no activists disappear, and where people are free to protest and elections are not stolen, has begun.
So far, he has played into the hands of his critics and has proven them right - that he is not any different from the man he is replacing.
Presidential hopeful Dr Nkosana Moyo warns: "Mugabe is a system, a culture NOT an individual. A leadership overhaul is indeed necessary. That's what we're rooting for. "
Sipho Malunga, whose Zimbabwe liberation war hero father and Zapu combatant Sidney Malunga was tortured and detained by Mnangagwa as State Security minister and died under mysterious circumstances in 1994, is skeptical. "If he, as we expect, does what we all know him for based on our experience of him in the last 37 years - which includes mismanaging the economy, egregiously violating human rights and stifling democracy - why should we not wish him to fail?
"We wish him to fail because we know him and his ways. We are skeptical about him. He can prove us wrong and break with his past of course but we will change our minds about him then not now. We don't owe him anything. He owes us everything," he says firmly.
The critics have every reason to be cautious. The signs of Mugabeism showed when man of the moment Mnangagwa told the crowds on Wednesday that throughout the coup, he had kept constant contact with the army and only agreed to come home when Mugabe had been forced to go and his security guaranteed.
Unwittingly, Mnangagwa had confirmed what we already knew - that he was behind this coup, which the army has described as Operation Restore Legacy. Army boss General Constantino Chiwenga, a close ally of Mnangagwa, had first accused Mugabe of purging fellow liberation war comrades from the party and government. This, they warned Mugabe, would have to stop.
And when Zanu PF issued a statement only a few hours after the army's warning, accusing the generals of treasonous conduct, Chiwenga, who had flown from China amid reports he would be arrested on arrival at Robert Mugabe International Airport, set the tankers rolling, capturing key state building, including Munhumutapa Building, State House and Mugabe's Blue Roof mansion in the leafy suburb of Borrowdale.
Mugabe's end had begun.
It is clear now that Mnangagwa has taken charge and that the army has openly become part of Zimbabwe's politics, a very worrying feature that has been forgotten in the euphoria of a new Zimbabwe without Mugabe at the helm. Zimbabweans are due to go for elections next year and are currently registering to vote. Some say Mnangagwa is weaker than Mugabe and will not win a free and fair election.
Which begs the question: will he agree to hand over power to the opposition when and if he loses, or will Chiwenga roll the tankers back into town to save Mnangagwa and force him down the throats of the people of Zimbabwe? What is clear, judging from events of the last two weeks, is that whoever rules Zimbabwe would have to have the blessings of the army.
Ailing Morgan Tsvangirai, who won the elections in 2008 when the army pulled the strings from behind and forced Mugabe to stay on, will likely win the elections, but whether he will ascend to Zimbabwe House is entirely a different kettle of fish.
For now, Ngwena is in charge and in control. Mugabe has walked into the sunset, taking Grace and their cabal along.
Zimbabwe has a chance to start afresh.
*About the writer: Japhet Ncube is former editor of The Star and covered the fall of Mugabe in Harare in November 2017.
Source - The Star
All articles and letters published on Bulawayo24 have been independently written by members of Bulawayo24's community. The views of users published on Bulawayo24 are therefore their own and do not necessarily represent the views of Bulawayo24. Bulawayo24 editors also reserve the right to edit or delete any and all comments received.