Opinion / Columnist
Zimbabwe in desperate need of national leaders not Mafia bosses and gang leaders!
20 Mar 2023 at 09:17hrs |
Views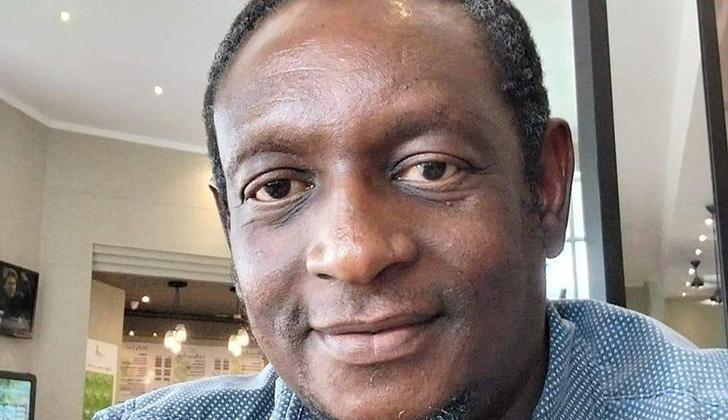 It was the most heartbreaking sight - as images of a collapsed primary school in my home city of Kwekwe made the rounds across the country.
In fact, the stab to my heart was made more excruciating - as if a knife was being cruelly turned and twisted within - when I began receiving messages from folks the world over, inquiring over these shocking scenes.
It was so painful trying to explain how on earth a whole classroom could simply cave into the ground underneath.
Was there a sinkhole developing beneath the school - bringing back harrowing memories of the eleven homes that were swallowed up by the earth in Land O' Lakes, Florida (US), in 2017, or the 30-storey deep hole in Guatemala, or Oklahoma's famed sinking ghost town?
As much as all these examples are devastating and gruesome enough - nonetheless, most were as a result of natural phenomenon - suspected to have been the function of dissolving limestone or similar soluble rock underground, which led to the opening up of the earth's surface.
What makes the Kwekwe situation not only bizarre, but actually angering is that - innocent school children's lives were placed in grave danger, purely out of the sheer greed for wealth by a group of illegal gold miners - who have been recklessly digging all over the vicinity of the Globe and Phoenix Gold Mine, and the city of Kwekwe, in search of the so-called yellow metal, for the past few decades.
However, what fills me (and, so many others privy of these destructive practices in Kwekwe) with much indignation, is that - these illegal gold miners, commonly known as Makorokoza, do not work alone - but, are either actually under the employ of some powerful political figures, or permitted to run amok under the guise of supposed 'empowerment projects', in exchange for votes.
So, are these the type of people we need to lead Zimbabwe - who are more like Mafia bosses and gang leaders, than national leaders - who should be governing the country in accordance with the laws of the land?
Surely, how can we entrust the welfare and well-being of the nation and its people in the hands of a bunch of lawless gangsters - whose only modus operandi is to loot our God-given natural resources for their own self-aggrandizement - by any means necessary, even if that means putting the lives of little school children at grave risk?
What utter heartless monsters!
What I seem unable to wrap my head around is this.
Why - if these powerful individuals believe they are cut out to be gold miners, or desire to enrich themselves through these minerals endowing Zimbabwe - are they not setting up their own legitimate mining companies?
Or, if they feel they lack either the capital or the capacity - including the brains, as that is one common factors amongst these gangsters (who are all brawn) - then, why not simply procure shares in already established mining conglomerates?
I am quite sure, if they are as successful as they want everyone to think, they can afford to purchase 10, 15, 20 percentage stakes in such well-performing companies as Impala Platinum BV, Anglo American, or even their buddies in Kuvimba Mining House.
They will certainly be able to rake in a couple of millions from such investments.
Yet, this political elite is intent on earning from ill-gotten wealth - derived from pure criminality and downright cruelty - in typical Mafia style.
This brings up what I have always wondered about us as Zimbabweans.
Are we incapable of operating and succeeding in business operations that are above board and legitimate - without ever resorting to cutting corners, corruption, or criminality?
Save for a handful of notable names as Strive Masiyiwa (founder of Econet Wireless) and others - how many of these 'tycoons' we hear and read about each day can actually survive outside political connections, and patronage to the ruling clique?
Is that not why some of these find themselves on sanctions lists in the US and UK - due to their well-documented illicit dealings - both locally and globally?
As a matter of fact, what makes me so proud of a man like Masiyiwa is that - despite a relentless onslaught by the Zimbabwe regime, most outstanding being the repeated denial to award his company a mobile network operating license - he still managed to become the first black billionaire to enter the Sunday Times Rich List (worth US$1.6 billion) in 2022.
Only after the intervention of the late vice president Joshua Mqabuko Nkomo - who was arguably the only sober man in that administration - was he finally granted the go ahead to operate Econet Wireless in 1998.
Not only that, in lightning speed, he managed to outperform and surpass the 'favored' Telecel Zimbabwe, and the state-owned NetOne.
Furthermore, it was reported that Masiyiwa once approached the government of Zimbabwe in 2007, with a proposal to establish a US$250 million 500 MW power generation plant in the country.
Nonetheless, this initiative never saw the light of day, on account of some of the executives of the state-owned power utility (Zimbabwe Electricity Supply Authority) demanding to be included in the project for them to facilitate its licensing!
Needless to say, Masiyiwa adamantly refused to be held hostage by a criminal enterprise!
This is how Zimbabwe is - where only the Mafia and lawless gangsters are permitted to thrive - whilst, genuine investors are stifled.
No wonder, we have schools collapsing, due to illegal activities - that are not only allowed to flourish with impunity - but, also supported and sponsored by the political elite.
These gold mining underground (both literally and figuratively) activities have been a thorn in the flesh, especially for the people of Kwekwe, for a very long time.
Yet, nothing meaningful has been done to seriously clamp down on this criminality.
I have personally received cries for help from some residents, whose homes are under direct threat of caving in - as these Makorokoza dig right underneath them, with holes now scattered on private properties - risking the occupants' children's lives, particularly when playing outside.
Yet, when reports are made to relevant authorities, there is very little that can be done - except to come and fill up the holes - only for the illegal miners to return the very next day!
There is a limit to what those mandated with law enforcement can achieve when dealing with individuals backed by immense political muscle - more so in a dictatorship like Zimbabwe, where constitutionality and the rule of law is as good as dead.
Which also leads to another major challenge - that of unrestrained violence by these gangs, usually with the use of machetes and guns - which has resulted in the loss of life of many a people in mining communities.
As to be expected, very few of these murderous criminals are ever brought to book, on the basis of their political connections.
As I conclude this piece, I have a few more questions.
Who is to be held accountable for the injuries (both physical and psychological) sustained by these Globe and Phoenix school children - whose classroom block caved in, as a direct consequence of these illegal mining activities?
Is our law enforcement finally going to take action against these criminals and their benefactors?
Should our legal fraternity, such as ZLHR (Zimbabwe Lawyers for Human Rights) not take up this case - in pursuit of justice for all those affected?
Or, is this going to be business as usual?
What about the town itself?
Who is not aware that the city of Kwekwe lies precariously over a myriad of legitimate gold mining shafts - dating as far back as the 1970s - which is why there are hardly any buildings taller than four storeys.
Nonetheless, town planning was conducted accordingly, with this fact in mind - which was not much of a problem.
Now that there is this proliferation of illegal mining activities taking place underneath Kwekwe - this does not augur well for the city and its future.
Today, it is Globe and Phoenix Primary School - but, tomorrow it could be private residences, or even the city center.
I have always said that, it would not particularly shock me at all, if I were to hear that some illegal gold miners had surfaced in the middle of Pick n Pay Supermarket!
Surely, are these the type of leaders we deserve as Zimbabweans - who are prepared to see an entire city go under - all in the quest for some gold and ill-gotten riches…most of which never really reaches state coffers, as the country reportedly loses over US$100 million each year to gold smuggling.
We deserve better as the people of Zimbabwe!
We can not have a country being presided over by Mafia bosses and gang leaders - who are all brawn, but no brains.
How can individuals who can not even operate their own legitimate mining enterprise, or have the intellectual capacity to invest in one, be expected to successfully run an entire country?
Is that not the main reason we are in this economic mess as Zimbabwe - with those in power only able to kill, steal and destroy!
● Tendai Ruben Mbofana is a social justice advocate, writer, researcher, and social commentator. Please feel free to WhatsApp or Call: +263715667700 | +263782283975, or email: mbofana.tendairuben73@gmail.com
Source - Tendai Ruben Mbofana
All articles and letters published on Bulawayo24 have been independently written by members of Bulawayo24's community. The views of users published on Bulawayo24 are therefore their own and do not necessarily represent the views of Bulawayo24. Bulawayo24 editors also reserve the right to edit or delete any and all comments received.