Opinion / Columnist
Good times roll for Zanu-PF
19 Feb 2013 at 08:08hrs |
Views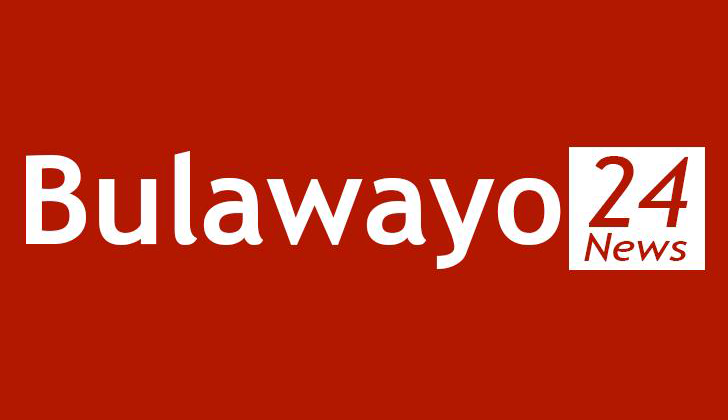 There is a new spring in the step of Zanu-PF. Zimbabwe's governing party, long derided by the country's citizens and treated as a pariah by the outside world, is suddenly finding itself in a confident position for the first time in 15 years.
With elections just months away, Zanu-PF is smiling and looking forward to strolling to victory. After having brazenly stolen four parliamentary and presidential elections between 2000 and 2008, Zanu-PF will not have to resort to violence and skulduggery this time.
It is a bizarre twist if history that the party that brought Zimbabwe to its knees with its disastrous political and economic decisions in the 15 years should be the beneficiary of the normality that is now returning to the country.
With a new constitution having been agreed by the major political players, elections are expected to be held by the third quarter of the year.
An opinion poll conducted by the US-based democracy and human rights lobby institute Freedom House, which is generally regarded as a conservative outfit, put support for both President Robert Mugabe and Zanu-PF at 31percent.
This was significantly higher than the 19 percent support for Prime Minister Morgan Tsvangirai and the 20 percent backing for his Movement for Democratic Change (MDC).
Freedom House said 47 percent of those polled would either not vote at all or declined to reveal their intentions.
This revival of Zanu-PF's fortunes is as much a result of Zimbabwe's turnaround as it is of its rival MDC's disarray. In a way, the MDC had gifted Zanu-PF its first legitimate electoral victory in ages.
To understand Zanu-PF's strong position, one has to look at Zimbabwe's health since the Global Political Agreement (GPA) was signed in 2008, paving way for the unity government.
Having driven the country to near collapse through violent land seizures, the rape of the rule of the law, subversion of democracy and suicidal economic policies, Mugabe's government has no choice but to give in to international pressure and share power with the MDC.
The power-sharing deal gave Mugabe and Zanu-PF breathing space and earned them respite from a hungry and angry population. The Government of National Unity brought stability to the country allowing the economy to crawl back.
Today, shop shelves are full again, a far cry from the days when Zimbabweans have to cross the border to South Africa, Botswana or Mozambique for such basic items as cooking oil and milk.
Peasant farmers are clogging the tobacco auction floors. The snaking petrol pump queues, in which people often had to seat for days before they got to the front, are no more.
Zimbabwe's nightlife is pumping and top-notch restaurants are doing a roaring trade. Foreign investors are knocking on the door eager to get in before an anticipated rush on business opportunities after the elections.
Tourists are slowly making their way back to famed destinations such as Lake Kariba, Victoria Falls and the game reserves.
The media is enjoying a greater degree of freedom, although some warn that this may be curtailed as elections draw closer.
The Broadcasting Authority of Zimbabwe has even licensed two commercial radio stations, albeit to businesses with Zanu-PF sympathies.
These stations are offering talk radio for the first time, a novelty for Zimbabweans used to being preached to by comrade leaders on the State broadcasters.
Something that is making Zimbabweans giddy is that the country is set to co-host the UN World Tourism Organisation summit with Zambia in September.
The summit, one of the UN's major show pieces, further cements Zimbabwe's return to the international fold.
It will serve as a big rebranding exercise for a country that became associated with chaos and mayhem for much of the past 15 years.
"The fact that we have been entrusted with such a big event shows the faith that the world has in us," said Tourism minister Walter Mzembi, one of Zanu-PF's rising stars.
The summit will be held in Victoria Falls and Livingstone and border controls between Zimbabwe and Zambia will be suspended during the conference, another sign that the Harare government is no longer so paranoid about the flight of its citizens to other countries.
What this return to normality has done is defuse the anger at Zanu-PF that Zimbabweans felt at the height of the crisis.
Instead, many ordinary Zimbabweans have turned their anger on the MDC factions whose ministers are now enjoying the spoils of power.
Formerly militant MDC leaders now drive around in fancy vehicles, live it up just like their Zanu-PF counterparts.
Some have had graft accusations levelled at them; something the MDC enthusiastically could accuse Zanu-PF of in the past.
Also not helping matters are the sexual shenanigans of party leader Tsvangirai.
His tendency to leave his zip open has led Zimbabweans to nickname him after the president of a neighbouring country who has the same problem.
This distance between erstwhile anti-Mugabe activists in the MDC and their constituents has bred resentment.
Whereas voting for the MDC was at one time a natural choice for every Zimbabwean, the party will now have to persuade voters that it is a better option than Zanu-PF.
"For the first time they will have to work to get the votes. They cannot just rely on how much people hate Mugabe," said a political observer.
What compounds the MDC's problems is that during the height of Zimbabwe's political conflict, the party splintered into three factions that do not see eye to eye. The main faction is led by Tsvangirai and the smaller ones are led by his deputy, Authur Mutanmbara and Industry and Commerce minister Welshman Ncube.
The talk is that they will try to reach an electoral pact to avoid splitting the vote and allowing Zanu-PF to snatch parliamentary seats by default.
Zanu-PF's re-established confidence has also enabled it to put pressure on investors and compel them to "indigenise" by selling controlling stakes to locals. The most prominent of such case was the agreement by the Impala Platinum to sell 51percent of Zimplats to a local consortium.
Saviour Kasukuwere, the Youth Empowerment minister, insists that in as much as Zimbabwe appreciates foreign investment, this must be done "on our terms". Now that land ownership and the mineral sector have been indigenised, the banks will be next because they are the fuel of the economy.
He says that it would be short-sighted to leave banks totally in the hands of foreign interests. The government will soon begin talking to banks about selling some of their interests to locals.
But despite Zanu-PF's bravado and confidence, its policies have cost Zimbabwe dearly. Only recently the country was in the doldrums, haunted by frequent electricity outrages and the deterioration of city streets, sewage works in disrepair, buildings in desperate need of paint and the absence on construction of activity.
The Zimbabwean dollar gave way to the US dollar and the South African Rand, ironic for a country whose leaders claimed they were fighting for sovereignty and freedom from imperialism.
"It will take a while to repair the country. These people destroyed this country," said a local.
Party bigwigs write it all off to the "pains of the revolution".
The return to normality has also empowered Zanu-PF leaders and sympathisers to boast for them the worst is over and they can rebuild the country for the benefit of Zimbabwean citizens. They refer to events South of Limpopo and warn that South Africa's "Zimbabwe moment" is yet to come.
The names Marikana and De Doorns roll easily off Zimbabwean tongues as our neighbour's prophecy that South Africa will have no option but to follow their model of radical redistribution to appease the growing anger of the masses.
"We are coming from where South Africa is going," said Supa Mandiwanzira, owner of ZiFM commercial radio station.
With victory for the former liberation movement virtually secured, the big question is how long Mugabe, now 88, will survive after the elections.
Party factions are positioning themselves for this retirement or death. Whereas the old guard and the military are keen to entrench their power, some young Turks are talking of party "renewal".
"Our party needs to get its old values back, but at the same time we have to move forward in this modern world. We cannot standstill," said a Zanu-PF leader.
Source - timeslive.co.za
All articles and letters published on Bulawayo24 have been independently written by members of Bulawayo24's community. The views of users published on Bulawayo24 are therefore their own and do not necessarily represent the views of Bulawayo24. Bulawayo24 editors also reserve the right to edit or delete any and all comments received.