Opinion / Columnist
Tsvangirai's 'appalling state of the pocket' address illarious
28 Jan 2014 at 19:58hrs |
Views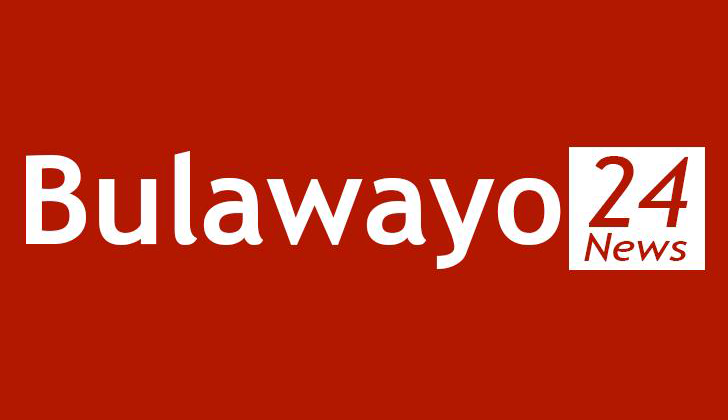 The events of Thursday 23 January 2012 at Rainbow Towers Harare were a typical High School Novel : Oliver Twist. Our Super Star Comedian Cum Unprofessional beggar Morgan 'Richard' Tsvangirai took to podium to address his State of the Pocket Address titled: State of the nation Address.
Appalling as it smelled, tasted and sounded, the speech delivered by our Comedian from Strataven was coupled with some hilarity that is both hilarious and treasonous.
To begin with, it does not take a Miracle Brain expert from West Africa to know that The state of the Nation of this country has and can only be delivered by His Excellency The President, Head of State and Government and Commander in Chief of the Zimbabwe Defense Forces or by a Functionary designated by the President. The Comedian from Strathaven is neither a Head of State, Head of Government or a Functionary of the Government. He is just an Attention Seeking misguided and misled element who risks committing Treason by trying to usurp to powers and functions of the President.
It might not come as a surprise to find him inspecting his Democratic Resistance Committee battalion and term it: Inspecting The Guard of Honour.
The Teacher-who-didn't-become-a-Headmaster Syndrome or the Near Success Ailment is troubling our Dear Strathaven Comedian to an extent that he is wiling to break every law in this country to pose as the President that he failed to be and that he will never be. Those are closer to our certified clown must warn him that demented as he is, and being at his weakest point where his useless throne is being target by his close lieutenants like Engineer Mudzuri, he must never dare usurp the Authority and Functions of the Head of State and Commander in Chief lest he draws the wrath of the law upon himself and finds himself in a far more deeper end than he is.
Hilarious as his Stand Up Comedy stunt was, it bordered around the lines of contempt, treason and treading on grounds where even Angels fear to tread.
Looking at the Content of the State of the Pocket Address, Tsvangirai was quick to publicly apply for a job in the ZANU-PF led Government. He claims the 6 months year old government has totally failed to run the economy and therefore he begs to be invited by The President to work in any position in government to help assist the re-building of the economy. Listen very clearly to the undertones of his statement "Some of us have been involved in dialogue before in order to save this country and we appreciate the importance of dialogue. While the MDC and I have done our national duty of forming a coalition government to save the people and got betrayed in the process, it is my sincere belief that the political dialogue will assist in developing national consensus on how to move the country forward."
Any literate Zimbabwe will tell that Moragan Tsvangirai undoubtedly misses the Monday morning at State House and Acting like an Undercover Agent spying on the President so that whenever he is addressing his followers he says; "The President told me in confidence….".
Now that Tsvangirai is out of employment and his trusted Lieutenant Elton Mangoma has offered him Exit Plans, he feels what is like to spend the whole day roaming around with nothing to do. Tsvangirai who received US$1,5 million from the central bank and an extra US$1 million from Treasury to buy and renovate the same property located at No 49 Kew Drive in Highlands, Harare still has a pending docket on his head and is uncertain whether the Highlands House ,which is State Property by the way, will be given to him as an Exit package after serving as Premier of the State would want to repossess it.
His Party officials like Elton Mangoma have revealed how they have in the past used Party money to fund his personal problems, they are no longer willing to do that now.
The Best way left for him now is to approach the government and beg for employment under the guise of calling for dialogue through his 'State of the Pocket Address".
Poor Tsvangirai, you don't insult the same the same hand you are begging from. By calling ZANU PF Electoral thieves you destroy any chances (if any ) of having them dialogue with you and incorporate you into the system. When you say ' (ZANUPF) repaid us by subverting the will of the people and heading for the precipice with the whole nation's fate on their back" what nonsense or ambiguity are you talking about Mr. Tsvangirai? That the people spoke on July 31 and chose the government they want and deserve to represent them is an open secret whose results were endorsed by all Obsever Missions except for the deranged Khama.
Dear Morgan I want to encourage you to wake up from the delusion that the whole country needs you when even your wife doesn't need you. This country is run on ideology, national heritage and fundamental principles of nationalism that you have iota of idea on how they are run.
Prepare your CV and send it to Botswana President Khama maybe he needs some help, Poor Morgan.
Khumbulani Malinga is the Director General Of Southern Stars Foundation and can be contacted at sgubudu@hotmail.com
Source - Khumbulani Malinga
All articles and letters published on Bulawayo24 have been independently written by members of Bulawayo24's community. The views of users published on Bulawayo24 are therefore their own and do not necessarily represent the views of Bulawayo24. Bulawayo24 editors also reserve the right to edit or delete any and all comments received.