Opinion / Columnist
What is next for the Ndebele Youth Brigade?
22 May 2014 at 10:18hrs |
Views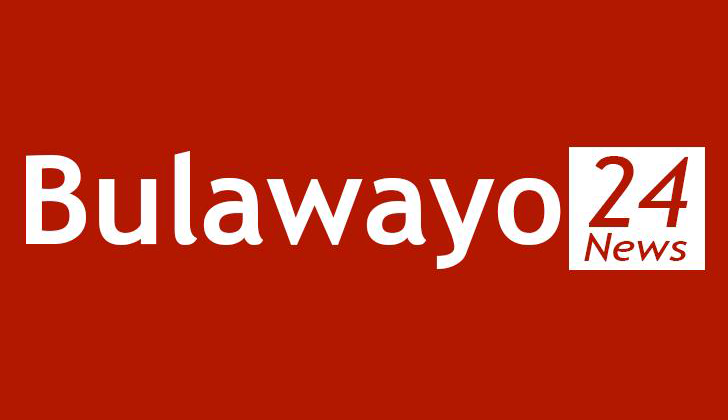 Elections have come and gone, winners are still on cloud nine while losers are in a dire state of confusion, panic, witch-hunting and despair as expected in any political race. The question that still lingers in the mind of the ordinary young man and woman in Matabeleland Region is: Whither our lives? (What next?) As a Community Organizer and citizen of this region, I will attempt to answer this million dollar question.
The first thing towards the development of this region is to agree that people who would be very instrumental and hands on in leading the road till the brighter end, are the fairly young and middle aged generation between the ages of 18 - 45 years. It is my conviction that the older generation has done their part through their undeniable efforts to try and resuscitate the region and locate it as an expanse which can complete with any other in all facets but, their energy is waning. They are now at retirement age where top of their priority is the take home cake to show what they have toiled for all the past years thus, they are crippled when it comes to real radicalism and energy needed to take the Region forward. Their role should be at advisory level and using their leverage to avail networks. When that notion is agreed upon, we then have to come up with strategic steps towards the economic and social development of our region.
There is a great need for young people in Matabeleland to remove political coloring in their eyes. This coloring blinds them from realizing that they are one people, affected by common challenges of unemployment, lack of capital, un-affordability of education, lack of housing amongst others.
The young generation in this region should realize that the political institutions have for long shown that they can not be relied upon as the supreme vehicles to bring the betterment of their lives and those of the broader citizens of this region. Having realized that, a network of young people should then raise their consciousness by locating Matabeleland in the broader national matrix and disabuse our people of the notion of isolating themselves and seeking to create or revive some ancient Bush kingdom that has no space or taste in the current globalized world. The bush, bow and arrow mentality spiced by the cessation inebriation is nothing but a direct route towards life-long impoverishment of our region.
The next task for this generation is to engage regional policy makers, local authorities and other stakeholders to work together in carrying out an extensive research on the real and perceived economic and social challenges affecting the region and craft real solutions. These solutions must then be translated into policy by the Provincial Councils and local authorities. Investor friendly policies will then be used to court investors who would assist in the revival of our Industries and curb the issue of unemployment. Maybe then, Bulawayo and the broader Matabeleland region might shake off the scrap yard tag and have its industrial sites which have been invaded or occupied by imported churches from other regions because of their lack of use, revived.
This network of young people should bring together Captains of Industries and re-look at the proper systems that can be used to exploit our methane gas, gold, coal, and other natural resources that exist in our region. This will culminate in a regional investment policy that meets the standards of the Zimbabwe Investment Authority. The natural resources, if fully and effectively exploited, following the principle of devolution enshrined in the constitution, will be able to employ a lot of young people and feed a lot of families in our region.
The land acquisition policy introduced by the government in the turn of the millennium is a policy that we should not shun. Our continued labeling of the policy as a ZANU (PF) policy has made people of this region continue being homeless as those from other regions are spreading their wings and applying for land and settling in our region. The simple example being the occupation some farms along Plumtree Road by people of Shona ethnic origin.
Once we disabuse ourselves from the fallacy that we are powerless victims at the merciless hands of some phantom power house whom we must lick their boots to empower us and begin to view ourselves as inheritors of this great land left to us by Our King Lobengula, we will be on the right path towards curbing homeless vagabonds or perpetual lodgers in houses belonging to people from other regions and we will be proud owners of pieces of land across our region.
The other step key to our empowerment is for the Business Community to unite with civic society through a policy of Social Corporate Responsibility. We need to establish a Regional Scholarship Fund with a bias towards educating children from this region. The Scholarship Board of Directors might also be given a task to court International financial partners towards the growth and sustainability of the fund. The graduates assisted by the fund should be obliged to give back to the Scholarship once they are gainfully employed, this will allow rotation of the fund.
The last seemingly extreme but feasible step is the establishment of a Regional Bank that prioritizes the original citizens of this region when it comes to its discharge of business. The Bank should avail loans and savings service to our young people so that they will be capacitated with capital to exploit their innovative and creative ideas.
At the end of it all, an economically empowered and socially developed region will have the capacity to influence the politics of the country towards its direction without being victims of false promises or being beneficiaries of some donations that come once in five years.
The politics of the stomach will then not play in our region as we will be preoccupied by the politics of policy.
----------------
Khumbulani Malinga is the Director General of Southern Stars Foundation and can be contacted at: southernstarsfoundation@hotmail.com or +263 774 208 375.
Source - Khumbulani Malinga
All articles and letters published on Bulawayo24 have been independently written by members of Bulawayo24's community. The views of users published on Bulawayo24 are therefore their own and do not necessarily represent the views of Bulawayo24. Bulawayo24 editors also reserve the right to edit or delete any and all comments received.