Opinion / Columnist
Is AU condoning genocide?
31 Jan 2015 at 17:39hrs |
Views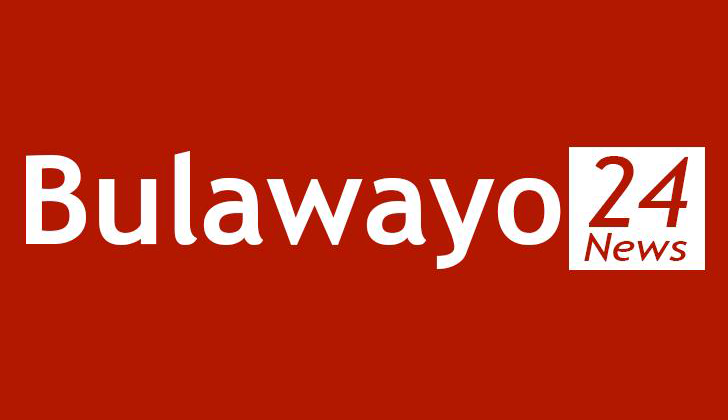 Matabeleland Liberation Organisation (MLO) was shocked to the born marrow to learn that a well known genocidair and gross human rights abuser President Robert Mugabe has been elected unopposed as new Chairman of the African Union (AU). We view this move by the highest body in the continent as a promotion of genocide and gross human rights abuse in Africa.
Does the AU have the best interest of the people of Africa at heart or it is a mafia club that glorifies and protects oppressors and human rights abusers?
Why is this august body burying its head in the sand in total ignorance of Mugabe's dirty gross human rights record ?The man they have just elected to lead such a big continental body failed to lead a country which is as small as Zimbabwe due to his enthnocentric ideologies.
In the 1980s he unleashed Zimbabwe National Army 5 brigade popularly known as gukurahundi into Matebeleland territory where it killed over 40 000 innocent and unarmed civilians including frail and weak old people, children, women even the unborn were not spared. Pregnant women were bayoneted and had their stomachs ripped apart in the most barbaric manner "to see the dissidents inside."
More than 100 000 women were raped, more than 100 000 thousand homes were burnt down, more than 300 000 helpless civilians injured through barbaric beatings and more than a million people were displaced into neighbouring countries and overseas. The remaining population of about 3, 500 000 is facing humiliation, traumatic stress disorders and indescribable indignities. Foetuses, todlers, old people aided by walking sticks, powerless ,unarmed civilians, were murdered in cold blood. Owing to Mugabe's heartless public statement made during the dark period in which he was quoted as saying, " we eradicate them. We don't differentiate when we fight because we can't tell who is a dissident and who is not."
The above mentioned statement, actions and shallow graves in Matabeleland which mostly open up during the rainy season are enough evidence that his aim was to annihilate Matabele nation. Mugabe refuses to apologize nor provide for reparations to the people of Matabeleland for the genocide he committed and he continues to persue segregative policies against Matebeles as far as employment and business opportunities are concerned, both in public and private sector. Matebeles both young and old are discriminated against in the areas of education, health care and suffer marginalisation in most spheres of life as confirmation that Matebeles are not Zimbabweans..
President Robert Mugabe's spokesman ,George Charamba insulted gukurahundi and holocaust genocide survivors and victims in the last three weeks when he released a series of of articles dismissing both genocides as myth.Mr Mugabe who emerged from his extended leave a few days ago did not condemn him.
As resent as last week Mugabe's government sent riot police to block Matebeles from attending a gukurahundi memorial service in Bulawayo which was organised by an NGO known as Ibhetshu Lika Zulu. Surely the new Chairman of the AU is so cruel that he even denies the genocide survivors the opportunity to remember their beloved ones.
In his acceptance speech Mugabe rightly brought to AU's attention the Saharawi self determination efforts and even asked the august body to support the cause while he is denying the same rights to Matabeles in his own country. Its a well known fact that people of Matabeleland have been calling for independence from oppressive and discriminative government of Zimbabwe for more than thirty four years now. Matabeleland political leaders who dare come out in public to call for the restoration of Matabeleland statehood are arrested and thrown into prison. The case study is Mr Paul Siwela President of Matabeleland Liberation Organisation and others who were arrested and charged with treason for openly agitating for the independence of Matabeleland.
As if that was not enough Mr Paul Siwela survived a few assassination attempts during the period when he was placed under house arrest, culminating to his involuntary departure after an assassination tip-off. Right now as I pen this article Paul Siwela, Mugabe's latest assassination victim, is living as a refugee somewhere in Sweden while Mugabe is accepting AU Chairmanship and pretending as if all is well in Zimbabwe. Mr Paul Siwela's crime is that of leading and talking fearlessly about Matabeleland independence cause.
By electing a man with such a stinking human rights record like Mugabe to lead a continental body, what message is AU sending to the victims of gukurahundi genocide and victims of human rights abuse in Africa, people of africa and the world at large? Are they sending a message that the lives of innocent Matebeles and whites that he killed are of no value or that the matabeles, whites and other people he continues to abuse have no rights in Africa?
We hope our belief that African Union is now led by an individual who will bless genocides and human rights abuses all over Africa is not misplaced.
Akuzenzo kungemazwi!
Israel Dube, MLO Secretary for Information and Publicity
Contact us at : infomlo13@gmail.com
Source - Israel Dube
All articles and letters published on Bulawayo24 have been independently written by members of Bulawayo24's community. The views of users published on Bulawayo24 are therefore their own and do not necessarily represent the views of Bulawayo24. Bulawayo24 editors also reserve the right to edit or delete any and all comments received.