Opinion / Columnist
Of fake Gushungo adverts
22 Feb 2015 at 09:24hrs |
Views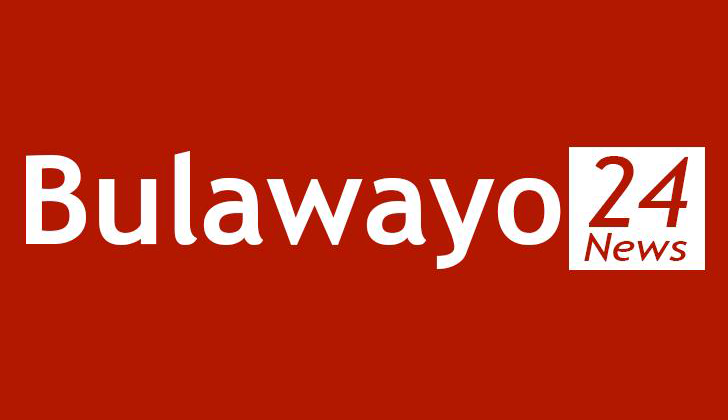 TODAY'S sermon comes from James 1 vs 22 and Ephesians 4 vs 18. I shall be preaching about deceitful people since there is a unprecedented rush to "lick" the President and I shall also preach a bit about "a practically useless media" that thinks people get into the presidium just by sitting next to their husbands.
But first things first: Happy Birthday Gushungo!
It feels good to wish the President happy birthday especially if he is your hero. The choir at my church has composed a song entitled "Titongei kusvika zvanaka Gushungo." I like one of the lines in the song which goes "Gushungo tongai zvesvoto, vachida vasingadi."
Wish you many more years Gushungo!
Now back to today's sermon. The adverts congratulating the President for his 91st birthday keep coming and as your poor Bishop I have just been wondering whether indeed all the companies that have wished the President may more years really mean it.
Newspapers are making lots of money through the adverts and some companies are prepared to kill just to get advertising space. It's funny really.
Do all these companies and all the people who have spent thousands of dollars wishing the President many more years genuinely love and support the President? I know dear reader you are asking yourself: Has this poor Bishop gone bonkers or what?
No. I havent gone bonkers. I really want to know whether these companies and individuals really mean what they are saying.
You see, once upon a time we had some ministers who stood in front of people and declared that President Mugabe is like cremora but in no time, reports started emerging that these ministers were busy trying to remove this cremora from power through unconstitutional means. No names please. This Bishop is not in the business of kicking a man who is down. But I know readers know the cremora minister. Anyway, you may think I am basing my question on this cremora minister but no. Let me explain further.
If all the companies that have gone out of their way to congratulate the President really mean it, why is it that they are failing to turn around the economy? You see the adverts and you are tempted to conclude that the companies are united in their support of the President.
But no. Its all deceit. Those adverts are meant to "lick" the President and they are meant to manage factional politics. "Waisa advert here tingazonzi tiri vekwa Mai Mujuru?" This is the talk in some boardrooms and to be honest its sickening to think we can deceive that wise man. President Mugabe has seen it all and we cant pretend to be clever just because we sit in some well air-conditioned offices and boardrooms.
The President needs genuine support not useless adverts. The President wants people who are prepared to turnaround the economy not people who want to please him. If all the companies that have wished him many more years could pull in one direction, the turnaround of the economy would be a much easier task.
James 1 vs 22 says "But be doers of the word, and not hearers, only deceiving yourselves."
While the chief executives think they are playing the President a "fast one" by splashing big adverts, the above verse says they are only deceiving themselves. Let's stop trying to please the President and work for the President. The best way of wishing President Mugabe many more years is to work hard to revive the economy. Will someone please say Amen!
Let's move away from the "fake adverts" but dear reader take time to read the adverts you will see what I am preaching about. Now to another issue.
Ever since the Minister of Information, Media and Broadcasting Services, Professor Jonathan Moyo described the local media as "useless" I have been wondering why no one from the media industry ever responded but last week, I got the answer. Indeed the local media has become useless and there was no reason for anyone from the industry to respond to the minister's statement.
Maybe you missed what the minister said dear reader, let me quote his statement briefly. "We have a media that is practically useless. If you rely on it for information about the state of the country, you will be by choice putting yourself among the ignorant, you wont know what is going on by reading the media."
The statement sounds too harsh and we all know the Professor can sting like a bee but in this instance, he was dead right and last week, the media proved him right. Can you imagine dear reader, just by sitting next to her husband during the just ended Zanu-PF Politburo meeting, the First Lady, Dr Grace Mugabe was said to have "joined the presidium" and just by occupying one of the front seats at the meeting that was evidence enough to show that she was being groomed to take over the ruling party - thats the private media in Zimbabwe for you dear reader.
What exactly has happened to Zimbabwean journalism? Where is all this pettiness and shallowness coming from? There is no Fourth Estate that is so reckless and useless. Journalists in the private media need to start taking themselves seriously if not for their sake then for the sake of their dear readers who part with their hard earned cash to buy the papers.
During all Zanu-PF meetings that she has attended, including the December congress, the First Lady always sits next to her husband and why was sitting next to her husband at the Politburo meeting tantamount to joining the presidium or being groomed to take over Zanu-PF?
"Grace joins presidium," the NewsDay screamed. God help the poor fellows at that shallow-minded paper!
I overhead two of my congregates chatting last week and this is what they were saying: "So Grace is now in the presidium?"
"No, she is not." "Yes, she is." "No she is not. Why do you say that?" "She is, the NewsDay said it." "Oohh, really what did the paper say?" "Grace was sitting next to her husband." "So." "Thats how she got into the presidium."
You see dear reader Prof Moyo rightly observed that "... you will be by choice putting yourself among the ignorant, you wont know what is going on by reading the media." This is exactly what the conversation above clearly illustrates. Thats the sad state of Zimbabwean journalism. It's tragic considering that the journalists want to be taken seriously and they want their profession to be seen as up there.
Ephesians 4 vs 18 says that; "They are darkened in their understanding, alienated from the life of God because of the ignorance that is in them, due to the hardness of heart." God help the poor brothers and sisters and like Jesus said "Father, forgive them, for they don't know what they are doing."
Bishop is out!
Source - sundaymail
All articles and letters published on Bulawayo24 have been independently written by members of Bulawayo24's community. The views of users published on Bulawayo24 are therefore their own and do not necessarily represent the views of Bulawayo24. Bulawayo24 editors also reserve the right to edit or delete any and all comments received.