Opinion / Columnist
What Africa thinks of my leadership, Cdes
02 Apr 2015 at 09:18hrs |
Views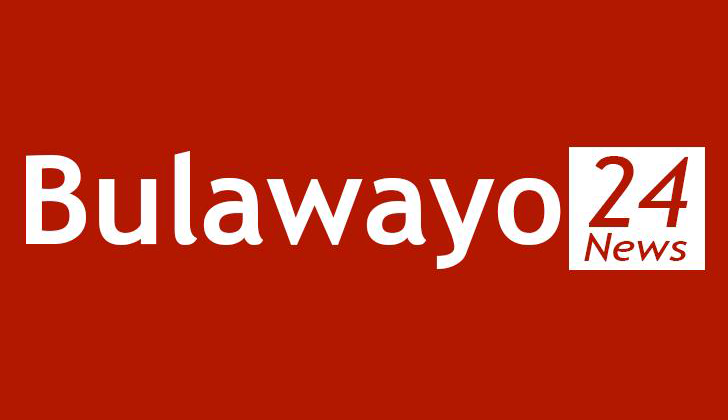 CABINET FILES AND CZ's NOTEBOOK
Dear Cabinet and
Politburo members
COMRADES, this week I am unable to address you. I am told that while some so-called journalists were busy counting the number of Cabinet and other meetings that have not taken place not because I am not there, but because there is nothing to meet about, and publishing fictitious stories about the purported illness in my family, below is what some progressive journalists in this world write.
I am informed this article was gleaned from Africanglobe, one of the best news sites in the world… enjoy:
The corporate media does not cease to amaze with their obsession of reporting negative things about President Robert Mugabe, ignoring to tell their readers that the President is a respected statesman who commands respect in Africa and the world over.
It is a fact that President Mugabe has been receiving a hero's welcome and standing ovations in various gatherings, summits and meetings that he attended in respected international organisations like the African Union, United Nations and everywhere across the globe because of his principled pan-Africanist stance.
He always gets respect from the downtrodden people, as they are aware that in him they see the voice of the voiceless. His stance on the economic empowerment of the Black indigenous people is not questionable.
For that reason, since the turn of the 21st century, President Mugabe has been called names and demonised by the international community just because of his stance that political independence is nothing without economic independence. He has stood firm on that ideology, a fact which has endeared him to the less privileged of society who clamour to be owners of their indigenous resources and economic independence.
Surprisingly, the corporate media who are funded by the country's enemies would like to discredit President Mugabe at every turn. Oftentimes they will distort the truth to suit their regime change agenda.
The private media has nothing constructive that they see in the President, though he is one of the forefathers of total emancipation of African people in the mould of Kwame Nkrumah.
The private media has abandoned one pillar of their journalism ethics that calls for objectivity when it comes to President Mugabe yet he is a hero to some in the world hence, the hero's welcome he has received in different parts of the world. The private media is quick to report about some pockets of demonstrations against President Mugabe that could have occurred rarely in comparison to his good work.
The problem is that some opposition political parties in the world in general and Africa in particular have a tendency of rejecting results of elections that they would have lost and in such situations they plan demonstrations against leaders supporting the ruling parties that could have won elections.
So, the recent demonstrations by disgruntled and losing supporters of the Zambian Unity Party for National Development (UPND) led by Hakainde Hichilema should not be drawn out of proportion as the people who gathered outside Raddison Blu Hotel were just a minuscule and a tiny fraction of those who welcomed President Mugabe at Heroes Stadium in Lusaka on Sunday 25 January 2015 during the inauguration of that country's new President Edgar Lungu.
It was surprising that the same corporate media chose to ignore the hero's welcome that was bestowed on President Mugabe on that day but chose to dwell more on the demonstration by few losing supporters of Hichilema. Anyway, it is expected the world over that those who lose elections refuse to join the victors in celebrations hence the demonstrations by Hichilema's supporters was not surprising.
Just some few days ago during the inauguration of the new Mozambican President Filipe Nyusi in Maputo, supporters of the Mozambique National Resistance and its leader Alfonso Dlakama boycotted the inauguration but that did not stop the event. The Mozambican government was not disturbed by such a boycott when the Front for the Liberation of Mozambique knew quite well that it has overwhelmingly won elections.
As such the demonstration by Hichilema's supporters on January 24, 2015 against President Mugabe's arrival in Zambia for that country's inauguration of her new President Edgar Lungu has no significance in the body politic.
President Mugabe rightly received a standing ovation when he delivered his speech on Sunday, during the inauguration of President Lungu where more than 40 000 people thronged the Heroes Stadium in Lusaka, dispelling the notions that those who demonstrated against him represented the thinking of all Zambians.
It is surprising that the private media chose to ignore such an important occasion only to dwell more on the wayward demonstration by a handful of losers.
The UPND supporters who demonstrated against President Mugabe were so few and for the private media to qualify them as representing Zambians is surprising if not confusing.
In actual fact their demonstrations did not stop President Mugabe from doing what he was sent by the Southern African Development Community bloc to do as the current chairman of the regional organ.
The people who gathered outside that Raddison Blu Hotel were outnumbered by those who cheered and welcomed President Mugabe during the inauguration thereby putting to rest the malicious reports by the private press that those people represented all the Zambians. It is naive and confusing for the private media to dwell on non-productive stories when it is necessary for the same media to write factual stories that can build the nation.
Churning out unproductive stories to the public by the private media is a cause for concern at a time when the public is expecting informative and constructive stories from the media.
For that reason those who thrive on writing and sensationalising stories to just sell their newspapers should be ashamed as false stories are not only malicious but inhibit nation building.
At any rate, shorn of the politicking, true African patriots know that President Mugabe is a hero for what he has done to locals and the image he presents for Africa that continues to fight oppression and imperialism."
Here is what Phathekile Holomisa South Africa's ANC MP wrote in 2013:
I have always been interested in the socio-political economic developments in Zimbabwe.
"The land reform and economic indigenisation policies of the country fascinate me. My fascination is shared by other Africans. There is secretive, envious admiration for those policies. It is secretive because indigenisation is frowned upon by owners of foreign capital. The admiration is envious because Mugabe has the courage to assert the truth that the land and natural resources belong to Zimbabwe - a conviction in dire need of courage in the rest of the African continent. This is the explanation for the resounding applause which Mugabe's appearance evokes from both fellow heads of state and ordinary Africans at public gatherings.
Kindest Regards
Sincerely
ME
… AND NOW TO THE NOTEBOOK
Earthquake
At the time of writing this article, all signs were pointing towards an earthquake happening in Nigeria. President Goodluck Jonathan was being made to bite the dust in Nigeria's seriously contested elections… he was trailing behind opposition leader, Muhammadu Buhari, by more than three million votes.
And from the behaviour of his electoral agent, it was all clear that reality was slowly but painfully sinking in. He took the people for granted and they saw no reason for not paying him back in kind.
As the Spaniards say, to every pig comes his Martinmas!
Wow!
Now that it has been reported by the official media, who are we to doubt its veracity? And besides most of those like Dr CZ who were brave enough to go to the war knew most of this stuff, anyway. This week the official media officially told us that the late Somolon "Rex Nhongo" Mujuru was not only the heroes of heroes and super-wealthy (a billionaire to be more precise), but also a super-dad of daddies… 90 children (and still counting) is not a laughing figure.
We wonder what those who choose not to believe that Zimbabwe is a country and a half will ever believe! Where are the people from the Guinness Book of Records?
Waiting!
Dr CZ would like to worshipfully thank police spokesperson Cde Charity Charamba for being so uncharacteristically charitable as to make a public appeal to a woman who we are told is indecently assaulted in a video that has gone viral on the now ubiquitous social media platforms to come forward to make a police report so that her assailants can be prosecuted.
We are told that in this video, the hapless woman, who appears to be standing accused of making herself available to another woman's husband, is seen being beaten up and stripped to her birthday costume and made to display her privates to a jeering group of women.
We commend Cde Charamba for her new spirit of public servitude that appears never to exist in most - if not all - members of the country's security-related forces.
To most of them, they are there to serve themselves first and foremost… anything else that they do for members of the public, it would appear to be a big act of favour.
While we await members of the public to contact the police with information regarding the woman referred to above and or her tormentors, the police might also need to appeal to the same members of the public for details about some members of the police force who appear in some videos that have also gone viral on the very same social media platforms while brutalising suspected suspects. Dr CZ has come along at least three such videos on social media, the latest one in which about six people in Zimbabwe Republic Police uniforms savagely attack a person in handcuffs…
One wonders what crime the poor fellow could have committed to deserve such a form of punishment.
We have no doubt that the police will this time pretend to make a show of looking for these criminals that masquerade as law enforcement agents in order to commit untold crimes.
We wait.
cznotebook@yahoo.co.uk
Source - fingaz
All articles and letters published on Bulawayo24 have been independently written by members of Bulawayo24's community. The views of users published on Bulawayo24 are therefore their own and do not necessarily represent the views of Bulawayo24. Bulawayo24 editors also reserve the right to edit or delete any and all comments received.