Opinion / Columnist
Detractors were at it again, Cdes
18 Jun 2015 at 06:57hrs |
Views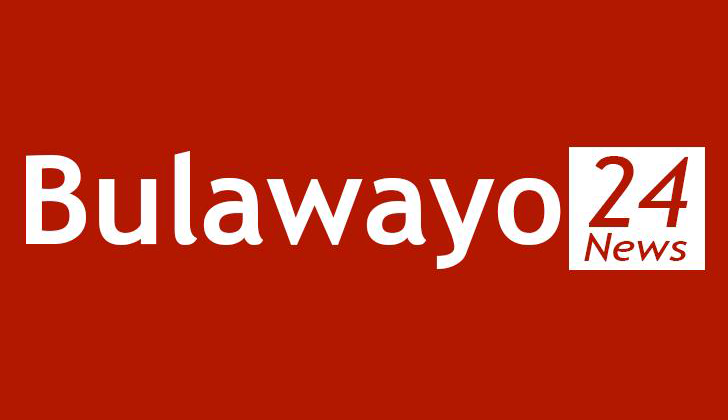 COMRADES, what did I say about that witch that tried to harass me on my recent visit to Abuja? I realised that the best way to embarrass her was simply to let her do it herself by simply ignoring her out of existence. I simply did that - I mean kept quiet - and where is she now?
Had I been naïve enough to be drawn into a protracted shouting match with this "journalist", she and her handlers would have had a real feast from that incident through their usual dishonest quotations. So I just ignored her and after realising how my millions of fans around the world took umbrage at her unbecoming behaviour, she was so thoroughly embarrassed that she did not only apologise to me for her "awful" and "disrespectful" behaviour, but went on to close her offensive television show altogether.
Those who had time to watch video clips of her last show heard her say: "I think you have heard of what happened between me and Mr Mugabe, an encounter that has led to the end of my career…I completely agree with you guys that asking (President) Mugabe when he would step down was awful, it was awful, it was disrespectful of me . . .
"Which is why this will be my very last episode of Keeping it Real. I figured it is better to end the show myself.
"It has been real and I have tried for at least three years to keep it real until what happened with (President) Mugabe and for the sake of peace so that there won't be any more fights . . .
"I wasn't making fun saying he (President Mugabe) is too old. I really apologise for my comments."
As this was not lesson enough for our detractors in the West, at the weekend, a poor show was made at the 25th African Union Summit in South Africa to arrest my Sudanese counterpart, brother Omar Al-Bashir, so that he could be sent to the International Criminal Court (ICC) to face purported charges of genocide he allegedly committed in the Darfur region. Sadly the planners of this latest mischief, just like in the case of my Nigerian incident, ended up embarrassing themselves instead of their target.
As someone who reads a lot, sometime ago I was reading a March 2012 article by this Ethiopian writer called Hama Tuna when I came across the following passage:
"Museveni refused to sign an Amnesty Bill proposed by his own parliament. Instead, he and his allies resorted to the Western poodle aka Luis Moreno Ocampo of the ICC, who charged Kony and the LRA leadership with crimes against humanity. One would imagine that leaders, under whose leadership in some parts of the world have suffered grave events, would be on the ICC list. No chance. The ICC list could even be accused of discrimination. Check it out: Bashir Abu Garda, Mohamed Ali, Abadella Banda, Omar Bashir, Jean Pierre Bemba, Muammar Gaddafi, Saif al Islam Gaddafi, Laurent Gbagbo, Ahmed Haroum, Uhuru Kenyatta, Joseph Kony, Vincent Otti (LRA), Thomas Lubanga, William Ruto, and many more Africans. No Anglo Saxons, no pro-Washington criminals or murderers. But only the clueless do not see political strings at work."
I think Cde Jonah summarised our government's position on the matter when he posted the following on his Twitter account: "Calls on SA to arrest President Al-Bashir on behalf of ICC Kangaroo Court are utter imperialist rubbish sponsored by (the) US which is not an ICC member!
"The real hypocrites are Anglo-Saxon imperialists like the US that unleash the ICC on Africans but don't submit to it! We need an impartial court not an Anglo-Saxon Kangaroo Court called ICC that US hasn't joined!
"How many lives have been destroyed around the world by the US and its murderous imperialist allies? Let's come up with credible national, regional and continental structures not those manipulated by Anglo-Saxon imperialists!
"Yes, this is from proud Zimbabwe. Take it or leave it. Down with imperialism and its Kangaroo institutions such as ICC! The ICC has distinguished itself as a discredited extra-judicial anti-African Kangaroo forum manipulated by the US which isn't an ICC member!"
Should I add more?
Kindest Regards
Yours Sincerely
ME
… AND CZ'S NOTEBOOK
Anticipating!
Now listen to this one. Mukuru has threatened to donate a herd of 300 beasts - yes three hundred as in 1 200 hooves! - to the Africa Union. Never ever take what Mukuru's says lightly. So in the likely event that Dr CZ appears to have gone AWOL in the coming months, chances are very, very high that Dr CZ - the only ISO-certified patriot - would have volunteered to be the drover who will deliver the herd of 300 bovines to Addis Ababa, Ethiopia, which is blessed to be the seat of the continental bloc.
In our African tradition, it is important that things are done in the physical way… when you want to pay dowry for a wife, girlfriend or small-house, you do not send it via mobile money services or a bank transfer, no. You withdraw every cent of it and give it to trusty elders who then would make necessary arrangements to deliver the cash physically to their counterparts on the bride's side.
The same with the cattle that constitute the core portion of the lobola. They have to be seen on their fours and counted by the elders, if the union is to be considered duly consummated. It is the same here, so Dr CZ would very much love to be party to this inspiring gesture.
It is hard to tell for now how many months it would take Dr CZ and his helpers to get the cattle to Ethiopia. It could be a year, two or even three years… so in order to make sure that when the team arrives in Addis Ababa their figure would still be 300, there is need to put a few dozens extras because there are several risks along the way… a few game parks like Zambia's South Luangwa National Park and Kenya's Masai Mara Reserve which teem with all sorts of carnivorous animals lie along the way. Then there are extra great rivers to be crossed… powerful rivers that sweep off entire herds of elephants. But the risks are worth it.
This would really be an adventure and a half! Remindful to Dr CZ of his nostalgic liberation war days!
Sad
Dr CZ was saddened by the death last week of his former colleague in the former revolutionary party, Cde Amos Bernard Midzi. What saddened Yours Truly most was not the fact that Cde Midzi had died but the fact that he reportedly died by his own hand! Surely, this is not the way for revolutionaries to depart for their heavenly reward.
Having fallen from the proverbial grace to grass, life might have appeared to treat him a little bit unfair but surely what he did is not the done thing!
If Cde Midzi really committed suicide because the party and country, he so loved and dedicated all his life to dutifully serving (alongside his sidekicks like Jim Kunaka, Godwin Gomwe et al), had forsaken him, then he had not seen anything yet as nothing was ever mentioned - let alone discussed - about his possible hero status! He was lucky to get away with a State-assisted funeral! Dr CZ reads a lot and he remembers reading brother Ken Mufuka's book Matters of Conscience something like this: "He knew the party had a long memory, it did not forget its friends, it remembered its enemies unkindly, and it never failed to deliver what was due to a friend and to a foe alike."
Nxa-ah!
And the non-hero issue of the late Amos Midzi - the godfather of Chipangano - a terror group that wantonly wreaked untold havoc in Mbare and several of Harare's high density suburbs - became a serious issue for some people who have everything to fear.
One of those is none other than Didymus Mutasa, the dismissed ZANU-PF secretary for administration who is desperately trying to undo his mischief of the past.
He was quoted in the media waffling: "There should have been some recognition of what he did for ZANU-PF. At least he should have been given a provincial hero status because he was the Harare chairperson and this automatically had credentials to be a provincial hero.
"The work which he did for Harare province (read through Chipangano) should have been recognised. What is beyond doubt is that Midzi was indeed a national hero…"
Really Cde Mutasa? Some things are automatic in life? As simple as that? So automatically, what is your own hero status?
Those who have been wondering why ZANU-PF found this man to be a sorry apology for a bedfellow should start understanding things bit by bit. Should it be surprising that after so many years under the tutelage of people who think like Mutasa, Zimbabwe is what is like today?
G9?
There is talk in the country that this year Zimbos are going to learn quite a lot. We are so, so relieved that the first round of the by-elections has come and gone without much incident. Dr CZ is trying to verify reports suggesting that some of his journo colleagues in Mutare were increasingly getting known as G9 (after the notorious G4 in the December faction of ZANU-PF) because of being poodles to certain politicians.
cznotebook@yahoo.co.uk
Source - fingaz
All articles and letters published on Bulawayo24 have been independently written by members of Bulawayo24's community. The views of users published on Bulawayo24 are therefore their own and do not necessarily represent the views of Bulawayo24. Bulawayo24 editors also reserve the right to edit or delete any and all comments received.