Opinion / Columnist
Macaphulana-Cross 'crash doctrine' - Failure of opposition
21 Nov 2015 at 07:11hrs |
Views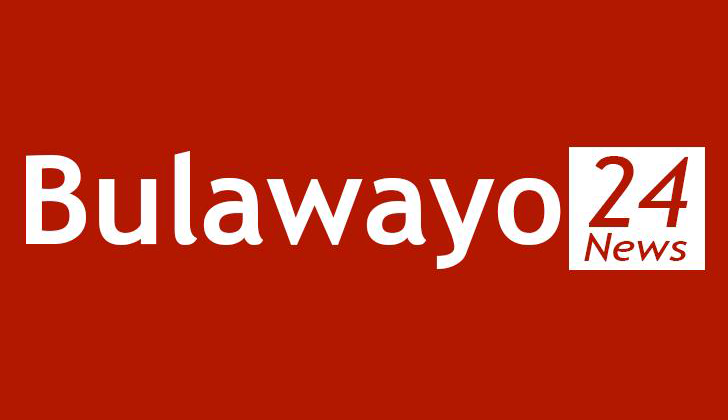 On October 21, opposition MDC-T official, Eddie Cross, wrote a piece on his blog that was so fraught with imagined danger that this country is facing so much so that he even felt compelled to put a caveat to his tall tale saying; "You think I am being alarmist, think again." In the article, Cross mustered the most apocalyptic situation he could imagine happening to Zimbabwe - that is, complete destruction which in essence he believes is the only way to get rid of the ruling Zanu-PF.
You may call this the Cross' crash doctrine if you recall that on January 4, 2009, he authored the infamous article titled, "Let it crash and burn!" referring to this country and willing its destruction (via sanctions and other forces) for as long as the opposition was not be in power.
Eddie Cross' crash doctrine can be said to be similar to a view proffered by Naomi Klein in which political leaders caused and exploited crises and disasters so as to push for unpopular policies or regimes. Now, for those who may have missed the piece by Cross, he was simply his vintage.
He said he had "never seen the country in such a state of despair and despondency." He said: "As the centre of power in Zimbabwe, which has dominated and controlled the country since 1980, disintegrates, no new centre is being established in an orderly way, instead we have a crude form or warlordism - factions which seek to secure their grip on power for themselves, even though they have no constituency or legitimacy. This is a completely different game to the one that was played between Zanu-PF and the MDC up to 2013, this is much more deadly and involves people on all sides with weapons and money and completely unprincipled avarice.
"Suddenly the one thing that has held this country together seems at risk - our social, political and physical stability. Although we have been a State at war with itself for 35 years, only now have elements come into play with the means and the determination to take whatever steps are required to assume control of what is left of Zimbabwe. Like a pack of hyenas seeking to take a carcass away from an elderly lion."
He said he had "felt the same way about Rhodesia" in 1976.
But he says this present situation is "much worse than in 1976 or 2008, there is little we can do to change the course of events. You can take flight and pack up and leave for greener pastures where life is more predictable and safe."
Cross claims that; "The self destruct button is firmly in the hands of those who are fully prepared to use it and if they do, the consequences for all of us are going to be tough medicine."
Things are not their best in Zimbabwe but it only takes somebody with extraordinarily ill will against the people and country of Zimbabwe to dream up such apocalyptic horror.
"Something has to die" Cross' nihilistic and apocalyptic fascination with the destruction of this country has not had a parallel in a long time. Not until, at least, this week.
There is a guy called Dinizulu Mbikokayise Macaphulana who writes for a news website, earning himself a reputation for being long-winded and quite intemperately graphic.
He wrote a similarly alarmist piece, which fervently prayed for carnage in Zimbabwe - a crash and burn - whence he hoped a new Zimbabwe would emerge. No doubt, a Zimbabwe shorn of the status quo, just as Cross hopes. He talks of Zimbabwe as "a ghastly nightmare from which many urgently want to wake out of".
He talks of "a free-falling economy and decaying polity". He talks about elites who "are not sleeping on account of guilt and fear" and "the exploited multitudes" who equally don't sleep "on account of anger and fear, toxic pathos consumes them".
This is his solution: "Something must urgently die in Zimbabwe so that another thing might live . . . something bigger than persons; evil and innocent, in the very spirit and political culture of Zimbabwe must urgently die. The political culture and some bad national habits must die so that Zimbabwe can be."
He suggests: "Or else someone might have to build a bigger evil than the evil that presently rules Zimbabwe, and carry out a sustained and systematic physical elimination of these political and economic elites that sustain the present mess, and then grow Zimbabwe afresh from the ashy and bloody ground. This would be necessary and even politically holy . . . this place has become a political Sodom and Gomorrah, that deserves to be finished off for a fresh beginning to germinate."
He adds: "This stagnation where there is no total loser or total winner, and where guilt, fear and anger are the spirit of the nation is fertile ground for the antichrist, for Lucifer and the expelled angels. A coup, genocide and or a bloody intra-elite civil war are stubborn possibilities in the present Zimbabwe that is now the land of certain uncertainties. A Zimbabwean Spring would do; an insurrectional war, a beautiful one for its messy effect of punishing the evil doers with fire and bombs and paying the exploited with sweet revenge. There are many powerful nihilists in this world to promote such nihilism than there are to fund a peace conference."
It will be critical to note that on October 21, Cross had a similar feeling of yearning for a destructive power forcing itself on Zimbabwe but seemed to regret that there was little prospect of a powerful country doing that at this point in time.
". . . it is unlikely, even impossible, that any major Western State would choose to expend precious political and economic power on trying to break the deadlock here. The motivation is just not there," he said.
Opposition failure Perhaps we should refine the term and call it the Cross-Macaphulana crash doctrine. These sentiments all stem from a dangerously desperate opposition movement that has failed to use the fair electoral and ideological space at its disposal.
No matter how many times the opposition may claim that elections are rigged or the security establishment is a threat to any power transition, the fact of the matter is that it is an opposition that has reached its ceiling and failed to appeal to the electorate.
It has also failed to convince people to embark on mass uprisings because people do not see cause to.
The leadership in the opposition has failed. Its ideas have been rejected. The only available solution, according to opposition fanatics, seems to be something of the evil gods to throw down the scourge of war in the country. What is surprising though is how these proponents of hell do not seem to learn from events that have happened in the course of history.
Recent history concerning countries such as Libya and Iraq is even more compelling. Why then do the Crosses and the Dinizulus of this world hope for a better outcome? The truth is that they may not be expecting any positive outcome, really, but simply want to see the back of a status quo that has just been too strong for them ideologically and strategically.
But is it a cross (pun intended) we have to bear?
No!
Source - the herald
All articles and letters published on Bulawayo24 have been independently written by members of Bulawayo24's community. The views of users published on Bulawayo24 are therefore their own and do not necessarily represent the views of Bulawayo24. Bulawayo24 editors also reserve the right to edit or delete any and all comments received.