Opinion / Columnist
Public institutions need a clear institutional framework
08 Oct 2016 at 18:20hrs |
Views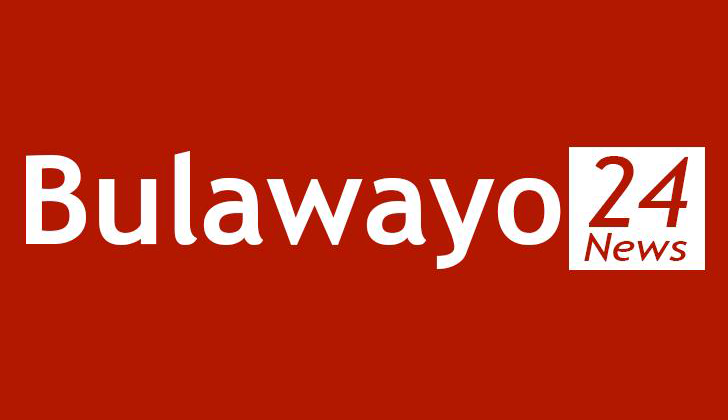 The problem we have in Africa is not the crisis of leadership but our institutions are too weak to offer democracy on a silver platter. Our institutions are not competitive and they severely weakened by toxic politics. The public institutions that we are going to outline in this paper are judiciary system, electoral bodies, state enterprises, other arms of the Government. We have a problem in Zimbabwe because most of these public institutions are staffed with party cadres and relatives of top Government officials. People are appointed on partisan grounds without proper qualifications to offer quality services. These institutions are the ones that portrays the day to day running affairs of the state. We have seen Zanu Pf staffing these institutions with relatives, spouses, party cadres and at the end the recipients gets weak services. We need quality people and good technical expertise to move the country forward. We have a serious problem with our institutions because institutions that are supposed to handle issues in a non-partisan way end up denting the name of the Government.
ELECTORAL BODY (ZEC)
We have a serious challenge of legitimacy because of ZEC. ZEC has been fingered in dispute elections since it was installed. How then do we justify our request for financial bail outs when our institutions have bad reputation. Zec has been running elections since then they have been involved in malpractices which have dented the name of the country on the international arena. There is need for zec to be reformed and offer quality services. We have a problem and it has to be resolved and find ways of reforming these institutions. These institutions are not one man band but rather they should put the interests of the nation at first. Before 2018 ZEC must put in place resources for voter s education and make sure that everyone is registered to vote and at the same time provide free and fair mechanisms. We measure the success of public institutions by sticking to its mandate of providing quality service to the nation. We need a standard from the united nations on how electoral and governance issues are handled so that we are able do our best.
STATE COMPANIES
As we speak state companies are bleeding because of many factors. Most of the state companies collapsed due to bad governance, corruption and nepotism. Most of these companies were heavily staffed with political cadres and this destroyed the credibility of most of these companies. National railways of Zimbabwe is struggling to pay its workers, provide quality service to consumers generally because the management ran down the state company. These people were busy employing girl friends at the expense of the nation, looting all the resources, and no audits were conducted in these companies. Most of the NRZ workers have gone for over two years without salaries but top management officials go for holiday in overseas and they have built the most expensive homes within and outside the country. Government must do everything it can do to flush these elements out of the system. On the payroll of these public companies they are ghost workers and wives of the top leadership and even ministers. These state companies will never attract any meaningful lines of credit because of these issues at stake.
AIR ZIMBABWE SAGA
The wrangles going on at Air zim shows how weak our institutions are. In fact any senior appointments within these institutions must seek approval from the parliament of Zimbabwe and there should be public hearings. There is need for our institutions to be strong in terms of providing quality services. The appointment of Simba Chikore the son in- law of the first family is equally ridiculous and arrogant. The position of the chief operating officer is strong position which needs a mature person who can handle governance matters in a proper manner. His qualifications were supposed to be made public and there were supposed to be interviews carried out and it was supposed to be advertised in the public media so that everyone will participate including those who have proper qualifications. We have institutional issues which needs to be attended to. There is serious public outcry over his appointment as the CEO of the ailing company. In fact Air Zimbabwe has many issues at stake which includes corruption, nepotism and the company has debts amounting to more than 300 million and my question is how they are going to recover from such a debt. Most of the people who looted these companies never saw their day in the courts of the Law. Air Zim needs an overhaul and flash out everyone and start afresh to reform the institution so that it can gain public confidence.
JUDICIARY SYSTEM
There must be separation of power between the judiciary system and all other arms of the Government and in particular the state. Most of these judges they rule in favour of the state which is quite controversial. We need judges who are impartial and who stick to the constitution of the country without necessarily poking their nose into the political battles or taking partisan stances. There is need for the judiciary system to be overhauled and bring in new players in the system who provide competence service.
ZIMBABWE INTERNATIONAL FOOTBALL ASSOCIATION
Since the appointment of Phillip Chiyangwa as the new President of ZIFA there was a lot of drama. Where is Chiyangwa coming from? Was he ever into football administration before? What then happened? Our public institutions must be guided by an act of parliament which protects these institutions from political interference. Our major challenge is that our constitution is flawed in some sections. The constitution was supposed to guide these institutions on how to select personnel who can achieve goals with national interests. They must also look at the past of some individuals before they absorb such in their systems. Chiyangwa was involved in ENG saga, housing schemes and many other criminal activities and it will be difficult to bring confidence to the people. As we speak ZIFA has serious debts and its failing to attract any meaningful sponsorship because of its credibility. If these institutions were run professionally then it was going to be good for the nation. Zimbabwe missed a friendly international match because of these problems. A public institution such as ZIFA failing to raise the salary of the coach and other workers is a sign of a weaker institution.
DO WE HAVE A STRONG CABINET?
The answer is NO. We have several ministers who were involved in shoddy deals, scandals, corruption. We don't have a competent cabinet. Most of these ministers are irrelevant to the current generation. We need people with new ideas to help us to come out of this crisis we are in. ministers from the same Government issuing conflicting statements is a sign of a weak Government. Most of these ministers have been involved in serious scandals which warrant lengthy jail terms. There is need for the state President to flush out these elements and replace them with competent people comprising of technocrats who have good ideas of how to run the country. There are people who gets these appointments out of selfish interests and self-enrichment.
PERSONNAL RECOMMENDATIONS
In my personal view as a development analyst and academic its high time all Zimbabwe public institutions must be disbanded first for the nation's interest. There is need for citizens to put more pressure on the regime so that it abides by the rule of law and come up with mechanisms and laws that strengthen public institutions. All state companies are heavily staffed with ghost workers, unqualified people, party cadres, inexperienced people, some of them who can't even read or write and most of them are appointed on partisan grounds. The advantage of institutional reforms is to promote accountability and good governance. Most of these cronies have looted these companies and most of the parastatals are bleeding and they need capital injection for them to recover.
Tinashe Eric Muzamhindo writes in his personal capacity as the Director of Mentorship Institute of National Development and Sustainability. He can be contacted at greatorminds@gmail.com
Source - Tinashe Eric Muzamhindo (Development Analyst)
All articles and letters published on Bulawayo24 have been independently written by members of Bulawayo24's community. The views of users published on Bulawayo24 are therefore their own and do not necessarily represent the views of Bulawayo24. Bulawayo24 editors also reserve the right to edit or delete any and all comments received.