Opinion / Columnist
Why Zimbabwe Is a Failed State
14 Oct 2016 at 06:59hrs |
Views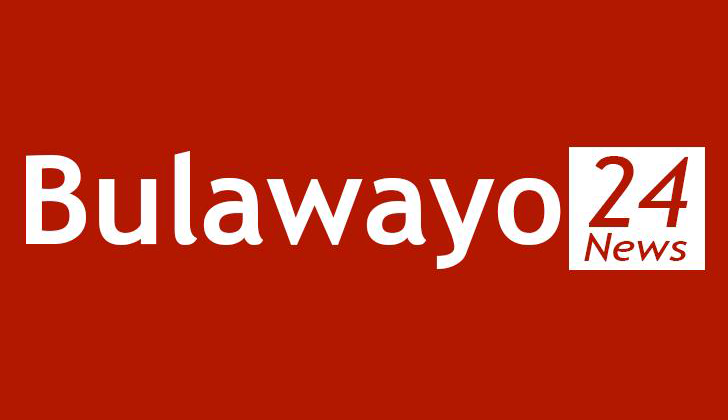 Given the deafening noise from Mashonaland in the Zimbabwe media about Jonathan Moyo's corruption case, one can be forgiven for thinking that it is the first corruption case in Zimbabwe. Had the people of Zimbabwe, especially those from Mashonaland who are attacking Jonathan Moyo today, adopted the same strategy since 1980 then Zimbabwe would not be a failed state as it is now.
Zimbabwe would not be a embarrassing vendor economy that has lost international reputation and financial sovereignty due to wanton corruption and greed.
But Zimbabwe is Zimbabwe it will never change from being a Shona supremacist state to a democratic country that accommodates everyone who lives in it. Corruption watchdogs and those who name and shame corrupt officials check which part of the country the culprit comes from and their tribe, before they make a move.
If corruption is committed by a Shona person from Mashonaland critics from that region are less and so is the noise and the matter can easily be swept under the carpet. But if the same offence is committed by a Matebele person from Matebeleland, the whole of Mashonaland springs to energised activism against corruption.
As we have witnessed in the case against VP Mphoko's stay in the in the hotel and his Choppies chain stores. He was targeted for selective criticism by Zimbabwe Shona opposition parties and pressure groups. In the same manner xenophobes in South Africa target foreign owned shops for looting, VP Mphoko's Choppies Shops in Harare were attacked by tribalist pressure groups like
#Tajamuka
. But how many Shona Zanupf leaders own businesses? Why were they not attacked? How many Shona government officials live in hotels? Why are they not attacked, is it because they belong to the superior tribe which holds the rights to corruption?
Prof Jonathan "Robin Hood" Moyo committed three crimes that cannot be forgiven in Mashonaland.
i) He transferred funds from ZimDef to buy moto bikes and bicycles for use by chiefs and others in Matabeleland. Robin Hood should have known better. You do not steal money from Zimbabwe to develop Matabeleland. Matabeleland should remain marginalised and poor. That's according to the Grand Plan and the Shona people.
ii) In his defence he made things worse by mentioning two subjects that are treated as taboo in Zimbabwe ie Matabeleland genocide (gukurahundi) and Shona tribalism. Robin Hood, should have requested our advice before he attempted to say a word concerning the above topics. That Shona people are genocidaires and tribalists is a well known truth which you must keep to yourself, you do not say that in public especially in the full attention and view of the world. Shona people do not like it.
iii) He stated that some from Mashonaland are also corrupt and some are UN identified cross- border diamond smugglers. Shona people possess corruption DNA, remind them of this at your own peril and you cannot beat them at their own game.
Little wonder numerous corruption scandals involving top government officials and those who hold high positions in the public sector go unpunished. To them, to be entrusted with a public office is as good as being offered a blank cheque for corruption, stealing and transferring public and or corporate assets into private ownership, inflating prices, overinvoicing and underinvoicing for purposes of enriching themselves is considered normal and clever.
Do we hear the same noise against the following corruption scandals by the Shona people? If not, is that not selective criticism driven by tribal hatred?
This year alone President of Zimbabwe, Robert Mugabe who has a strong appetite for air travel has already gobbled up over US $100 million in flight travel. He takes with him not less than 40 strong delegation every foreign trip and these ministers receive over $5000 in allowances per trip. According to former Finance Minister, Tendai Biti, Mugabe carries with him $4 million hard cash taken from RBZ, RTGS system everytime he travels, causing more liquidity crunch.
US $15 billion worth of diamonds have disappeared into thin air at Chiadzwa diamonds mines but the government is still failing to act on those involved.
Southern Sun Hotel Group under Sol Kezner had intended to invest a US$ 1 billion resort in Binga when he made his application, the then Minister of Tourism and Hospitality, Francis Nhema, demanded US $10 million Bribe from Kezner for him to issue the license. Kezner refused to pay the bribe and opted to invest that money in Livingstone, Zambia where he created a thousand plus jobs through that investment.
Mariyawanda Nzuwa, Chairman of the Public service commission. Spent in a single month, US $10million which translates to US $6000 a day, phoning girlfriends in India, America, South Africa and Belgium just to name but a few countries.
In 2004, with only two months in office, former Finance Minister, Chris Kuruneri had already smuggled $500 000, £37 000, €30 000 and R12 million to buy properties in South Africa, Cape Town, including a R30 million eight bedroom mansion and a luxury car.
A messy divorce in 2011 exposed former Minister of Housing, Ignatius Chombo as owning vast tracts of prime land in every town in Zimbabwe. He used his influence as minister to acquire and register land under his many investment companies which include Harvest Net Investments, Tonewick Investments, Waycorn Investments, Nedbourn Investments, Dilcrest Investment, Hutmut Investment, Growfin Investment and Teamrange Investment.
His Immovable properties are spread all over the country ie Epworth, Chirundu, Kariba, Ruwa, Chinhoyi, Mutare, Chegutu, Binga, Victoria Falls, Zvimba, Chitugwiza, Beitbridge, Harare and Bulawayo. Harare councillors tried to investigate but they were arrested and Chombo was rewarded with a powerful Home Affairs post.
The following is a list of more Zanu-pf scandals as provided by Ken Yamamoto, a researcher on Africa at Tokyo Institute. Apparently, after Shona independence the plunderers did not waste time.
1- Paweni Scandal (1982)
2- National Railways Housing scandal (1986)
3-Air Zimbabwe Fokker Plane Scandal worth $100 million (1987)
4-ZISCO Steel Blast Furnace Scandal (1987)
5-Willowgate Scandal (1988)
6-ZRP Santana Scandal (1989)
7-War Victims Compensation Scandal (1994)
7-GMB Grain Scandal (1995)
8-VIP Housing Scandal (1996)
9-Boka Banking Scandal (1998)
10-ZESA YTL Soltran Scandal (1998)
11-Harare City Council Refuse Tender Scandal (1998)
12-Housing Loan Scandal (1999)
13-Noczim Scandal (1999)
14-DRC timber and diamond UN reported Scandals (1999),
15-GMB Scandal (1999),
16-Ministry of Water & Rural
Development Chinese Tender Scandal (1999),
17-Harare Airport Scandal (2001),
18-Pillaging and milking of ZIZSCO Steel (2005-8)
19-Pillaging of diamonds in Chiadzwa (2006-present)
The official opposition party, MDC T which is a copycat of Zanu-pf cannot go too hard on corruption. During their short stint in the GNU they where found with their hands in the cookie jar.
Regime change forces from the west led by Britain spent US$3,6 billion on MDC T. But Morgan Tsvangirai squandered most of it on his numerous girlfriends in the USA, South Africa, Australia, UK, Germany and all major cities in current Zimbabwe.
Through political naivety and financial profligacy all the money was spent without concomitant deliverables equivalent to the money disbursed to the MDC T. Shonas immediately turned Robert Mugabe to some money making scheme whereby they duped the western countries pushing the regime agenda to donate huge sums of money with a promise to mobilise people to remove Robert Mugabe from power. The result was a huge disappointment. This led to the outcry from nordic ambassadors about the level of corruption in the opposition parties in Zimbabwe as represented by MDC T, PD P, ZimPF et all.
There is a moto by the Venda people in South Africa, "Shumela venda." Sebenzel' ekhaya. Professor Jonathan Moyo is a leading example. May fellow Matebeles within Zanupf, MDC T, PDP, ZimPF and others follow on his footsteps. SEBENZELE' KHAYA! We all know that they do not like you in Mashonaland but they are using and abusing you for the purpose of harvesting votes in Matabeleland and using you as dummies in their political structures to hoodwink the world into believing that Zimbabwe is not a Shona supremacist state that it is.
Appease your own people while time still allows before you are condemned to the freezing "No man's land" whereby you will be rejected by both countries, Matabeleland alias Mthwakazi and Mashonaland aka Zimbabwe. The time is near and it has come, for the independence of Matabeleleland is upon us. One thing becomes clear and more clearer everyday, no one can serve two masters at the same time.
Can we see more "Robin Hood" characters in Matabeleland!
We do not condone corruption but we have second thoughts for Robin Hood characters.
Izenzo kungemazwi!
Israel Dube
MLO Secretary for Information and Public Affairs
infomlo13@gmail.com
Source - Israel Dube
All articles and letters published on Bulawayo24 have been independently written by members of Bulawayo24's community. The views of users published on Bulawayo24 are therefore their own and do not necessarily represent the views of Bulawayo24. Bulawayo24 editors also reserve the right to edit or delete any and all comments received.