Opinion / Interviews
Ngwabi speaks on first attack at Zidube ranch
01 Oct 2017 at 10:12hrs |
Views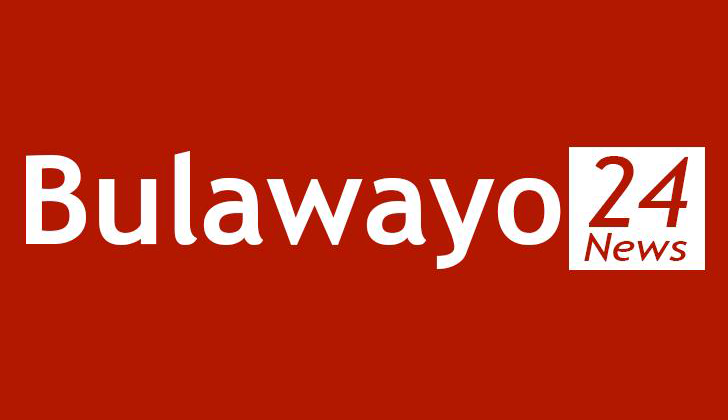 AN organisation that seeks to gather oral history of the liberation struggle recently organised a tour for the media, historians and other bodies dealing with history and archives to Zidube ranch in Kezi, Matabeleland South province, where Zipra combatants fired their first guns in an attack that signalled the start of the liberation struggle. Some surviving members of Zipra, who were involved in the attack, were part of the tour.
The attack, carried out on 12 September 1964, was the first attack by Zipra cadres, ahead of fully fledged battles. An attack was whereby liberation fighters fired guns for a brief period, and battles were when there was exchange of gun fire. It was the attacks that stoked the fires of the Second Umvukela as they took place ahead of full battles. The attack at Zidube ranch is one watershed moment in the history of the struggle, particularly to the Zipra side, and was aimed at the farm/home of a retired magistrate who was part of the colonial system.
In this second instalment of the tour of Zidube ranch, Elliot Ngwabi, whose Chimurenga name was Okello, who was part of the six combatants who launched the attack, speaks about the event and his life during the liberation struggle. He shared his war time experiences from the time he joined nationalist politics in the early 1960s. The 82-year-old veteran of the struggle posits that the first guns that marked the Second Chimurenga were fired in Kezi and he was among the six men who fired the guns.
Below are excerpts of the interview between the Sunday News (SN) team of Vincent Gono and Clinton Moyo and Elliot Ngwabi (EN).
SN: Ngwabi you one of the early veterans of the country's struggle for independence. Can you start by telling us who Comrade Elliot Ngwabi is?
EN: My name is Elliot Ngwabi. I was born at Esiphezini (just outside Bulawayo before Esigodini) in 1935 and I went to Esiphezini Primary School. But I wasn't really good at school, I went up to grade four. I then proceeded to Mzilikazi Primary School where I managed to complete my primary education.
SN: What made you think of joining nationalistic politics?
EN: I think I was influenced by the young guys I used to meet and play with in Makokoba because at that time the youths were very active. I remember we had Philani Ndebele, Dumiso Dabengwa, James Chekerema, Edson Sithole, Bernard Mutuma and other chaps who were very politically active so it was easy for me to join politics because I also lived in Makokoba. During those times we were doing a lot of sabotage, we would throw stones at the colonial government buildings and white people's cars. The air of revolt was just getting thick and the emotion of oppression was beginning to be felt. I was very young when I decided to join politics. I think I was around 17 or 18 years thereabout when I joined the Southern Rhodesia African National Congress (SRANC) in Makokoba.
SN: Tell us about your experience when you joined politics.
EN: It was really tough back then but we had to remain determined until we gained our independence. I remember in 1963 when we were welcoming Joshua Nkomo at the airport; I was in the transport department at that time. The police tried to manhandle him because he had brought some weapons into the country from Algeria. I quickly moved towards the police and I started to push them. I was arrested and I spent the whole night at the main police station in Bulawayo. The other comrades came to see me the following day with the party's lawyer. I do not remember his name but I think it was Branston something.
It was after that incident and after my release that we went for military training in Lusaka, Zambia. From Zambia we went to Algeria for further training. Moffat Hadebe was also there with us, among other comrades. We were trained by Algerians but they spoke French so the Egyptians would translate for us because they could speak English.
We then came back from Algeria via Lusaka, we were welcomed by the likes of Cdes Jason Ziyaphapha Moyo and Lookout Masuku. We also came back with weapons from Algeria. Those weapons were in a suitcase but we managed to get them to Zambia without any problems and those are the same guns that sparked the Second Chimurenga. We then proceeded to Zimbabwe using a train. We were very lucky that there was a lax in security and we were not searched at all, otherwise had they searched us they were going to see the suitcase that had our firearms.
SN: What happened at Zidube Ranch in 1964 because we hear there is a narrative that says the first gun that was to be the matchstick that lit the war of liberation from the Zipra side was fired there?
EN: I wouldn't like to dwell much into who first did what because the war was fought by the two forces, Zanla and Zipra, and we won the liberation war together. It really does not matter, the Unity Accord testifies to that. But I can tell you that the Zidube Ranch mission was to capture the Bulawayo Chief Magistrate Mr Roberts who was declaring state of emergences in the country and sending our comrades to detentions without following due processes and that did not go well with us. We had a tip that he had a farm near the Zimbabwe and Botswana border. This farm is less than 15km from the border. We sent our intelligence to find out whether the information was true. I really do not know how they did it but the reconnaissance team failed to notice that there were dogs in the farm.
So we made our calculations without that in mind and we went to the farm at around 7 o'clock in the evening, before getting into the farm we cut off the telephone line so that he could not communicate with the police. Our commander was Moffat Hadebe and he was the one who was telling us what to do. My position was at the water tank. When we opened fire Mr Roberts said "catch" and we saw big dogs charging at us. We focused on killing the dogs and we managed to kill all of them, they were three dogs. Mr Roberts also started firing back at us and we retreated. He was serious and had we not taken cover he was determined to down one or two of us. I escaped a blurry of bullets as I jumped close to a pool and started rolling as bullets flew just above me.
SN: How many were you when you attacked Zidube Ranch?
EN: There were six of us. There was Moffat Hadebe, Cain Nkala, Rhodes Malaba, Roger Machimini Ncube, Israel Maduna and I.
After the attack we stayed at Matopo Hills in Kezi but the villagers were fed with information that there were people who wanted to steal cattle from their communities. They therefore came in their numbers with spears, axes, logs and knobkerries to the area where we had taken cover. We were resting that afternoon when we saw a group of people approaching us carrying axes and all. They surrounded us but Hadebe told us not to run away.
Among them were black Rhodesian police officers who were in civilian clothes. The villagers later realised it was us and they were shocked at the misinformation because most of them knew us. Hadebe tried to talk to the police officers but one of them suggested that we be taken to Gwanda prison.
SN: May you briefly take us through your life in prison. How was it like?
EN: We were treated well because the guards were instructed not to harm us. They were told that the government will deal with us, sometimes we would even go to an extent of insulting them. We did not stay long in prison. There were black guards who sympathised with us. We managed to get a cutter through them and silver paint. So every day we would cut the iron sheets which made our roof and cover it with silver paint. We also knew that at around seven o'clock the prison guards would go for their supper. It was at that time that we managed to escape from that prison. After cutting the ceiling top we climbed on top of each other and Hadebe was the last one because he was the tallest.
SN: Where did you go after escaping from prison?
EN: We met with our fellow comrades outside the prison and they gave us clothes and money since we could not escape in prison garb. We decided to go to Zambia via Botswana. They arranged a vehicle to take us to Botswana. When we got to Plumtree we requested that they leave us there because we suspected that the police and the military would trace the car.
While we were still in Plumtree we saw some helicopters, hovering over us and we knew that they we looking for us. There were also some soldiers on the ground. We made some hats from the grass so that the soldiers in the helicopter do not see us. We managed to cross the Ramakwebane border into Botswana.
When we got to Botswana we relaxed and started buying food with the money which we got from our comrades. That was our biggest mistake because there was a newspaper that was circulating in Botswana with our faces on it as wanted terrorists. It said anyone with information leading to the arrest of us was going to be given a reward.
We bought food from an Indian shop and the owner of the shop offered us a lift to Francistown. As we were in the car Hadebe told us we were being followed. He had recognised the car in front of us. He also saw the gun in the car so he just jumped from the truck and the rest of us followed.
One of the police officers shot Clark Mpofu on the leg.
Seeing that Mpofu was in danger, I decided to go back and help him. But as I was trying to help him they hit me with the butt of the gun on the head and I fell onto the ground. We were taken to Khami Prison where I met some fellow comrades from Zanla who included the current Vice-President Emmerson Mngangagwa. I also managed to escape from prison for the second time but they captured me along the way and took me back to Khami prison only to be released after ceasefire.
SN: After independence what did you do, were you conscripted into the army like other trained guys?
EN: I did not join the army like other guys. We went on to form a co-operative at Nkulumane called Sekusile which means "it's now dawn" and we were referring to the birth of a new Zimbabwe. The co-operative had many other guys who had participated in the liberation struggle and it was aimed at sustaining us through various projects but right now it is owned by someone else.
SN: Did you leave politics after independence?
EN: I did not leave politics. I became the deputy chairman of Zanu-PF at Esiphezini for 10 years and that was after the Unity Accord of course. I am still with Zanu-PF up to now.
Source - sundaynews
All articles and letters published on Bulawayo24 have been independently written by members of Bulawayo24's community. The views of users published on Bulawayo24 are therefore their own and do not necessarily represent the views of Bulawayo24. Bulawayo24 editors also reserve the right to edit or delete any and all comments received.