Opinion / Interviews
No bailout for Mugabe's government, says UK ambassador
30 Oct 2016 at 12:18hrs |
Views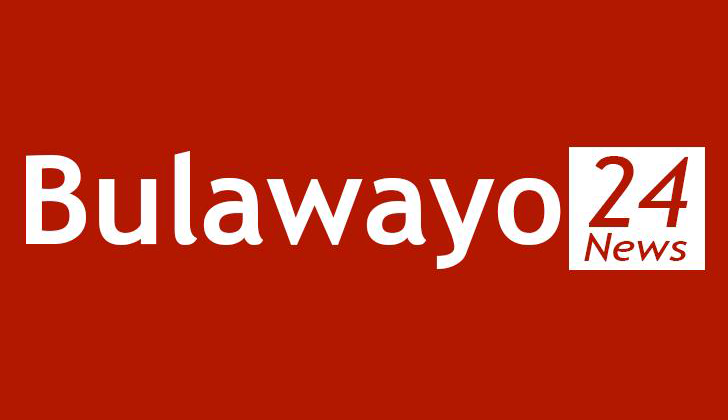 Of late Britain has been accused of mobilising funds to prop-up President Robert Mugabe's regime, at the same time putting its weight behind Vice-President Emmerson Mnangagwa to succeed the ageing leader.
However, the alleged behind-the-scenes manoeuvres by the British have not slowed Mugabe's attacks against London each time he gets a chance to address people.
Our deputy editor Tangai Chipangura (TC) interviewed British ambassador to Zimbabwe Catriona Laing (CL) on these and other issues.
Below are excerpts of the interview.
TC: How would do you describe the Zimbabwe/United Kingdom (UK) bilateral relations at the moment?
CL: The Zimbabwe-UK relationship is rooted in shared history, culture and language. At the heart of our relationship are people-to-people links. We have a large and effective development programme in Zimbabwe, helping hundreds of thousands of Zimbabweans every year with health, education, water and food security.
The British Council works with the embassy to ensure that there is a wide understanding of British culture in Zimbabwe. And there are extremely close people-to-people links in lots of other small ways too, from links between our fire services to education links, to the twinning of Zimbabwean and British cities.
There are extremely strong British business links here. That makes for a very deep relationship between our two countries and provides a solid foundation when government-to-government relations are difficult.
I said when I presented my credentials to President [Robert] Mugabe in October 2014 that our two governments have not always and will not always agree on everything. I said to him that where we disagree, we should discuss our differences in a mutually respectful way.
It is in the interests of both Zimbabwe and the UK to return to normal relations, but the terms need to be right for the benefit of our two peoples. The Conservative government in the UK made a commitment to "stand up for the rule of law and human rights in Zimbabwe" and this guides all our work here.
We are concerned at the recent deterioration in the human rights situation and have expressed these concerns to government. We are also worried about the lack of progress on living up to the foundation of rule of law as enshrined in the Constitution. But even when things are tough – as they are now – we continue to dialogue and keep the pathway open for normal relations.
TC: You have made it clear that UK support to Zimbabwe excludes government bailouts. Why is budgetary support not on the agenda?
CL: You are right – there is no bailout for Zimbabwe and there will be no bailout for Zimbabwe. Zimbabwe has cleared its arrears with the International Monetary Fund, and is in the process of trying to clear the debt arrears that it owes to the World Bank and African Development Bank.
Once a track record is established, Zimbabwe will be eligible to secure new funds from these institutions to support delivery of the reform process and to boost investment in vital infrastructure and human capital. These new funds will, however, only become available if the shareholders of the international financial institutions agree.
As the UK, we have made clear our agreement will be dependent on progress on governance, rule of law and human rights as well as a track record on economic reform. So you can see there are many steps along the way and many safeguards built in. In the meantime, the UK remains one of the two largest donors here supporting the people of Zimbabwe through humanitarian programme in response to the drought as well as health, education, livelihoods and governance.
The real prize for Zimbabwe will be to secure private investment – both local and international – and that requires a predictable and sound policy environment founded on rule of law.
TC: You also stated categorically that your country does not back any party, faction or person; yet you're constantly and openly accused by senior government officials of meddling in local politics, including even training opposition elements for effective anti-government protests. Would you like to respond to this?
CL: I am also accused by some in the opposition of backing the government! If I am honest, it is frustrating. As a diplomat, it is my job to try and talk to everyone and to do so as transparently as possible.
There seems to be a perception that talking to particular individuals is somehow an endorsement of their policies, so when we talk to someone associated with one of the different factions or parties, that is perceived by some as supporting or even funding them.
Of course, this is inaccurate, and it won't stop us doing our job – which is to seek the widest possible range of views.
For the record, the story carried by the Sunday Mail on September 18, claiming that two British transport officials were spies was fabricated. The officials and the embassy had discussed their visit with the Civil Aviation Authority of Zimbabwe and informed the Foreign Affairs ministry to seek permission to hand over some equipment to help with aviation security.
To then have a newspaper claim that we had never contacted government and that the individuals were spies was an outrage. We have registered a complaint with the Information minister and the Foreign ministry.
TC: You have spoken about setting out "a path to normal relations between Zimbabwe and the international community and do all we can to encourage Zim to follow that path". May you elaborate on issues that are making present relations "not normal"?
CL: The restrictive measures in place are travel bans and asset freezes on the president and first lady and an arms embargo that prevents European Union companies from doing business with Zimbabwe Defence Industries.
There are no UK or EU sanctions in place on the wider economy and the "sanctions" narrative is a red herring.
Actually, I prefer to think in terms of encouraging and providing positive incentives rather than imposing sanctions.
A serious reform effort in Zimbabwe, on the economy, human rights, rule of law etc. will lead to a more conventional relationship with partner countries and the international financial institutions.
TC: What is the current trade position between Harare and London? Do you have Zimbabwean-made products in the UK and vice versa given the situation here?
CL: I think the trade situation could be improved. There are some great British companies and brands which are highly visible in the Zimbabwean market, including Jaguar-Land Rover, Barclays, Standard Chartered, Unilever, British Airways, FastJet etc. and if the business environment here improved, there would be more.
We have seen British businesses taking an interest in Zimbabwe in response to the government saying it wishes to re-engage internationally and reform domestically.
What British business say to us is that they see the huge potential in Zimbabwe, but they are concerned about the lack of policy predictability and particular concerns on the application of rule of law.
It is also worth considering what the economy of the future will be based on.
Rather than thinking just of goods on British shelves, one of Zimbabwe's greatest exports should be tourism – attracting British and other tourists and their spending power here. I think there is more that can be done by government and the private sector to promote Zimbabwe as a tourist destination.
TC: Has your government raised the issue of recent disappearances of political activists, including that of Itai Dzamara. What was the response?
CL: We have raised the case frequently, working closely with our colleagues from the EU. The government response, both in public and private, has been disappointing.
While an investigation has been taking place, it does not appear to have been an urgent priority for government and some of the government public statements have not been sympathetic to the family.
TC: What is the UK's position on Mugabe's threat to lead an African pull-out from the United Nations and accusations that your country and a few others are behind the "repression of Africa" in acquisition of influential positions in the UN?
CL: Ultimately, it is up to Zimbabwe whether it chooses to be in the UN or not. If Zimbabwe were to pull out, we consider that would be a loss for Zimbabwe and for the UN. The UN does some crucial work here, especially on development and the UN is important, alongside regional bodies, in peacekeeping missions across Africa.
We have long advocated expansion of the UN Security Council in order to reflect the growth in UN membership and the need for the council to better represent the modern world. The UK has been on record for many years calling for permanent African representation.
TC: What is the UK's immigration policy on Zimbabwe? How many Zimbabweans are currently in the UK? How is the current flow of Zimbabweans into UK relative to previous years?
CL: We don't have a separate immigration policy for Zimbabwe and everything we know suggests there is probably no "typical" Zimbabwean migrant.
There are about 140 000 people of Zimbabwean origin permanently in the UK – although taking into account temporary residents, students, visitors etc. the overall number will be a bit higher.
Zimbabweans make a huge contribution to British society, in particular in health and sport – although there are Zimbabweans across all parts of the British economy.
There was a large increase in migration between 2000 and 2008, but since dollarisation the numbers have reduced. I know there is a concern in Zimbabwe that it is increasingly difficult to get a visa. I am very keen to encourage Zimbabwean visitors to the UK, either to study – we have some of the best universities in the world – or for tourism.
Source - the standard
All articles and letters published on Bulawayo24 have been independently written by members of Bulawayo24's community. The views of users published on Bulawayo24 are therefore their own and do not necessarily represent the views of Bulawayo24. Bulawayo24 editors also reserve the right to edit or delete any and all comments received.