Opinion / Letters
Tackle causes of Tribalism and not dwell on symptoms
10 Jul 2018 at 17:23hrs |
Views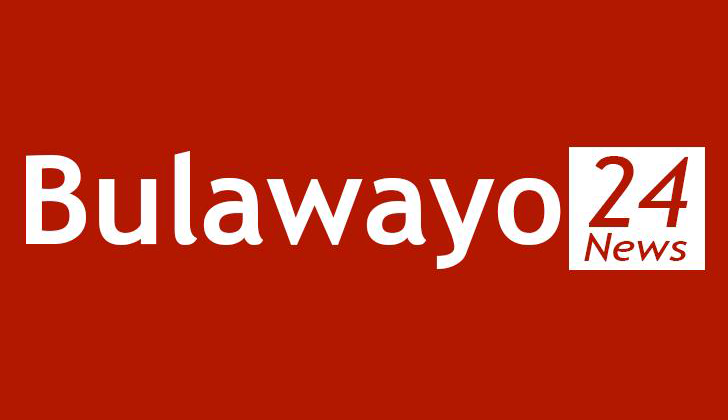 Dear Mr. Kernan Zwelikahle,
If there are issues that the government of Zimbabwe has not done so far, one of them is to effectively tackle tribalism in our societies. Tribalism has been with us long before independence and after. The country Zimbabwe itself was born out of fierce tribalism in our political parties, just to mention the ones that ushered independence: Zapu and Zanu. We shall not go anywhere if we are bent on solving symptoms of deep mistrust, anger, and undermining one another, raw hatred between the two: Matabele and Mashona peoples. We must, first of all, accept that tribalism exists and it is deep-seated in our psyche. Some fundamental solutions must be taken to solve tribal hatred in our midst. Generally what we know is that a Shona cannot see and Ndebele and vice versa. Tolerance of one tribe with the other is wholly superficial making the situation worse. In Zimbabwe tribalism is a time bomb ready to explode.
What exasperates the situation is that even in new political parties tribalism exists it is nurtured consciously and subconsciously. There is not even one political party presently that has made an effort to solve tribal issues in this country. This disease, I call it a disease because to hate someone because of his/her tribal origin is sick, is stupid, is uneducated and of course much uncivilized. A global village will inform us that currently the buzz-word is inclusivity, multi-cultural, diversity, reaching out to the other, is norms we should all embrace as a young country. But this is not the case; it has never been the case since the inception of Zimbabwe as a country in 1980. Instead, after independence, the government of Zimbabwe under Zanu PF divided the ethnic groups wider and the toxic nature of the first elections informed all ethnic groups: old and young, that we are a divided nation.
What political parties have done is to appease the peoples of Mathebeleland by cherry-picking those who they deem to be compliant to their political cause. Tribalism cannot be solved by means of appeasement. Those who were appeased by those political parties reneged their mandates as representatives of those marginalized ethnic groups they represented. This is happening today in 2018. In a nutshell, the peoples of Mathebeleland are becoming very impatient, are frustrated about serious shortcomings and open neglect on the part of the government and curiously those whom they see as leaders of Mathebeleland since 1980.
It is obvious to the people of this region that President Mnangagwa and his government are not genuinely seeking answers to genocide acts of criminality they committed and perpetuated in the 1980s. The frustration, the mistrust, this feeling of not belonging to Zimbabwe has been growing for a long time to becoming a time-bomb. You quite rightly say, Mr. Mzelikahle that the issues that the Mthwakazi political parties are raising, are genuine concerns. This region is marginalized and remained marginalized in the past 38 years. This marginalization is deliberate we know this. If this subjugation of a people continues to be the order of the day, don't you think it can easily manifest itself to militaristic? The Mthwakazi Parties are forced to be militant and there is a genuine reason for that. To every action there is a reaction. This region and its peoples have been pushed to the extreme margins they cannot bear.
I do not need to address all your points in your article of today on Bulawayo24. Most of the points you highlighted are really spot on. You are wary of the leadership vacuum in the region ever since Joshua Nkomo died. You are deeply concerned about the fragmentation of the peoples in some sections of the country. It is true that Mathebeleland needs a leadership that will competently engage the government of this country to tackle tribalism head-on. There has never been a time when the people of Mathebeleland through its leadership ever approached the government of Zanu PF and demand from it to table conferences to eradicate tribalism in our midst altogether. It is tribalism that has lead this region to be considered a second entity to any meaningful development.
I am of the opinion that much as it is talked about National Reconciliation and Healing: this exercise has serious shortfalls; hence the people of Mathebeleland do not consider it as a solution to solve their genocide problems. It does not address the fundamental points that can lead to healing the nation. When we have a national leader of the molds of VP Mohadi uttering the unimaginable, "Gugurahundi was a reciprocation of Mzilikazi raids", we do see lack of seriousness and an insult to a generation that have never been involved in those crimes except their ancestors. The peoples of this region are saying: this government is not serious. This language use that is insulting the peoples of this region is exactly that, what makes the Mthwakazi Parties militant in their approach. Our basic human rights are trampled upon by those who have the muscles of the state army and police.
Tribalism is a deeply emotional issue. It becomes very emotional if you are on the receiving end. Hardships of untold proportions and in all aspects of the lives of the peoples of Mathebeleland are evident for all to see and painful to know that it is purely deliberate: it is to squeeze and push a people to non existence either by starvation them or by systematically denying them of those jobs in the region hence they relocate to South Africa; poorly maintained schools and hospitals we can go on. (Silent genocide) I would be careful never to remove those emotions in our lives because what will be left of if we do not feel deprivation in all aspects of our lives in this region. To remove from us those emotions, we become blank slates, can never effectively demand what belongs to us by right, we are as good as dead.
I would summarize the way forward as:
Solve the Gugurahundi atrocities to the satisfaction of the victims of genocide and the nation of Zimbabwe as a whole. Remember that Gugurahundi atrocities affected Shona speaking populations in Midlands too. This genocide issue must be solved in such a way that the entire nation should be in a position to say: never again should genocidal activities take place in our great country and tribalism as the match stick.
Solve leadership issues in this region: Mathebeleland does not have that voice to speak for them. The region needs a leadership that will confront the government head-on to openly tackle tribalism. Tribalism has been left unsolved for a long time. Every political party must be told to have a policy that highlights commitment to eradicating tribalism and never those piece meals of leadership selections to represent Mathebeleland. History tells us that those who were selected to be in those political parties, to a greater extent, they represented themselves and their families and not the region.
The government should commit itself to give practical assurance to the people of this region to feel that they are equal citizens with other ethnic groups and not perpetual second-class citizens. Eradicating tribalism must start from homes, streets, pre-schools, schools, colleges, and universities for it to be effective. There should be independent bodies and institutions that will be set up to educate the nation about the evils of tribalism. Tribalism is evil, satanic, reduces one's own mental thinking by saying you are better than the other because of your ethnic origin
Push for devolution of power in all regions of Zimbabwe so that the peoples in every region can effectively take local and provincial developments into their hands using the resources in the region to uplift their lives and livelihoods. If the peoples of Mathebeleland have spaces to unleash their potential, the question of cessation will not be in their agenda in the way it is today: because addressing tribalism was never done but the government of Zanu instead it nurtured from tribalism. The tribal card gave Zanu PF a win in the 1980 elections and subsequently in other elections that followed. The desire cessed comes from the fact that they see no end to the marginalization of this region, they see no end to separate development. If this tribal card was removed from the minds of the people by educating them about the limitations of it, Zimbabwe would be one of the best places to live in.
Let's have projects on the ground that will show commitment to the region. Mathebeleland Water Project: as one example is not yet finished. This project could be the key to regional development because it will give the region unlimited access to water abundance throughout the year. Let's put all the resources together to realize this water project to its completion to give hope for meaningful development. Many other projects will be possible if we are left on our own to develop the region.
There should be some referendum in the region to determine whether the region wants kingdoms or not. Mathebeleland has been forced fed with three kings from the same ethnic groups: the Nguni tribe. The democratic processes must be adhered to in a diverse and multicultural Mathebeleland. That ethic of entitlement must be corrected to avoid already fertile ground for future conflicts in Mathebeleland alone.
You are right; Mthwakazi will not win any military confrontation with the Zimbabwe government. This hope and desire to cessed will perpetuate conflicts that will jeopardize the lives of women and children you want to help. The world has changed; it has become a world that speaks about dialogue and not military confrontation. Che Guevara died a long time ago; the Berlin Wall fell down long ago: The cold war is no more: NATO is threatened by the Trump coming into power shouting "America First". A new world order has emerged, a global village that is dangerous. That new world order will not know or recognize Mthwakazi cause.
We seriously bemoan the absence of clear leadership in the region: a leader with a clear voice, a leader who does not fear the regime of Zanu PF, a leader who seeks no personal gains in their endeavors to solve regional issues. Again as you put it Mr. Mzelikahle Mathebeleland is fragmented. Our actions are so confused sometimes, there was no need for three kings in one region without any due consultations to all those who live in the region. No referendum was done as to whether the ethnic groups in that region approve of three Nguni Kings. To wait until either Zanu PF or MDC-Alliance wins and solve their kingships is bad enough. We can't lament this lack of foresight much: we shall be told of new found diseases to describe the people of this region who dare to say it: they suffer from Cognitive dissonance: whatever that means!
Dear Mr. Mzelikahle: Your article had a lot of pertinent issues that need our thoughts in the region: a well-researched input I must say. It is the opinion of many in the region that Zimbabwe should remain as a country and not divided. It does not solve the long-term problem to cessed from main Zimbabwe. We see a good example of Sudan: a country was divided after long conflicts. The new and independent South Sudan developed new conflicts whose problems are challenging the world bodies such as the AU and United Nations. Matabeleland has several ethnic groups that will not, in the long run, want to be subjects of the Nguni Kingdoms! Yes, we need dialogue with our oppressors: Zanu PF. We demand the end and the eradication of tribalism in our societies. Fighting tribalism must be ground-breaking and be turning tables' up-side-down; it must be taught in all institutions of learning that tribalism is a scourge, an evil to mankind.
Source - Nomazulu Thata
All articles and letters published on Bulawayo24 have been independently written by members of Bulawayo24's community. The views of users published on Bulawayo24 are therefore their own and do not necessarily represent the views of Bulawayo24. Bulawayo24 editors also reserve the right to edit or delete any and all comments received.