Opinion / Letters
'Je suis Charlie' My pen shall never be silenced!
28 Jan 2016 at 23:13hrs |
Views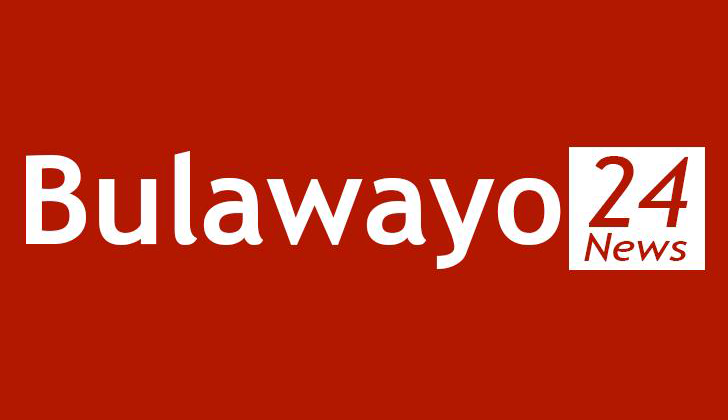 Dear Sikhumbuzo Moyo,
The German song "Die Gedanke sind frei" in English it is translated: "the thoughts are free." "Freedom of speech is the concept of the inherent human right to voice one's opinion publicly without fear of censorship or punishment." This is the definition from the English dictionary. You will agree with me too that the freedom to express myself is my democratic right that no one can take away from me. Freedom of speech is not a prerogative of any person or group of people or other gender.
According to the Universal Declaration of Human Rights, freedom of expression is the right of every individual to hold opinions without interference and to seek, receive and impart information and ideas through any media and regardless of frontiers. Again you will agree with me that u Nomazulu Thata has this democratic right to express herself in the manner she finds it fit, just like any other person regardless of the fact that I am a woman.
"Je suis Charlie Hebdo" Sikhumbuzo and I am privileged to live in a country that allows me to freely express myself in the manner I find it fit. In a nutshell I write what I want. I feel you allowed yourself a lot if you tell me to "Stop it" I feel you are infringing with my basic human rights: freedom to express myself, Sikhumbuzo. It was okay to reply the article, but to tell me to "stop it" nonsensical.
I liked the Kalanga expression you quoted quite rightly: proverb "inolobgwa ndeyinokweba" I wonder even today if you meant to reference Mr. Richard Morgan Tsvangirai or Amai Joyce Runaida Mujuru. The proverb is reference of the above two than it is relevant to Zapu, again my opinion and observation. Those two politicians are written about almost every day, banolobgwa, and that proverb fits them.
In the same vein may I also tell you a story about Joshua Mqabuko Nyongolo Nkomo? Having signed the Unity agreement with Zanu PF he had a mammoth task of selling the document to his electorate. The people were not happy about the unity agreement so they put him to task, rightly so: "Mdala uthengisile." The eloquent speaking Nkomo said: "kube kambe bengingalithengisa, how much money was I going to get, licake kangaka! (If indeed I was to sell you, how much money was I going to get, thin as you are!")
In the same vein, if I wrote and critiqued the Zapu, emblem or Zapu party regalia, what secrets surrounding the party regalia or emblem did I sell to the enemy? Zapu was rejected by the electorate not only in Dotido or Chirumanzi but in Bulawayo itself. The general elections of 2013 and the by-elections of 2015 that sent Zapu packing, the party was decimated in the political landscape of Zimbabwe, predate my article critiquing the ZAPU EMBLEM. I am not a member of the party Zapu and this alone gives me the freedom to express, to critique the Zapu emblem or regalia without fear or favour.
"Je suis Charlie Hebdo" Sikhumbuzo, I am not beholden of anybody, I am not a bootlicker. I do not express views and opinions congruent with yours or to appease anybody not even the Zapu-main-line-thinking. I am not a subject of any organisation or individual, that I can be told to "stop it" and I align, adhere, submit, obey, and bow before you. Who are you in regards to me?
When VP Mnangagwa, in 2014 carelessly commented about, almost insulting, the Gugurahundi victims in Matabeleland and Midlands did you tell him to "Stop it?" When Mnangagwa said Comrade Joshua Nkomo was a traitor, did you tell Mnangagwa to stop it? Evidently it is easier to tell a woman to "stop it" than to tell a man. The man Mnangagwa is feared but not the woman Nomazulu Thata, she is a small fry, will be told to "stop it" and she will stop. Is that so?
Critiquing appropriations that I see in the Zapu emblem or regalia does not make me a sell out because I have nothing to sell. I am not privy to the Zapu party secrets. The word "enemy of Zapu" should be made of sterner stuff. I wonder too the wisdom of this secrecy in a world that subscribes transparency and accountability. Can Zapu ever rebrand with those secret codes of conducts?
This party regalia or emblem is a 1961 emblem and its weakness in portending male dominance, masculinity is certainly male chauvinistic. Those values have been revised by time adversely, we are living in a digital world and Zapu remained clogged in analogue. Whether you like it or not Sikhumbuzo, progressive countries in the world embraced equal opportunities for both genders and there is no going back.
Why is Zapu not using the social media to make themselves known to the electorate? Can Zapu afford to cocoon themselves all in the name of a decent party? It is not the decency that a political party needs but the application of absolute rudeness to fight the rude enemy Zanu. Experience has shown that shouting Zapu and Cd Joshua Nkomo does not produce vote's right inside Bulawayo electorates.
Can Zapu come out of the cocoon and take part in debates in the social media together with other stalwarts MDC-T Obert Gutu, Vince Musewe, Wilbert Mukori, Patrick Guramatunhu, Tendai Mbofana, Moses Chamboko, these guys have become brands in their own right, ruthlessly busy already in the 2018 election mode. MP Jonathan Moyo tweets almost every day to different sections in the society and not only Zanu PF members. From those tweets it is evident that some ground-breaking 2018 election preparations are on the way. Is Zapu going to match?
That emblem is out of the realm of good sense. It may have served its purpose in the 1960s but surely there is no place for such regalia in 2016. The digital world embraces the gender equalities, the male organs as symbol of the party's prestige long passed its sale by date. Male organs are not a symbol of strength Sikhumbuzo. I can assure you that I will never wear that Zapu T-Shirt again. I will not get rid of it but keep it as it makes a text book case in those gender conferences I attend.
A country that has to cope with horrific cases of rape and violence on women and children, reports on rape especially on babies, toddlers, girls young women, women, and grandmothers are now daily occurrence, it would be pertinent to make sociological and psychological study analysis, to find out the link between violence on women and such political party emblems that still uphold the supremacy of men and expose images of sexual nature whereby elevating masculinity as symbols of unquestionable superiority. Sure that is where this Zapu T-shirt will be valuable source for research gender topics.
Zapu is cash-strapped, will depend on donor money to make those political strides if ever, which donor-agency will give Zapu funds if they are so obviously insensitive towards gender? Donor funds are always attached to certain conditions and one of them is gender equalities.
Your language alone: "stop it" gives you a sense of entitlement towards me; I need to be disciplined by Sikhumbuzo because Zapu is a disciplined party. I am too liberated to be subject to discipline. My pen is liberated to write what it wants. If you can afford to say "stop it" what will stop you from saying "kill her" so that she does not critique our party? But "Je suis Charlie Hebdo"
When I die Sikhumbuzo, I will die once, and not many times before my actual death. In the mean time Zapu is not electable in Bulawayo (not even a council seat in their name) in as much as Mnangagwa is not electable in Chirumanzi.
Before I pen off I attach a quote, who knows it may give some enlightenment;
"A slut is someone, usually a woman, who's stepped outside of the very narrow lane that good girls are supposed to stay within. Sluts are loud. We're messy. We don't behave. In fact, the original definition of "slut" meant "untidy woman." But since we live in a world that relies on women to be tidy in all ways, to be quiet and obedient and agreeable and available (but never aggressive), those of us who colour outside of the lines get called sluts. And that word is meant to keep us in line."
Jaclyn Friedman
Source - Nomazulu Thata
All articles and letters published on Bulawayo24 have been independently written by members of Bulawayo24's community. The views of users published on Bulawayo24 are therefore their own and do not necessarily represent the views of Bulawayo24. Bulawayo24 editors also reserve the right to edit or delete any and all comments received.