Opinion / Religion
Guta RaMwari Celebrates a Diamond Jubilee
09 Feb 2021 at 12:30hrs |
Views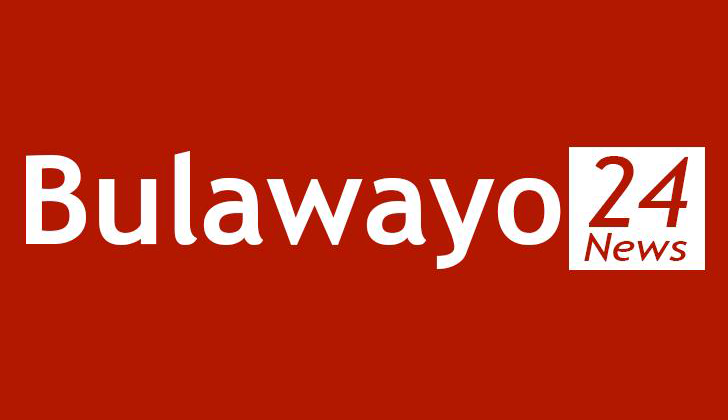 It has been six decades since Guta RaMwari was established, transitioning from its old order to what it is today. In February of each year, Guta RaMwari congregants pilgrimage to their Head Quarters in Bulawayo. This year was a gathering like no other due to lockdown restrictions as they congregated on virtual platforms to celebrate this transition where the Voice, God, made many proclamations. These were proclamations not only to the congregants but to the rest of Africa and some to the world at large. They included a declaration that He (God) will not leave any stone on top of another. This was largely with reference to the attainment of political independence by African states. Peace and prosperity were further declared upon Africa, a place where nations will gather through the Power of the Holy Spirit. It is not a common occurrence that people witness the Voice declaring His presence as God among them and giving life and direction to the needy.
In the past six decades, Africans and the world at large bear witness to many good things that have happened to Africa albeit with a limited knowledge of their spiritual origin. Those who bear witness to what the Voice declared upon Africa and the world, aver that the good that has come to pass is nothing compared to the good things that are yet to come. In light of the social, political, economic and spiritual challenges that Africa is faced with, it may sound far-fetched to suggest to any one that God proclaimed His presence in this continent a couple of decades ago. Some of those who bear this testimony may even begin to doubt whether or not Africa will, indeed, one day be a land of milk and honey punctuated by peace and prosperity. An old adage says "history is the best teacher". What can we learn from those who came before us and went through a similar journey?
Many believers know that God is the Alpha and the Omega. No mountain is too high for Him to climb and no river is too wide and deep for Him to cross. In the same vein, no rock or steel is too hard for Him to break. He is the Source of all life. He created life to run automatically and in His face, nothing in the universe happens out of turn. He, however, intervenes and interrupts this automated course of life at His Will. This is how deliverance from many ailments happens, through His Grace. He condemns those who doubt His Power over anything that exists under and above the sun. A good lesson can be drawn from the fate that befell the Israelites.
It is known that under normal circumstances, the Israelites would not have taken 40 years to reach their promised land of Canaan. It was a short distance that could have taken them just about 150 hours on foot but due to the doubt they developed for God, it became their longest journey. For that, and as a way of condemnation, God decreed that they would wander in the wilderness for 40 years before He fulfils his promise to them.
How Did it Happen? God through Moses chose among the Israelites, twelve men who represented each tribe that had escaped slavery in Egypt. He sent them to Canaan to inspect the land. The twelve men were to come back with reports of their observations on the kind of food that could be grown there, the atmosphere, the landscape and the kind of people who lived there among other things. They were to bring samples of various things as part of the evidence in their reports. It was necessary to assess the situation for them to ascertain the challenges they would be faced with in their quest to expropriate their promised land.
The twelve men spent 40 days in Canaan astounded by what they saw. Others were actually looking for the milk and honey that the Israelites were promised once they got to Canaan. They could not find it. Instead, they saw different fruits, intimidating structures and most of all, men with imposing statures such that the twelve men were like ants in the eyes of these men. They also viewed themselves as such. For this reason, they concluded that there was no way in which they, as Israelites, could wage and win any battle against such people. After 40 days, they went back to their people under the leadership of God in Moses and individually presented their findings.
Their findings were the same in entrenching doubt in the minds of their people and discouraged them from pursuing their mission to Canaan. Notwithstanding their observations that were similar to those of others, two of the twelve men reported that there was hope that they could defeat the inhabitants of Canaan and expropriate their God-promised land. The two were in the minority and could not persuade the rest of their fellow countrymen who were in the majority. As a result of their doubt and unwillingness to proceed with the mission, God decreed that they would wander for 40 years in the desert. During this period, God provided them with manna and quails for food. Despite their doubt and lack of trust in God's word, He kept the promise that He made to their forefathers, to deliver them to the promised land of milk and honey.
This promise had to be fulfilled but not with the men from that generation who doubted God and persuaded the whole nation to abandon the mission to Canaan. During the 40 years in the desert the entire generation of men who were there, including Moses died. Moses passed on living blessings and curses to the Israelites. The determining factor was whether or not they would obey God's Law. By the 40th year, only two of the twelve men who had gone to Canaan as observers were still alive. These were the two men who kept their faith in God that He would deliver on His promise and stuck by His commandments. One of those two men, Joshua, took over the leadership of this nation after Moses and led the Israelites to their conquest of Canaan. To this day, the descendants of Israel are pioneers of the world in many respects due to God's kept promise. That is the definition of milk and honey.
The same Voice that made the promise to Israelites has made many promises to Africa. If history is anything to go by, God is faithful, He keeps his promises and there is no doubt that Africa will one day rise to its rightful place as per His promise of peace and prosperity. So, it's not a question of whether or not these promises will materialise but one of how long it will take to get there. It's largely in the hands of those who are enlightened about this heavenly truth to cherish and abide by the accompanying Standing Orders. They need to inspire confidence, trust, love and gratitude to fellow Africans that God will deliver on His promises. On the other hand, it is also easy to perpetuate Africa's suffering if those who bear testimony to God's decrees lose faith and fail to obey His Word. Let it be known that like the Israelites, Africa is going through her spiritual journey.
May God fulfil his word in our lifetime, forever.
Mpumelelo Ncube writes in his personal capacity as a member of the Guta RaMwari Religion.
Source - Mpumelelo Ncube
All articles and letters published on Bulawayo24 have been independently written by members of Bulawayo24's community. The views of users published on Bulawayo24 are therefore their own and do not necessarily represent the views of Bulawayo24. Bulawayo24 editors also reserve the right to edit or delete any and all comments received.