Search / Misuzulu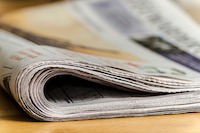 Reports from South Africa are that 15 black people murdered by Indians in Phoenix in the KwaZulu Natala province.Wednesday was the bloodiest in the days of violence and ...
Published: 15 Jul 2021 at 10:01hrs | 10824 | by Staff reporter
ZAPU has hailed the Zulu Royal Kingdom in South Africa on the occasion of the naming of a new king, Misuzulu Zulu, describing the incident as educative and instructive for Zimbabweans and Africans in ...
Published: 10 May 2021 at 05:31hrs | 1301 | by Staff reporter
PRINCE Misuzulu Zulu has been named as the new Zulu king.In her will, the late regent of the Zulu kingdom Queen Mantfombi Dlamini bequeathed the monarchy to her first son.This means Pr...
Published: 08 May 2021 at 07:58hrs | 386 | by Staff reporter
Load More Stories