Sports / Local
Zifa Byo Metro Province Junior League Chairman's report
24 Jan 2012 at 18:34hrs |
Views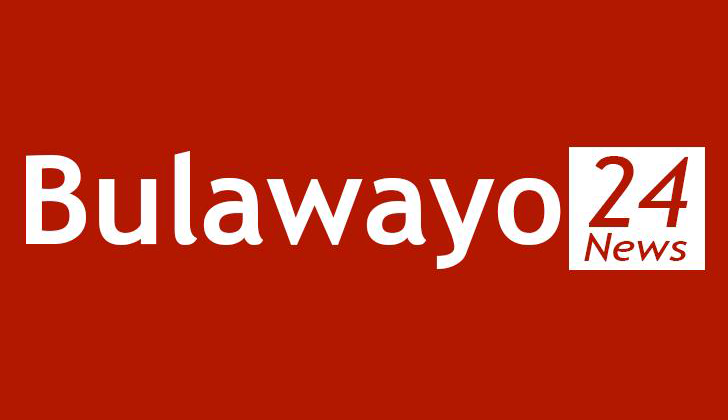 The unedited copy of the Zifa Bulawayo Metropolitan Province Junior League Chairman's report delivered on Saturday 21 February 2012 during the Annual General Meeting by Mr M. K. Mthunzi
The Chairman's Annual Report 2012
1. Welcome Remarks
Compliments of the season ladies and gentleman may I take this opportunity to welcome you to this very important occasion in our football calendar where we make decisions that either make or break our development initiatives. Now is the time when we have to plan for the year ahead 2012. As the year folds all progressive organizations like us are taking stock as how they performed. May I also take this opportunity to extend my sincere condolences to the football family for the departed friends and partners in football development. May their souls rest in eternal peace. I hope everybody is looking forward to a better season with a lot of optimism.
2. Administration
For the benefit of the new Clubs that have joined us this year the following members were confirmed into office in 2010-
Mr M.K. Mthunzi (Chairman)
Mr J. Moyo (Vice Chairman)
Mr F. Dube (Secretary General)
Mr T. Ncube (Finance)
Mr O. Siziba (Board member Development)
Mr P. Khabo (Fixtures Secretary)
I am happy to announce once again that your Provincial Executive is fully structured and they are complemented by our Administrative Secretary Ms N. Ncube.
3. 2011 Season Overview
The 2011 season has come and gone. I am happy to announce to you that we had a successful season particularly on the administrative aspect. The trial run of the Serie A went very well with almost 100 % matches fulfilled. The grouping of the Serie A teams was characterized by the demise of the traditional power houses like Railstars and Amazulu with Railstars throwing the towel just a week before the league started while Amazulu played less than five games before also throwing in the towel. The three pools had twelve teams each thus bringing the total to 36 teams. Other teams that failed to see the light of the day include Insimbaluthi, Real Madrid, Lobengula Sharks in the Serie B. We hope these teams will re-organize and come back very strong and take their respective places in the league. The season under review saw the executive meeting clubs regularly thus it was in constant touch with the clubs although other clubs were constant absent.
4. Affiliation
Our only source of income for the past seasons has been the affiliation fees with an annually gross budget of $5040. One disappointing thing was the failure by the clubs to walk their talk. In our last A.G.M we agreed that clubs were going to pay $35 in quarters - the 1st, 2nd, 3rd and 4th respectively. I am disappointed to announce that there are some clubs who abused this facility and one wonders whether they deserve this facility again which they abused in the first instance. It is common knowledge that the non-payment of this money eventually handicaps the office in carrying its mandate like meeting the monthly salary for our administrator and other office obligations. I have spoken to the board member finance to introduce the deposit against default known as (D.A.D) on pools that have teams that have let down the association. This leaves the association with no option but to propose to you that such teams should pay their affiliation fees up front. As I speak to you there are some teams that have folded and disappeared to oblivion with our money. It is my wish that our Bulawayo province football survives, our football remains affordable and we must not allow our football to join the elite sports like cricket.
5. League Format
The introduction of the Serie A has created a lot of competition in this pool and eventually the standard of play has greatly improved. This pool has separated serious developers from pretenders and has raised a lot of interest among the football supporters and it is interesting to note that our teams were drawing reasonable crowds. There was a great improvement on teams honouring their matches with two recorded walkovers. Serie A teams were very organized and they managed to finish their league matches on the 1st October as per our cut-off date. A lot of teams are now eager to play in this pool. Teams in this pool should be credited for being on the fore front on the fight against age cheating. A special mention goes to the ex- Highlanders junior head coach Mr D. Dube and his respective team captains for tackling the age cheating head on and I challenge other coaches to emulate him. He has not only fought age cheating in the playing grounds only but he has taken it to our door steps by writing detailed reports to the association culminating to the association taking action on these errant teams. In instances where he has been tricked by the unscrupulous players he was the first to surrender the license of these players to the association and such behavior should be emulated if we are to stamp out cheating that is threatening to wipe out our development initiative. There was a significant improvement in Serie B pool A and B as teams fought it out to gain promotion to the elite Serie A. Some teams in Serie B pool A and B got away with it as only a limited number of teams appeared before the disciplinary committee courtesy of the referees who brought some of the issues to F.A's attention. Pool B managed to keep a clean bill on disciplinary issues as there was no team that was dragged to appear before the disciplinary committee and we would like to congratulate them for the fair play that they displayed in 2011 and we urge other teams to emulate this type of behavior.
7. Training
One corner stone of our development initiative is training. When I came to office I had promised that training will be my priority and I am happy to announce to you that to date we have trained four coaches under the S.R.C initiative in collaboration with the Norwergians instructors in grassroots development, thirty coaches which were predominantly junior practicing coaches were trained by Mr Pagels and another thirty five in physiotherapy were trained by a German Physiotherapist called Madam Nina - the trainees included teachers from N.A.P.H - our development partner. We also sent two representatives in the FIFA grassroots course that was held in Harare and we are currently pushing that the next FIFA grassroots should be held in Bulawayo. The two representatives have already shared their experiences with the other coaches in a bid to pass the knowledge that they acquired during the week long course. Grassroots coaches were given assignments to do within their communities like offering free coaching services to their nearest primary schools and introducing the under 8, 10 and 12 to the existing junior teams. I am happy to announce that a lot of ground has been covered in this area and I had the courtesy to watch the under 12 teams playing as curtain raisers especially on Serie A teams. Very positive compliments from primary schools have been received in my office in which our grassroots coaches are doing wonders in these schools and some have even turned down financial rewards from these schools and maintained their stance of ploughing back to the community that brought them up. The following coaches deserve a special mention for a job well done - Lloyd Mhunanga who did wonders with Mpumelelo primary, Sakheleni Nxumalo who stuck with the right age groups despite being beaten week in week out, Siphambaniso Dube for breaking a new ground by creating and training an under 6 team, Kholwani Ncube for transforming Mandwandwe to a football power house and Dumaza Dube for winning the Serie A under 14 championship with the youngest team. It remains my wish that we continue to train both our coaches and our administrators. I had the pleasure to select randomly our physiotherapy graduates to see them practically performing what they were taught during a CMED national football competition that was held in Bulawayo recently and I am happy to say they did wonders and the organizers thought they were U.Z trained physiotherapist. It is my wish that we invite Madam Nina to take the first group to the next stage at the same time train a new group.
8. Evaluation of Pools
Serie A
This pool's performance can be summarized as very good. We only witnessed two walkovers in Serie A with one team Magwegwe Young Stars being the culprit after failing to honour their fixtures away to Bantu Rovers and FMH Academy. Magwegwe had to appear again before the Disciplinary Committee for bringing the game of football into disrepute by walking out of the playing field. They had to appear again for using over-aged players firstly against Highlanders and secondly against BSE Academy. The following are the teams, offences and coaches that appeared before the disciplinary committee â€" allow me to name and shame them. Makhandeni Pirates - age cheating Makosi Mbeba Magwegwe - age cheating, Sifiso Dcork Ndlovu BSE - age cheating, Dominic Viri Sibanda FMH - age cheating. Vusa Moyo
All the above were found guilty and were fined. One case of violence was reported in this pool in which a player was almost assaulted by his opponent before the officials intervened. No incident of violence was reported before or after the game. Your executive will continue to exercise zero tolerance on violence. Last year saw us banning coaches and refusing to register teams that had adopted the culture of violence as part of football and I am happy that this has seen the incidents of violence vanishing in our grounds. The creation of this pool has seen a lot of competition among the teams, good and talented players moving to play in this pool and everyone was kept guessing which team was going to win the championship. Interestingly all the teams that won the championships in 2010 in their respective age groups failed to defend their titles. A lot of consultations were made with all the stakeholders as to how we can improve our pool next year to make it the best. The executive met all the three pools separately to find out what they think can be done to improve their pools. The following are some issues what we agreed on for the coming season â€"
a.
The proposed affiliation fee figures should be forwarded to the clubs during the festive season when there will be a lot of money circulating other than informing clubs in January when the market will be dry so that they will budget and put aside the affiliation fee during the festive season.
b.
Teams want to play for something especially on the championships and it was agreed that the league will have either shields or trophies with medals and some money provided the teams met their affiliation obligations. Teams felt that all the teams have an equal chance of winning the championship in all the age groups and there was no need to be afraid to contribute.
c.
Three match officials to officiate in all Serie A matches.
May I end by congratulating Otrick Spares and Ihlathi Academy from Pool A, L.M.C and Green Mambas from Pool B for joining the fashionable Serie A. Welcome to the league of real man. A league where there is nothing called Sympathy. Welcome to 'ESIHOGWENI' as some now call it.
Serie B
These teams continue to suffer from the inferiority complex as they think that the executive is only concentrating on Serie A. The truth of the matter is that we treat all our affiliates equally. May I also urge these teams to get organized and re-focus their energy in development. Last year these teams started rather late as some delayed to process their licenses leading to the postponement of the first matches. The following issues were brought to the disciplinary committee from this pool.
a.
Santos and Ihlathi were involved in a player wrangle leading to the banning of the player for double registration. (Ndaba Ncube and C. Moyo)
b.
Santos were to appear again for bringing the game of football into disrepute after the coach ordered his players off the field and demanding the match fees from the referee accusing him of being biased. (Ndaba Ncube) may his soul rest in eternal peace.
c.
Street Set appeared for attempting to use an uncleared player. This issue was brought to the FA's attention by the referee. (Lovet)
Reliable sources continuously informed us that teams in this pool played some games without licenses after agreeing that "Asidlaleni ibhola." This is a clear violation of our basic rules and this season we will make sure that we increase our visits to the grounds. Teams must not agree to do wrong things. We are very worried that not a single case of age cheating was brought to our attention from this pool by any club suggesting that all clubs went to bed with age cheaters. We invited all the teams in this pool for an end of season evaluation and the turn up was pathetic. We wanted to meet teams pool by pool before the AGM as we believed that their problems could be different and they had some recommendations to make so that our league could be better this year 2012. To this pool may I urge them to involve their communities especial on funding under the auspicies of "Zibutheni" in which a house contributes a dollar per month towards the project. Why should the community be so worried about the dead more than the alive. They both deserve the community's attention.
9. Promotion and Relegation
Teams felt that the season was too short and the number of games played by our boys needed to be increased to at least thirty as is the case where they intend to play in division 1 and PSL. We therefore agreed as an executive not to relegate but to accommodate the four promoted teams to bring the number to 16 and we resolved that a new and transparent method will be discussed and agreed as to how we will both promote and relegate. It was observed that teams resort to unscrupulous means to either get promoted or avert being demoted. I hope the issue of factoring in things like discipline and fair play should also determine the promotion or demotion. I am positive that once the bench marks on how we will promote and relegate are agreed upon then definitely next year we will demote four teams and promote the equal number.
10. Rules and Regulations
I am positive that all the teams do have the rules and regulations and I did see some new teams coming to collect the set of rules and regulations governing our running of our league. Now that the voices of revisiting this document are growing louder and louder every day, I think there is need to revisit it. Football is dynamic and there is need to look at this document and come up with an amended and relevant document that will enable us to move forward. Your mandate is to collectively amend it while ours is to enforce. Attached are the offences and the corresponding fines that we must also look into them with the view to amend them in line with our aspirations. I hope that you as administrators will sit down with both your coaches and players and go through these rules and regulations and conscientise them about the repercussions the club may suffer if they break these basic rules. Remember rules are made to be followed not to be broken.
11. Sponsorship
This is one thing that continues to elude us to date. A lot of effort has been put towards that direction but nothing has come to fruition. We have written quite a number of proposals to potential sponsors and we are still waiting for a positive results as soon as the economy improves. We are now in the process of expanding our marketing team by incorporating technocrats to complement our marketing initiatives. The three pools are enough to accommodate three sponsors and we will not hesitate to Christian our league with the name of that particular sponsor. Your executive will not rest until we find a sponsor for the three pools.
We are not only looking for league sponsors only but we are also looking for sponsors who can pay referee fees on behalf of our teams or a sponsor who can sponsor a trophy.
12. Referees
Competitive referees who have been giving us a torrid time for the past seasons final saw the light when they finally realized that both parties need each other and we eventually agreed that they will officiate in our games at the same amount that we were paying the retired referees. Every year before the season started we always negotiated with the referees but we had failed to reach a compromise and I hope the two parties will respect this symbiotic relationship for the good of development of both organizations.
13. Player Registration and Licensing
Our player registration program went well despite some few hitch hikes regarding double registration by teams which saw some players having their licenses withdrawn. The office is still looking for a package that will be installed in our machine to detect double registration and reject to avoid double registration. One disappointing thing is that this double registration is done when the season has started by coaches who will be fully knowing that this particular player is already registered. We therefore urge coaches to liase with the office if they are not sure whether that particular player is registered. Officials that intentional fill wrong information risk losing that player as such registration will not be recognized by the F.A.
14. District Squads
This initiative requires everybody's support as it is the only way to go. Luveve, district, Pumula district, Mpopoma district, Magwegwe district were the most organized teams that managed to honour both their home and away games. The two districts namely Makokoba and Nkulumane were the worst districts that eventually held the project backwards as they only played home games and they were so disorganized that they even failed to pay the referee on time. There is need that clubs appreciate and support this project as it provides the player with a platform to move step by step by fighting for a starting line up in his team, then in the district squad, then in the Bulawayo province and eventually in the Zimbabwe national team. The objective of this project is to have standing squads in all the age groups namely under 14, 16, 18 and 20 that will play other provinces and neighbouring countries. Once we have assembled these squads we intend to hand them over to the Mayor of Bulawayo so that where the city of Bulawayo has been invited or where there is a twin citing or a cultural exchange he will use these teams other than a club that will be made up of players from a certain suburb. Schools of excellences have been identified along the district lines and will be targeting under 8,10, 12 and14 in all the six districts. Highly qualified coaches for this project have been identified and are willing to volunteer their services and expertise. The major challenge that we are facing now is that of equipment . The province does not have a single ball and this has further delayed this project which should have started last year.
15. Curtain Raising- Juniors
For the past two seasons our junior teams were unable to play in major stadiums as curtain raisers and a lot of theories have thrown around as to why the youngsters were being denied. The second half of the season saw the juniors being allowed to curtain raise at Barbourfields stadium and hope the same will be extended to our juniors at Luveve stadium next year. Curtain raising is one major component that gives our juniors the real feel of playing in a standard stadium being watched by many spectators thus giving the juniors the much needed confidence against stage fright.
16. Competitions
a. Under 12 Southern Region East Africa Cup qualifiers
This competition was organized by the S.R.C and initial it was a provincial competition with the Bulawayo teams competing against each. There was a thoroughly screening by the province to make sure that only the right age group competed. Bulawayo were to play hosts to the southern region pitting Matebeland South, Midlands and Masvingo. Bulawayo which was represented by Depfa came third. It was disappointing to note that the level of cheating was frightening with other provinces trying to field old players. During the vetting process a boy from Masvingo who was born in 1996 was caught trying to play in the under 12 age group.
b. Under 15 Yes programme
This tournament was also organized by the SRC and quite a number of teams participated. Thirteen teams participated and Ajax Hotspurs were the eventually winners carrying our hopes to Masvingo where they did not disappoint as they qualified to the final round in which they came third in Bindura. The tournament is an annual event and we urge all our affiliates to take part in this educative tournament. We will be requesting for the diary of events from the SRC so that we incorporate it into our own annual calendar.
c. Under16 Bulawayo Ward Based Tournament
This tournament has been running for the second year after its launch last year in which it ran concurrently with the world cup in South Africa. Initially it was meant for the under 18 but this year we thought we must target the under 16 because this is the age group that is at cross roads and if not well informed about the dangers of the killer disease like HIV and Aids they may end up taking the wrong road to death. Many of our affiliates have been reluctant to participate in this tournament in the past but this year all the 29 wards participated and the standard of play was very high. It was interesting to note that wards with junior teams playing in our league went beyond the first round while suburbs with no junior teams fell on the first huddle. The tournament was well sponsored and our junior players really benefited from this tournament as all the participating teams got some consolation even if they lost in the first round. What made this year tournament more interesting was the inclusion of the girl child who was the most beneficial as all the girl teams were kitted by the city fathers thus throwing a challenge to the women football administrators to make a follow up on these young girls who showed everybody that they have the talent and zeal to play at a higher level if they are well natured. We hope this football development project by the city fathers in partnership with the junior league will continue and I am sure as we move forward we will widen our development horizon to cover the Youth Centers dotted around the western areas as we are aware of the benefits that they offer to our youths.
d. The Ajax Hotspurs Youth Festival
This was the festival to mark the tenth anniversary of Ajax Hotspurs. Four teams participated in this festival namely the hosts Ajax, Chicken Inn, Highlanders Academy and Bantu Rovers. A reasonable number of people came to watch the top four teams in the Serie A league fight it out in the festival. At the end the current under 14 league champions Highlanders were crowned the Youth Festival champions in the under 14 age group, while the current reigning under 16 champions Bantu won in the under 16 age group with the hosts winning the under 18 after all their age groups managed to reach the finals. We hope that this festival will grow to cover the entire city with all the teams participating and we are hoping that instead of waiting for 10 years this festival will become an annual event.
e. The Barclays Grassroots Development
Mostly after watching the four teams in the Ajax Hotspurs Festival the organizers of this tournament thought of inviting them but unfortunately Highlanders failed to turn up thus leaving three teams Ajax, Bantu and Chicken Inn to fight it out. The turn- out was good with the surrounding residents coming in for voluntary testing and counseling. Quite a number of organizations that are involved in the fight against the killer disease were present with a lot of literature distributed to both the participants and the spectators. This was a well organized tournament and we hope that it covers the entire city. At the end Ajax Hotspurs were crowned the winners of the Barclays Grassroots Development Tournament.
f. The Youth Games 2011 Edition
This is the tournament that we have failed to win despite winning it when it was introduced almost a decade ago. Our preparations went well with one resourceful person providing us with the equipment to use during our preparations. Our technical team was led by Melusi Sibanda who was assisted by Arnold Macheza who was seconded to us by our partners in development NASH and the manager was Marko Dube. Our trials went well at Babourfields with quite a number of players coming for trials up to the last week when some players decided not to come when we were about to select. A lot of reasons have been forwarded as the reasons why the players decided to abdicate with some saying clubs were afraid that the coach was going to use his influence to take the players to the team he was coaching while another school of thought was that the boys developed cold feet when they saw the level of competition. Things went well up to the team selection and eventually to camp. Things took a turn when teams wanted to use the players who were already in camp with other members expressing fear that these players could be injured before departure and it was going to be a challenge to find replacements. The team was official handed over to the province before departure and I would like to express my gratitude to the province for mobilizing all the logistic needs for the team that included fruits, bottled water, bread and other essential items to supplement the team's needs. I still believe we had assembled a very strong young future team that we intend to keep together for this year 2012 edition. The entire team was made up of players that were born after 1993 with about two who were born in 1992 meaning that we will be only be dropping two players and replacing them with younger players. Preparations for this year edition will start early and there will be some few changes on things that we did not do well. We will be meeting our technical department early this year to iron out some few things and I expect them to forward their 2012 calendar for planning purpose. There are things that were not done properly and at the end of the day it cost us gold. The team almost left without the kit and the province had to run around to borrow from the well wishers and they managed to get it on the 11th hour unfortunately with no stockings and the team had to leave and play without stockings in a national event and the Head-coach had to come and borrow some stockings all the way from Gwanda when the games had already started. I am happy to announce that this issue has been resolved as the province has received a donation of a full kit and is currently trying to clear another kit which is being held by customs. It is my hope that we will pull together, read from the same page and support each other to try and win this year youth games in Bindura and probably defend it come 2013 when we host this prestigious event. May I end by extending my sincere gratitude to the Bantu President for the material support that he gave the province in the form of equipment and transport and we hope he will continue to be part of us in development.
17. The Reed Dance Invitation â€" Swaziland
A holiday package was promised to the players if they brought gold in the youth games. They were supposed to attend the reed dance in Swaziland in which everything was to be paid for by the hosts but unfortunately they failed to bring the gold. Like an executive that walk their talk, live to their words and does not reward mediocre or failure the trip was cancelled and if all goes well we will negotiate and dangle the offer to the team that will be going to Bindura and if they bring gold they will visit Swaziland and play some few games there.
18. Fixturing and Logs Standings
This has been our weakest link in the past seasons and I have taken it upon myself to make sure that our fixtures are in order before the league starts. I am happy to say that the fixtures for Serie A are already out and in the hands of the teams. They know which team they will play first - a clear sign that we are very serious about rectifying this issue of fixtures. The log standings for the pools will be updated regularly in 2012.
Future Out look
The future of our football looks bright and promising although a lot of work needs to be done. We still need to train our coaches and administrators. We need to re-focus our development to the under 8,10 and 12 and make sure that these youngsters play both friendly and competitive matches with their counter parts and further urge clubs to consolidate the under 12 development programs as it makes it easy for the players to graduate into the under14. There is need for the coaches to understand what development entails and such things as cheating has no room in our modern football. Partnership with established institutions like NUST 's sports and medicine department is the way to go as our sports is now very scientific. There is need to make sure that the province lives to its resolution on the quota system to accommodate our graduates and must not lose focus that their teams are developmental sides and must complement our developmental initiatives. If the PSL is enforcing the quota system then there is no reason why the province should not do the same in their division 3 and 2.
Aids
I have intentional put this item as the last so that even if you forget the other top items you must not forget this one. In the last season alone we processed more than twelve thousand player licenses this means that our membership stood above twelve thousand and if an organization has a membership of this magnitude it cannot be ignored and it is prudent for me to declare that Bulawayo junior league is a major stakeholder in the fight against this killer disease Aids considering that our members are mainly the most vulnerable. While this may appear a rather over ambitious goal it is my belief that if we have managed to take these kids from the streets to the playing grounds, instructed them to run, instilled the fighting and winning spirit, instructed them to come at 9.00 am for their games and they have followed our instructions I see no reason why these kids cannot learn from us how they can survive this killer disease that continues to decimate our youth. I am therefore appealing to you to redouble your effort s to make sure that there are no new HIV infections in 2012 and this could be achieved if we scale up our prevention strategies like teaching abstinence among the youths, male circumcision, correct and consistent use of condoms, incorporating peer educators in our training schedules and if we as an association can come to a smart partnership with organization that are at the forefront in the fight against Aids like PSI, NAC and MAC to name but a few - then a lot can be done. You as football leaders using the power of football you must go out there and play your part in spreading the prevention gospel and behavioral change amongst the youth. We will as a Football Association do our level best to compliment your efforts in making sure that our asset ( players ) are health and know how to prevent themselves from the killer disease.
'God Bless Our Football, God Bless Bulawayo, God Bless Zimbabwe, God Bless Africa.'
REMEMBER "WHERE THERE IS NO VISION PEOPLE PERISH"
The same applies to our football â€" without a vision for our football it will perish.
Source - Zifa Bulawayo Metropolitan Province Junior League