Sports / Soccer
'PSL has vendetta against Highlanders'
26 Jun 2017 at 14:48hrs |
Views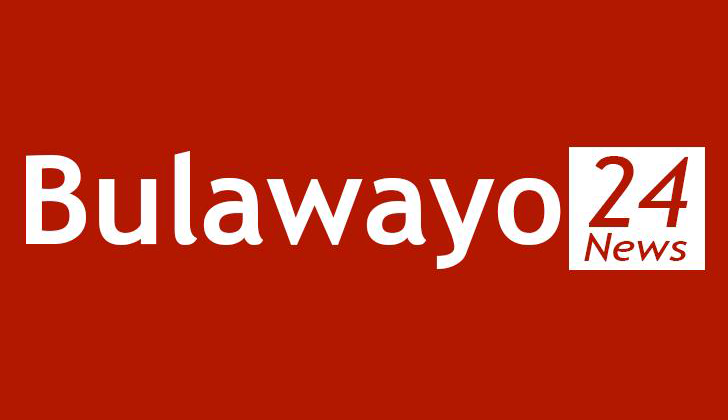 Ndumiso Gumede might be enjoying his retirement but he is still in touch with events in local football, neither has he lost interest in the sport that gave him fame.
The former Highlanders chief executive officer is not only a charmer but a man full of wisdom and as a result commands a lot of respect in many circles due to his many years of service to the game.
While Nhlanhla Dube has moved in to fill his shoes at Bosso, Gumede's love for the country's oldest team remains entrenched deep down in his heart.
However, in recent weeks the Bulawayo giants have been in the news for all the wrong reasons due to crowd trouble at their matches.
Bosso were fined $4 000 while Dynamos were awarded the three points after the violence that caused the abandonment of the two sides' match at Barbourfields Stadium last month.
Highlanders fans were also in the thick of things when police fired teargas to cause the premature end of their match against FC Platinum at Mandava Stadium two weeks later.
Speaking to the Daily News on Sunday at his favourite watering hole at Highlanders Sports Club last week, Gumede feels there are a lot of factors that are contributing to the violence at Bosso matches.
"Hooliganism in football generally is not peculiar to Highlanders; it is found everywhere," Gumede said.
"However, in our situation here now it seems to have increased in the last few years. My own feeling is that it is fuelled by other factors other than just football because people who come and watch the game ought to just enjoy the game.
"However, a lot of them over indulge in drugs and alcohol before the game and then they become virtually uncontrollable.
"The blame should not really be piled on Highlanders firstly because the numbers at Bosso matches just show you that you can't control them."
Gumede added: "Secondly, I think that the police are not doing as much as expected from them because they should be searching these people before they come into the stadium.
"As club officials we know how these contrabands are brought into the stadium; that type of surveillance ought not to be the responsibility of the club. It's the responsibility of the police, they are paid to do that."
Focusing particularly on the aborted Bosso-DeMbare match, Gumede said the verdict reached by the Premier Soccer League Disciplinary Committee was unfair.
"The PSL has always been harsh on Highlanders that when there are skirmishes at the stadium it's the only club that is found guilty," the former Zifa vice-president said.
"In my view all the people who have a hand at the gates ought to contribute. If there is a problem there it means the police didn't do their job.
"There are so many stakeholders who should pay the fine and that money from gate takings should be taken as fine before it is disbursed to different stakeholders."
During his football administration career that spurns at least three decades, Gumede said he has witnessed many incidents that he feels the disciplinary committees should use common sense at times when handing out verdicts and not just stick to the rule book.
"I have attended a lot of hearings and I brought to the attention of the disciplinary committee there that sometimes it's not good enough to just quote Regulation 31 that says 'You shall be guilty if you do A.B.C.'
"For example at Mandava Stadium, you can't blame the violence and the early end of the match on Highlanders.
"It was the overzealousness of the police just like way back in 2000 when we lost 13 lives at the National Sport Stadium. That game was going to end peacefully."
Gumede added: "It's important for the disciplinary committee to consider the circumstances of what happened.
"I gave them a good example that if you are a garden boy and you are told by your boss to water the garden at 10am but there is a thunderstorm at 9am and you continue to go and water the garden at 10am, then there is something wrong with you.
"They needed to interrogate what happened there at Mandava and who caused the problem"
In most cases, the Bosso fans have resorted to violence was a result of some contentious refereeing decisions by the match officials.
Gumede, who is the immediate past chairperson of the Zimbabwe Soccer Referees Committee, insists there is need for the local match officials to constantly undergo refresher courses in order for them to keep abreast with the latest trends and rule changes.
"Plans for refresher courses have not been going as should be done," he said.
"Referees are supposed to have three or four courses in the year and get told of any changes that would have happened.
"Talking of that, we are out of sync with the majority of leagues in the world, when changes are done by International Football Association Board, those changes are given a date to start, usually in August when the major leagues resumes."
Gumede feels that there is need for referees to be taken to task by their bosses in the event that they make questionable mistakes.
"The authorities ought then to make sure that those referees who error beyond human error element must be dealt with," he said.
"However, I still subscribe to the fact that they need not be sanctioned openly, it's right to have them suspended for a while, while they think up how best they can improve their game, maybe three or four months and come back, it's not a lifetime sentence."
He praised Zimbabwe Football Association president Philip Chiyangwa for raising his voice against questionable officiating.
"I am glad that the Zifa president has made mention that he will come down heavily on those that are found to be deliberately spoiling the game," he said.
Source - dailynews