Entertainment / Music
U2 announce comeback on the Las Vegas Stage
28 Feb 2023 at 15:24hrs |
Views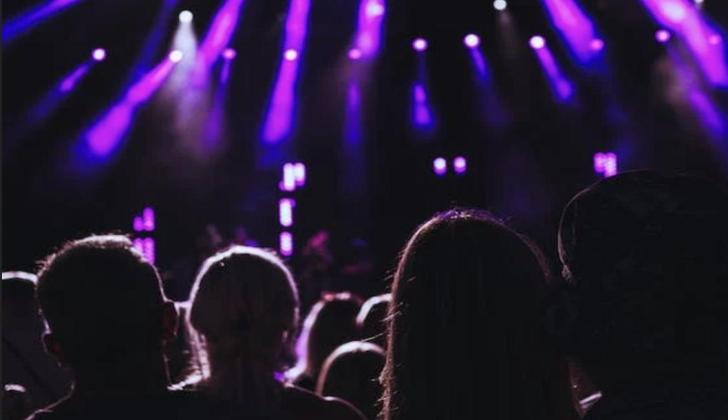 Everyone's favourite Irish rock band, U2, will make a more than welcome return to the stage later this year. The world-famous group has followed in the footsteps of Adele and Celine Dion, announcing their upcoming Las Vegas residency during a Super Bowl LVII commercial to the delight of their legions of fans from many corners of the globe. If you were not fortunate enough to watch the ad, here is a rundown of when, where, and how U2 will make their comeback on the Las Vegas stage.
When and Where is U2's Las Vegas Residency?
Las Vegas is a natural choice for U2's upcoming residency. After all, rock music is commonly used in video games and Las Vegas is the ultimate spot for amateurs of games. When you are not playing roulette, poker, or blackjack at a world-famous casino or even an
online casino Switzerland
, you can secure tickets to U2's residency in Las Vegas at the recently opened MSG Sphere. The band will play many of their popular hits during their immersive show coined U2: UV Achtung Baby Live at the Sphere. Dates are to be confirmed, but you can expect to catch U2 in action during autumn 2023.
Will All of U2 Return for the 2023 Las Vegas Residency?
Unfortunately, not every member of U2 will return to the stage during the band's Las Vegas residency in 2023. Larry Mullens Jr, the group's drummer, will not take to the stage this year, as he is expected to undergo an undisclosed surgery and will need time for rehabilitation. However, never fear, as the talented drummer will be replaced by Bram van den Berg.
U2 released the following statement: "It's going to take all we've got to approach the Sphere without our bandmate in the drum seat, but Larry has joined us in welcoming
Bram van den Berg
who is a force in his own right."
However, it is likely music to your ears to learn that Bono, The Edge, and Adam Clayton are expected to appear on stage every night of the residency.
Why is the Las Vegas Residency Called Achtung Baby?
Passionate U2 fans might remember U2's seventh studio album, Achtung Baby, which was released in 1991. If you are unfamiliar with the album, it is regarded as one of the band's most successful records to date, selling 18 million copies worldwide and winning a Grammy Award for Best Rock Performance by a Duo or Group with Vocal. The press announcement stated: "We are the right band, 'Achtung Baby' the right album and the Sphere the right venue to take the live experience to the next level." Therefore, you can trust you will hear many of U2's hits from the critically acclaimed album, which many critics have deemed
one of the greatest of all time
. For instance, the band is likely to perform One, The Fly, and Mysterious Ways.
When Did U2 Last Perform on Stage?
U2 fans have waited many years to get their hands on tickets for the band's concert. The group last performed in front of a large audience before the COVID-19 pandemic in 2019. Fans looking to increase their excitement for the show can treat themselves to U2-s new back catalogue, Songs of Surrender, which is scheduled for release on March 17th, 2023, and features a string of 40 hits that have been re-recorded and reimagined, including One, Beautiful Day, and With or Without You.
Tickets are yet to be released, but you would be wise to keep your eyes peeled for their upcoming release to avoid disappointment. It is one concert you are unlikely to forget in a hurry.
Source - Byo24News