Lifestyle / Health
The everyday hobbies that can help aid alcohol addiction recovery
26 Feb 2023 at 09:10hrs |
Views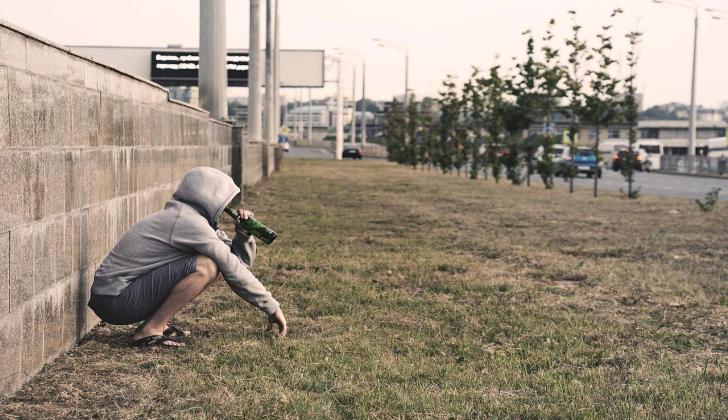 A growing number of people are suffering from alcohol addiction at present, with the substance being one of the world's biggest killers, from the USA to UK, India to Zimbabwe, but what is encouraging is at the same time more people are seeking help for it.
There have been numerous reports in the country finding that alcohol abuse is evident from residents of Zimbabwe at a young age, with many
young students taking risks
. Getting help is a must, setting people back on a pathway of sobriety. And while temptation and cravings may always be there, many inpatient and
outpatient alcohol treatment programs
offer guidance on beating such temptation and remaining on track.
A big part of that is finding activities to keep you occupied and maintaining a healthy lifestyle. So, if you're in the middle of alcohol treatment, are in recovery, or are thinking of getting the ball rolling to seek out treatment, here are the hobbies you should consider taking up to help you on your way...
Active hobbies
We're keeping this quite broad, as there are a range of active hobbies that can be helpful when it comes to addiction recovery, with exercise at the heart of that. Exercise is actively encouraged throughout the treatment process as there are many health benefits to it. The endorphins produced through exercise can help reduce cravings, while it will also improve mood, reduce stress and allow you to think more clearly.
The likes of swimming, running, cycling, team sports and even just getting out and going for a walk can all be incredibly helpful with this.
Relaxing hobbies
Stress is one of the biggest reasons why people relapse when in recovery, and that can come from anything from personal problems to work, to bouts of trauma, such as a death in the family.
Relaxing hobbies such as meditation and yoga are brilliant for reducing stress and are often recommended by leading health professionals when it comes to combating addiction. They allow you to take control of your mind and body, as well as certain stretches also being good for your physical health. A healthy body and a healthy mind makes up a very good recipe for staying on track.
Mentally stimulating hobbies
Finally, challenging your brain in a healthy way can also be excellent in preventing cravings. It gives you a focus and stimulates the brain so you don't need alcohol in order to be stimulated. Studying and learning something new can be fantastic for this, as well as providing higher levels of self worth. For many, learning another language is popular, but it isn't limited to that and you can learn about any interests you may have.
Reading is also a popular way to stimulate you mentally, and joining a book club can not only be a great way to do that, but also a great way to meet like minded people too and have a sort of mini support group to guide you along the way.
Source - Byo24News